Latvians climb OlDoinyo Lengai – only active volcano of Africa
Latvieši kāpj OlDoinyo Lengai – vienīgajā pašlaik aktīvajā Āfrikas vulkānā.  Āfrikas ekspedīcijas dienasgrāmata turpinās! Lasiet KLUBS marta numuru, kas interneta versijā pārpublicēts www.adventurerace.lv:
Bet te ieskatam daudz vairāk fotogrāfijas, kas KLUBĀ nav publicētas:
Pirmkārt – par pašu vulkānu. Tas nav pieminēts gandrīz nevienā ceļvedī. Kad Google satelītkartē ieraudzīju šādu vulkānu grupu, sāku par to interesēties un atklāju vairākas iedvesmojošas National Geographic publikācijas: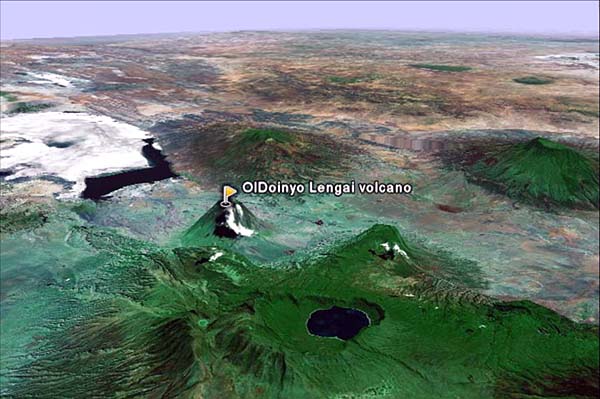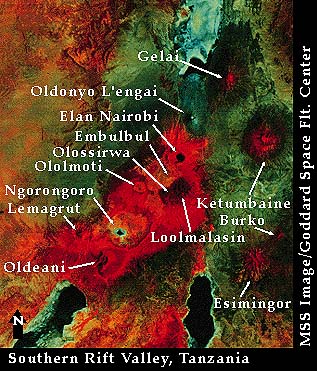 Tā mūžam mainīgais krāteris fotografēts dažādos vulkanologu apskatos. Kad mēs pie viņa piebraucām, augšā skaidri varēja redzēt pēdējā izvirduma laikā veidojušos pelnu torni. Bija arī labi saskatāmi lavas notecējumi uz ziemeļu kores.
Te krāteris no putna lidojuma 1983. gadā pēc kārtējās aktivitātes. Savukārt otrajā bildē – 2005. gada situācija. Krāteris pielijis ar pelnu – lavas masu kā pilns burbuļojošs katls.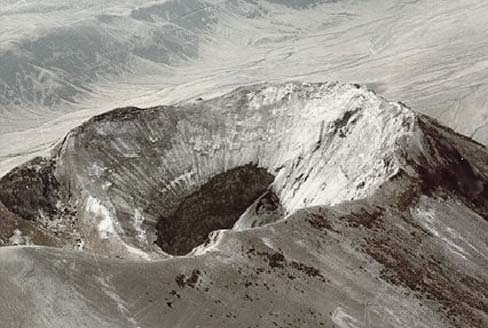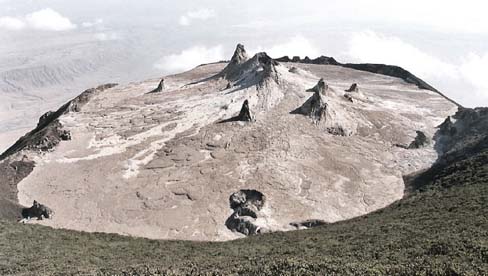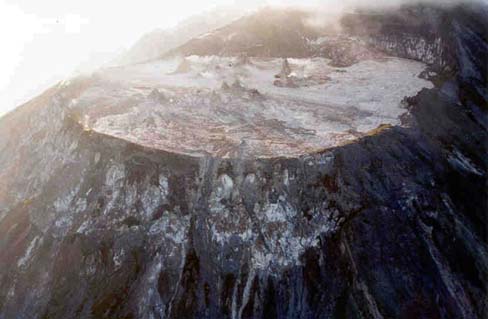 Feliksa un Magdas mājā, kas vienlaikus ir arī Flash Safaris & Photography mītne. Magda rāda savu lielisko Āfrikas bērnu portretu kolekciju.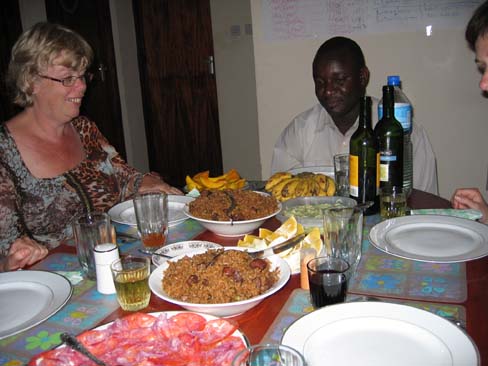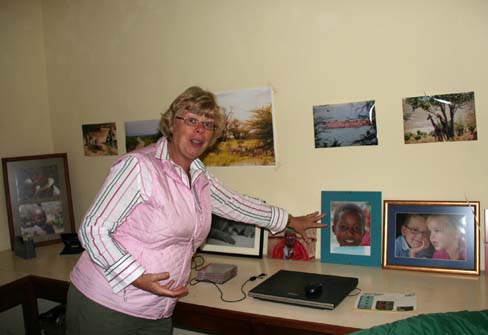 Savukārt viņu saimniecības vadītājs pēc mēneša gatavojas precēties. Nu viņš stāsta, kā lūdzis sievas roku un cik liels ganāmpulks viņam vēl jāsagādā. Magda un Felikss esot solījušies palīdzēt. Esam nolēmuši – mēs braucam uz vulkānu.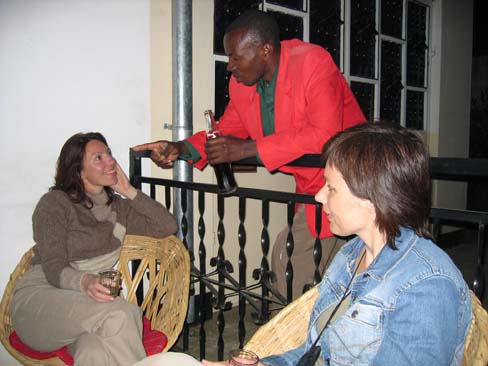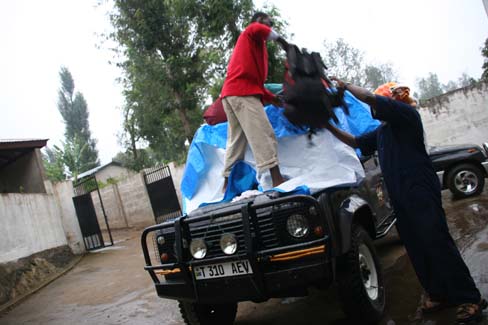 Nolaižamies Āfrikas Lielajā lūzumzonā.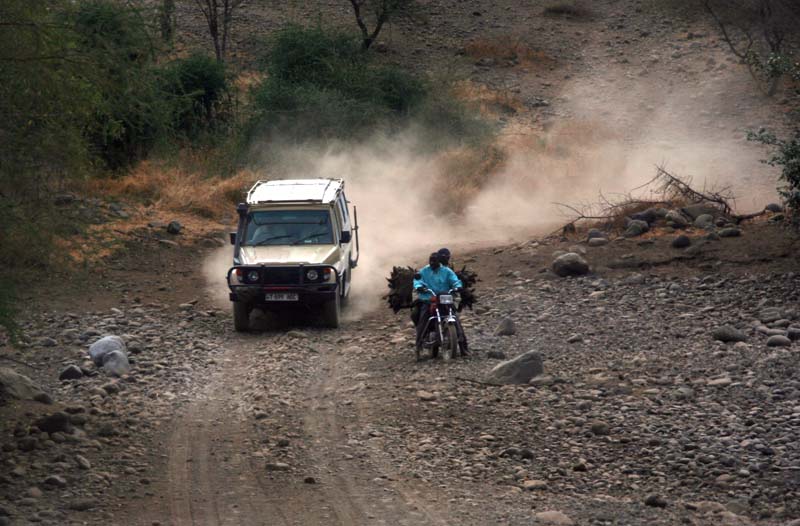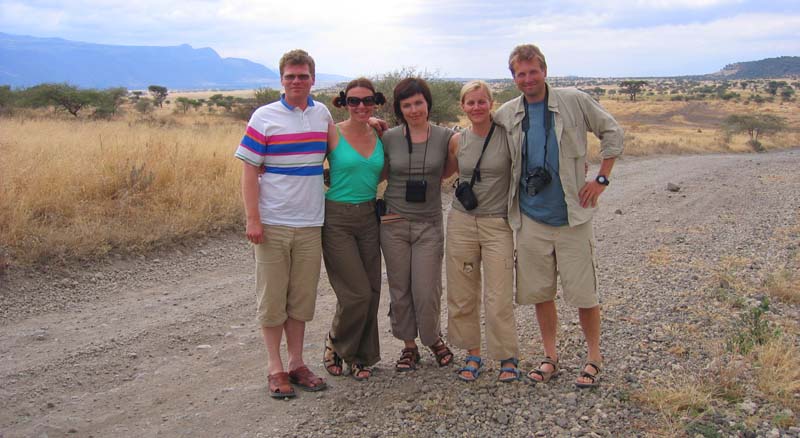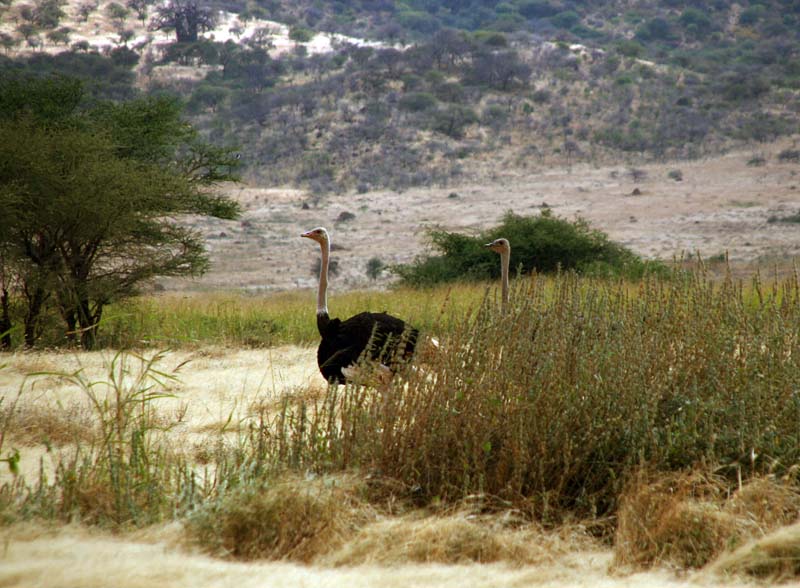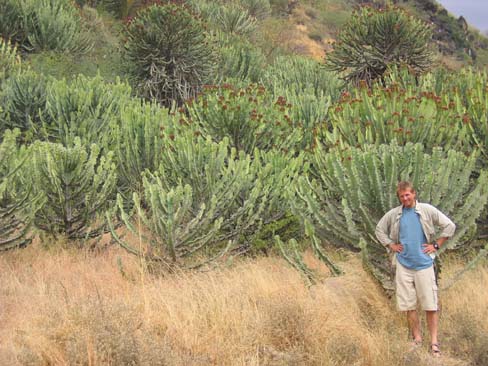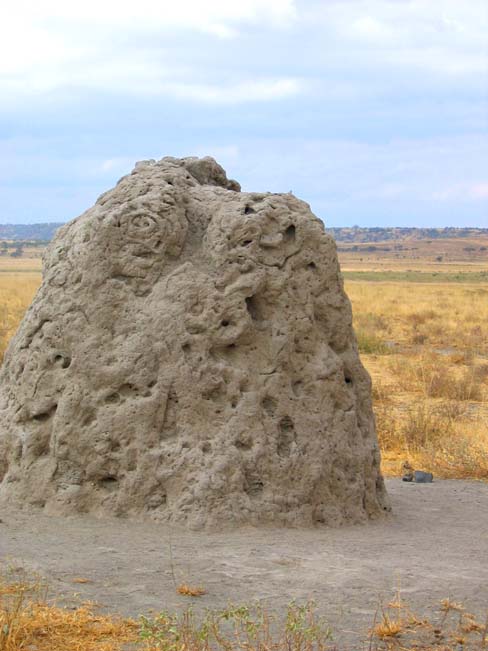 Putekļu aizsegā mums uzbrūk jaunie masaju kareivji ar īstiem metāla šķēpiem. Kādreiz te saimniekoja somāliešu bandas.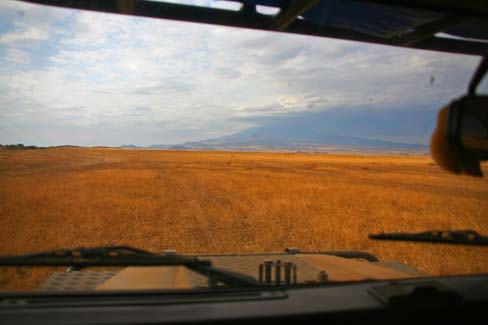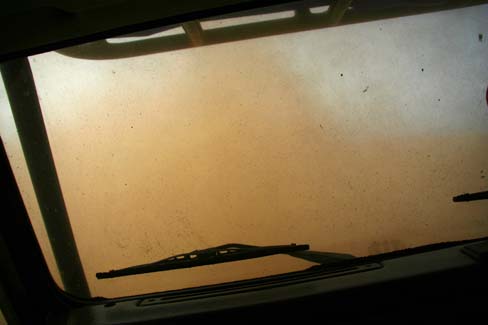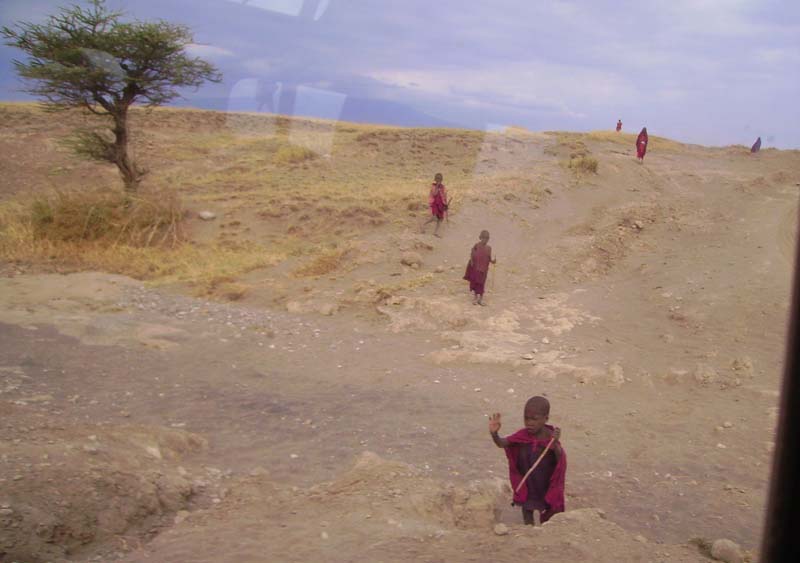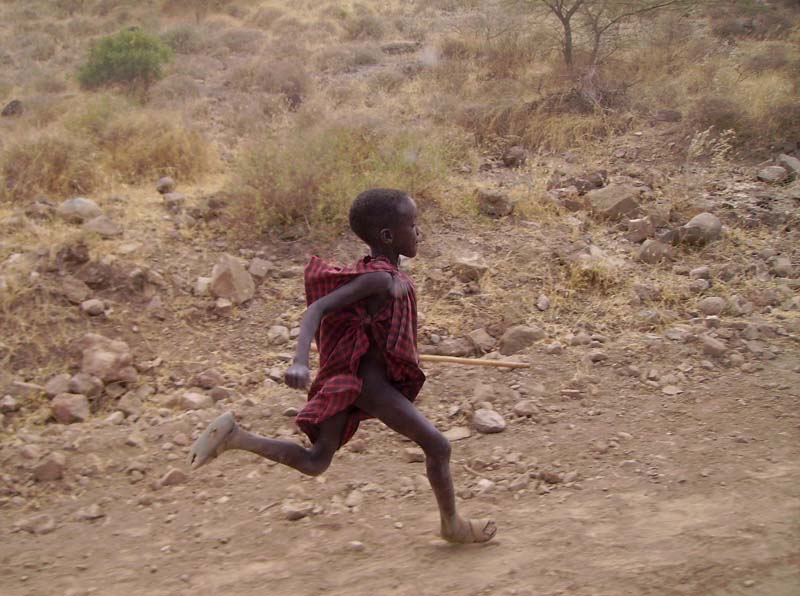 Apbrīnojām, kā jaunie puiši basām kājām vicoja līdzās auto. Likās, mūsu sprintošanās ilga jau vairākas minūtes, bet viņi tik skrēja, ignorējot akmeņus un sakaltušos dubļus. Tā laikam dzimst melnādainie vieglatlēti.
Esam masaju teritorijās. Masaju tirgus. Īstenībā Felikss lūdza noslēpt kameru, jo vīriem sarkanajās segās tā varētu nepatikt.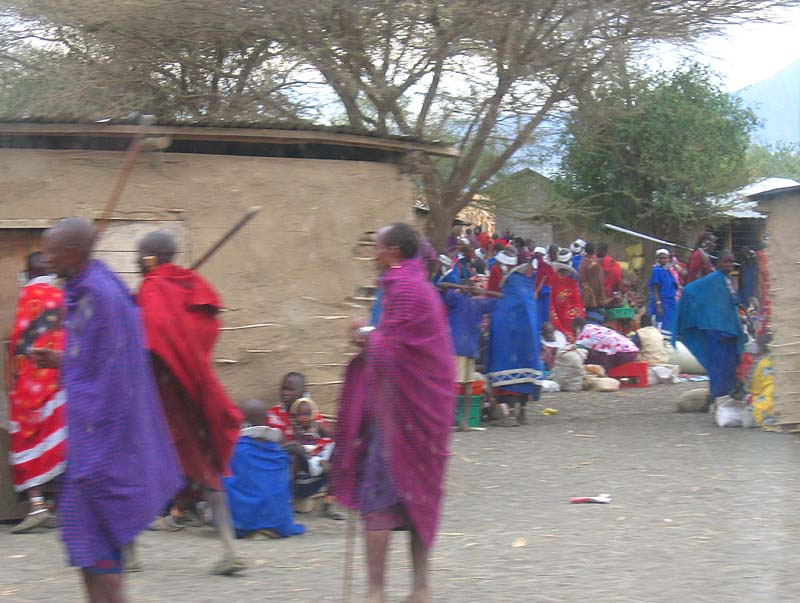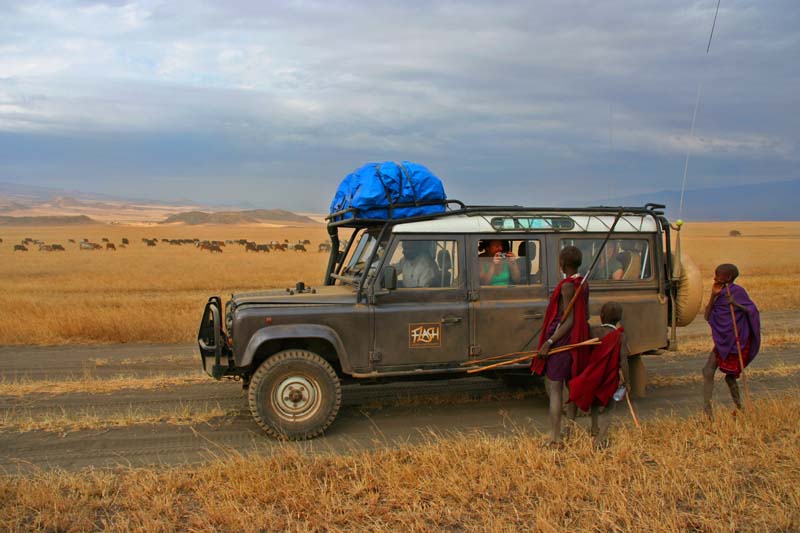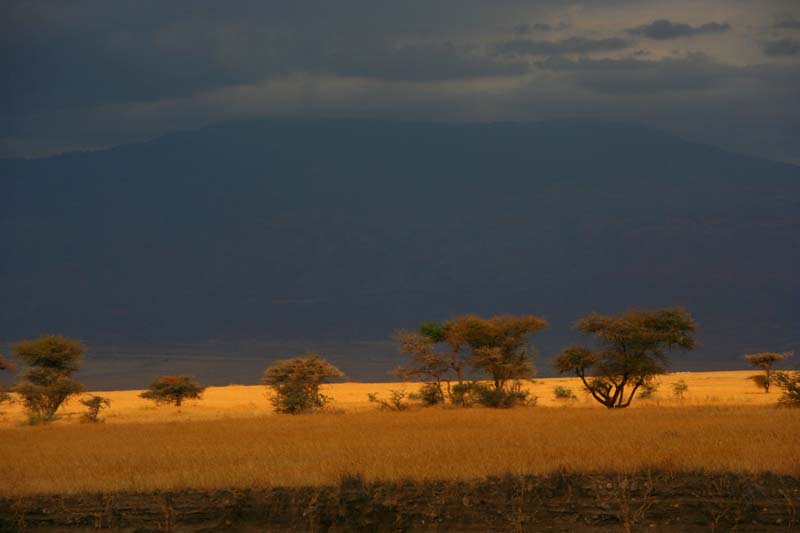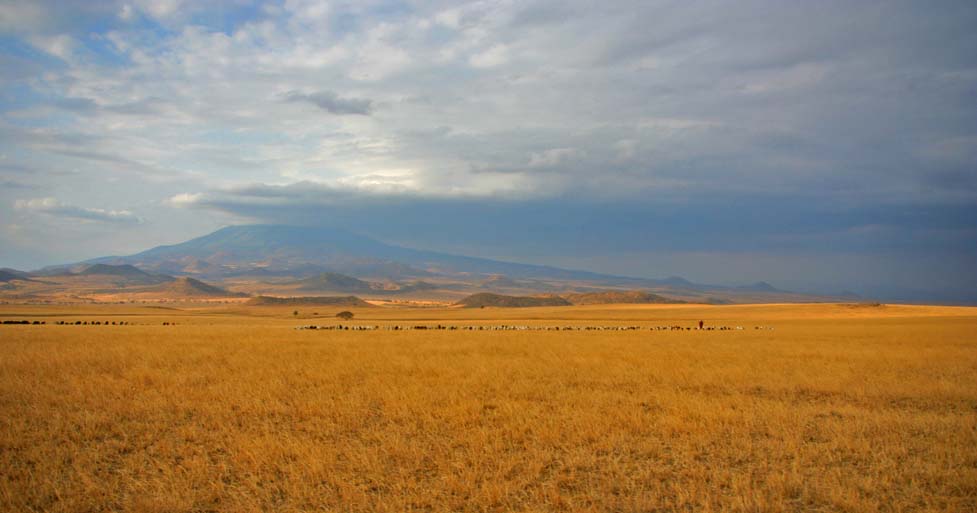 Nu riktīgs National Geographic!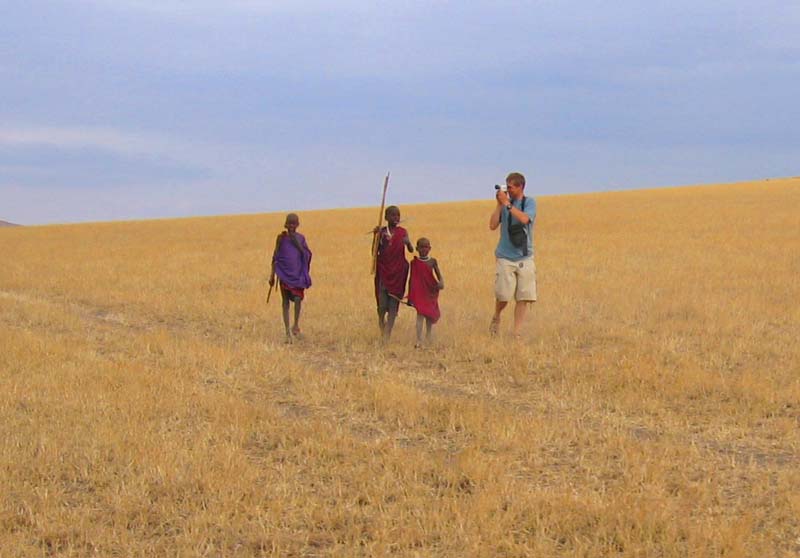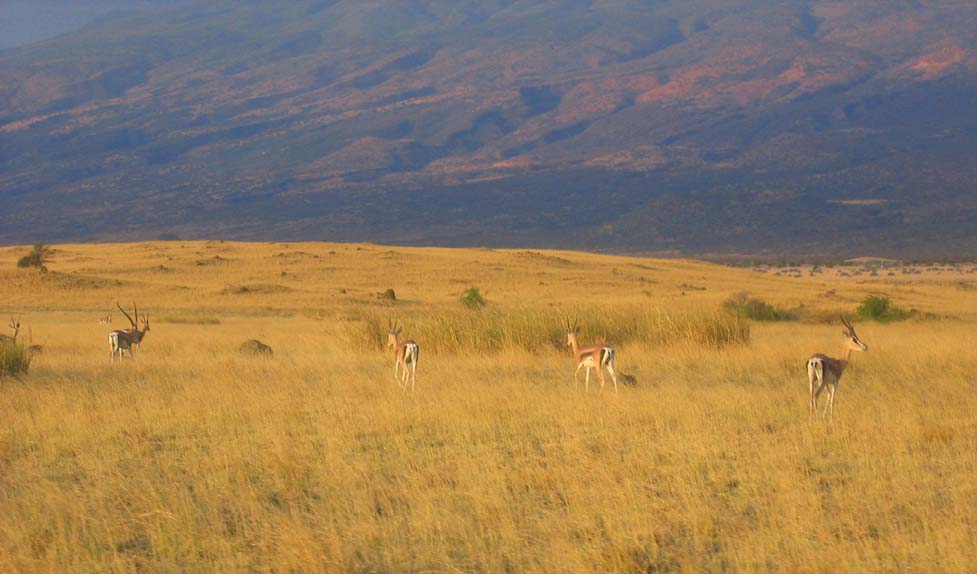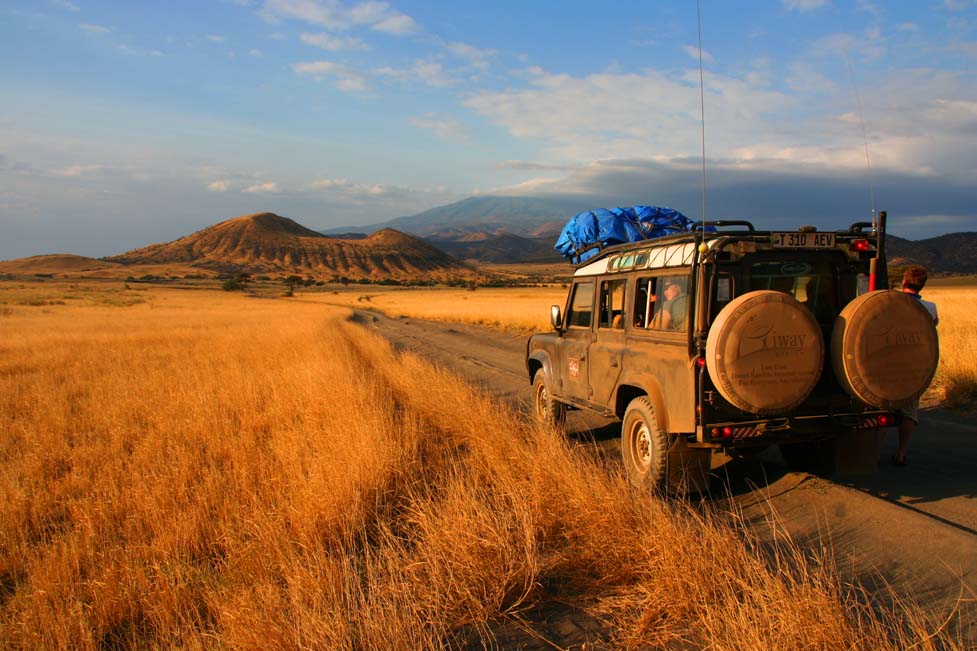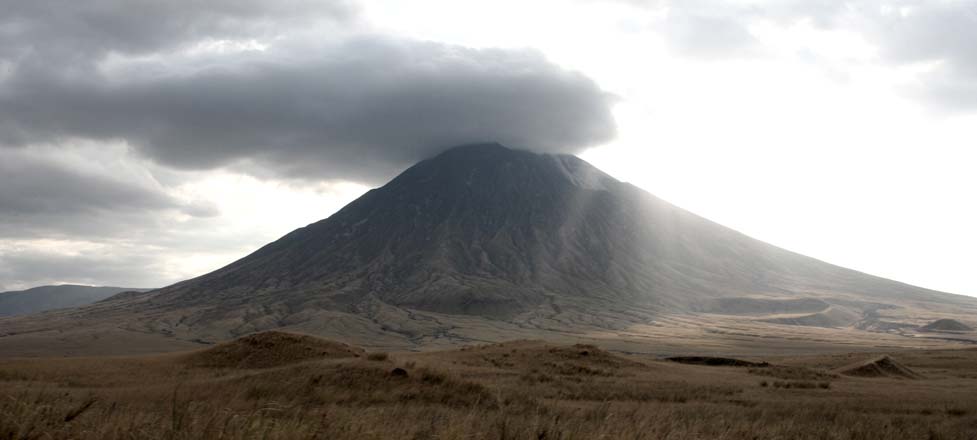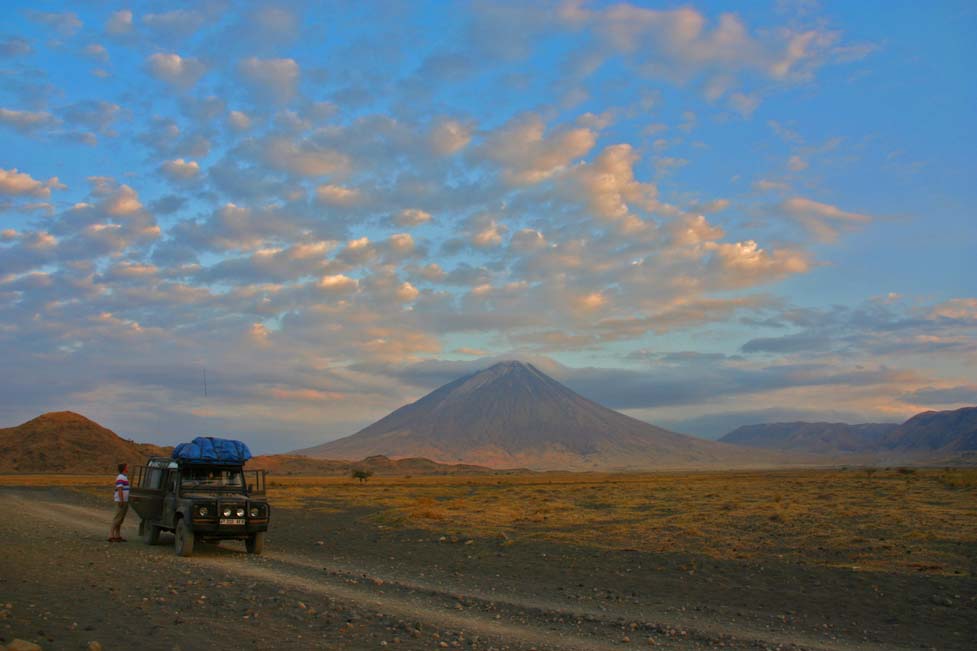 Braucam pāri neskaitāmām lavas upēm, kas tecējušas no OlDoinyo virsotnes uz Natrona ezeru.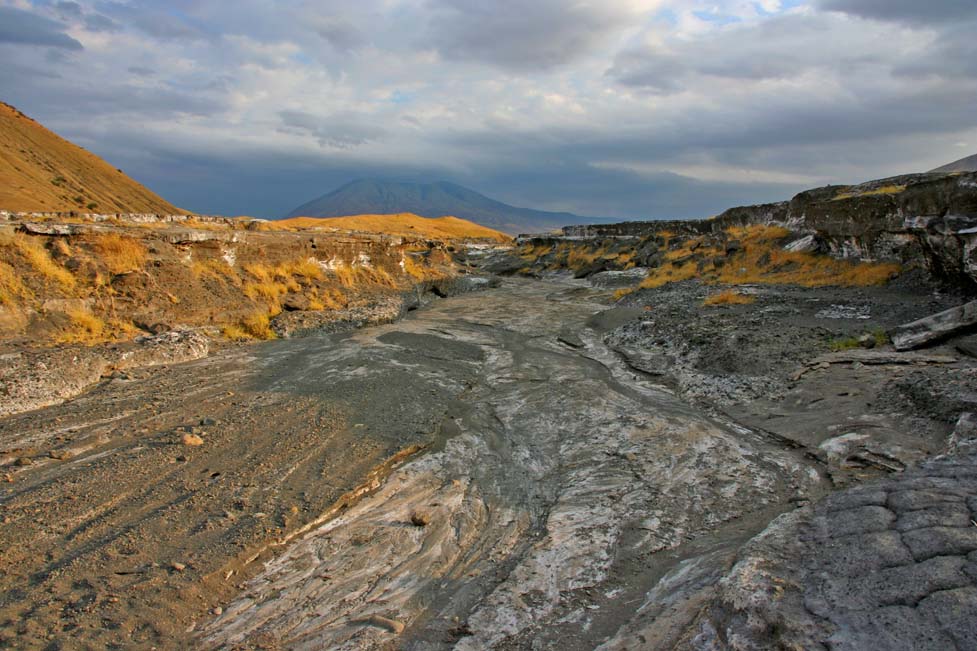 Ap pusnakti pa kādu no lavas upēm esam piebraukuši maksimāli tuvu vulkānam un nu sākam kāpienu. Kāpjam pa dziļām pelnu vagām. Ir spēcīgs vējš un pelni nežēlīgi put.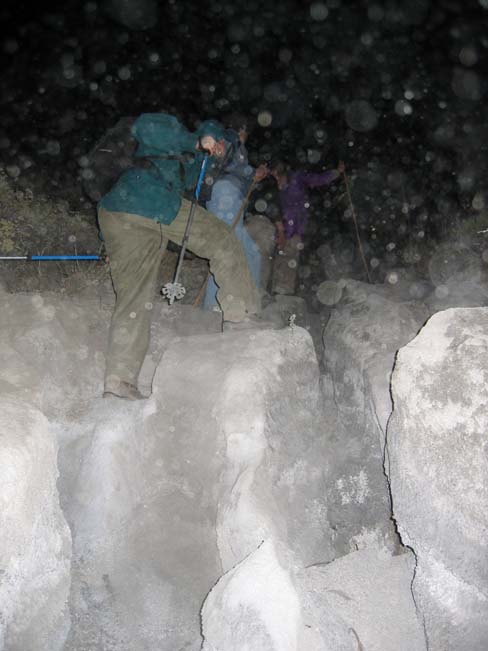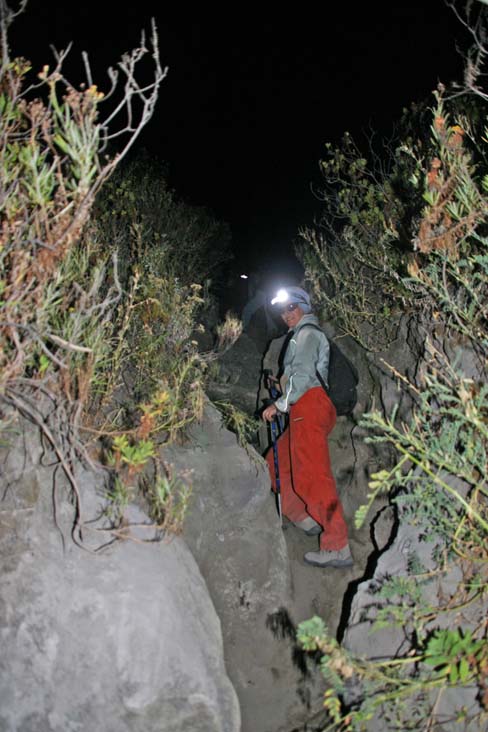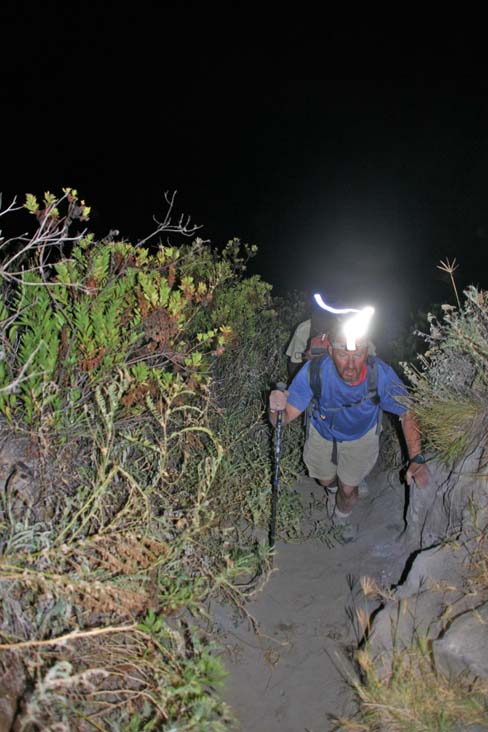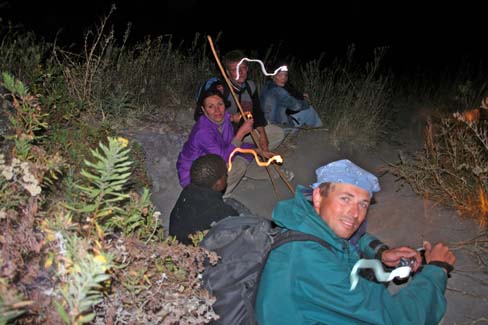 Kārtējā atpūtas vieta ap pieciem rītā. Mūsu gids Limbruss te ietinas savā masaju segā un aizmieg, mēs snauduļojam un gaidām rīta blāzmu, lai varētu turpināt ceļu. Mums priekšā bīstamākais posms – gluda ap 40 grādu slīpa lavas nogāze.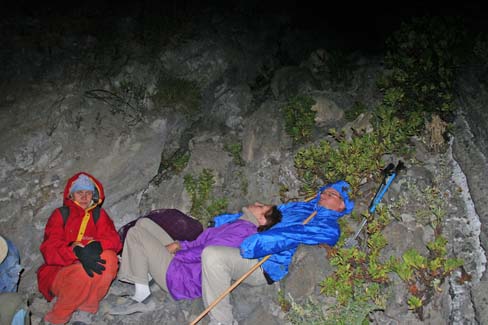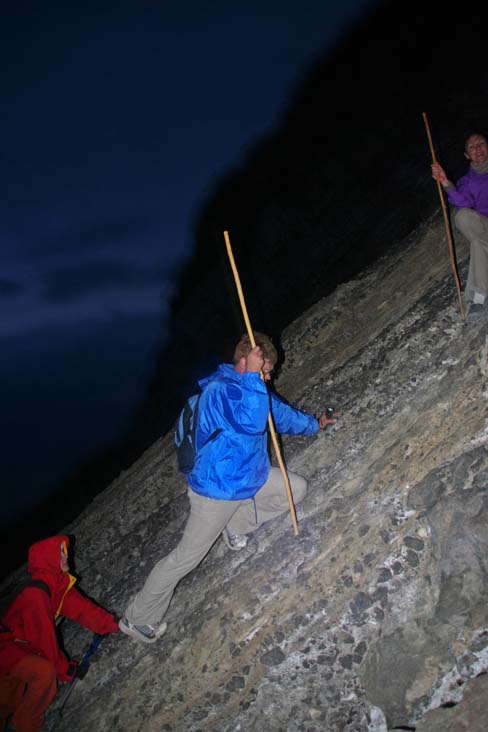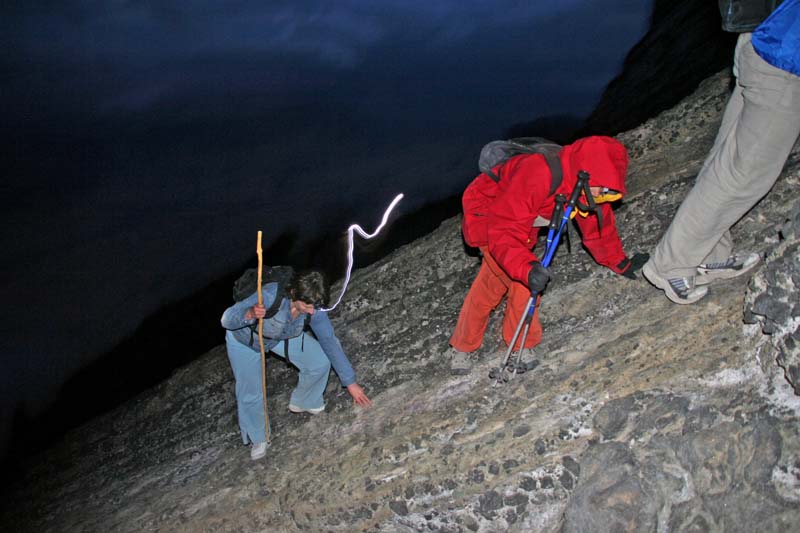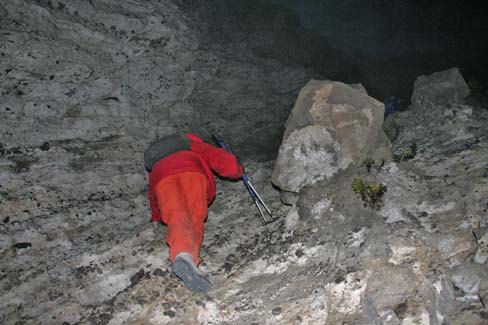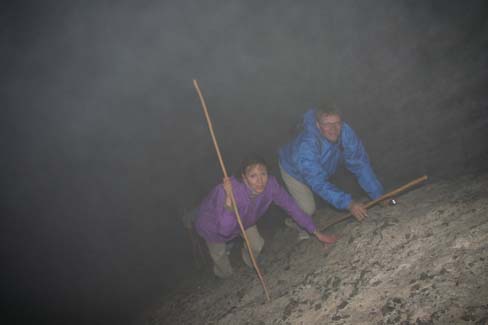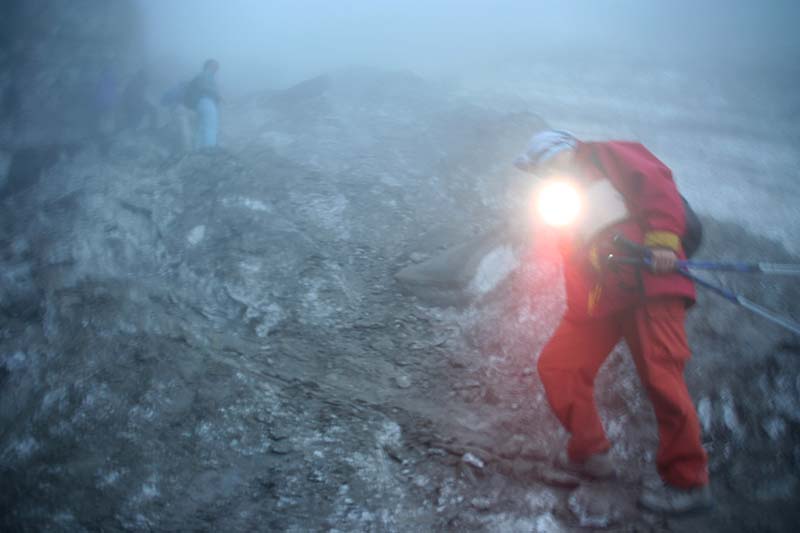 Ieejam vulkāna krāterī.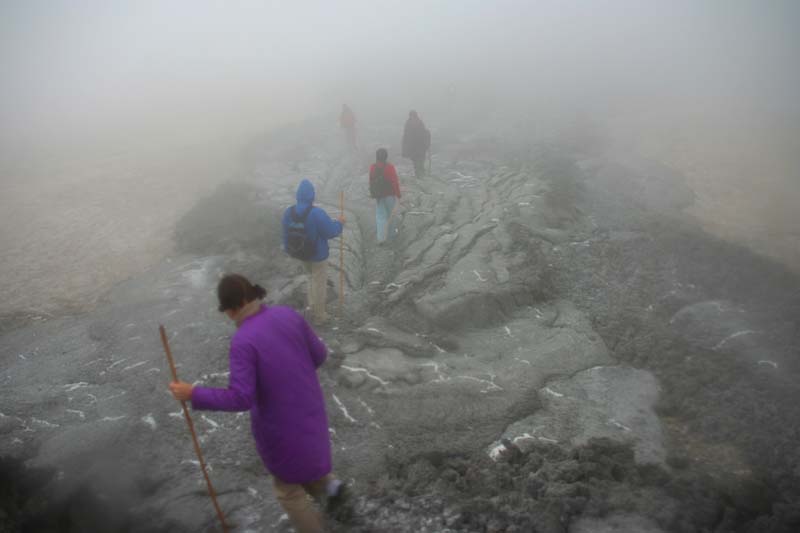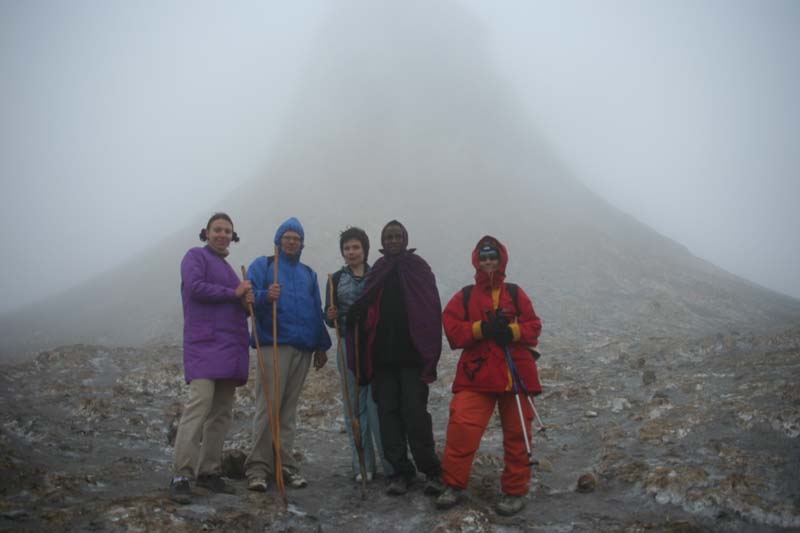 Dina, Jānis, Inese, Limbruss, Vita (augšā) un Kaspars (apakšā) Ol Doinyo Lengai vulkāna virsotnē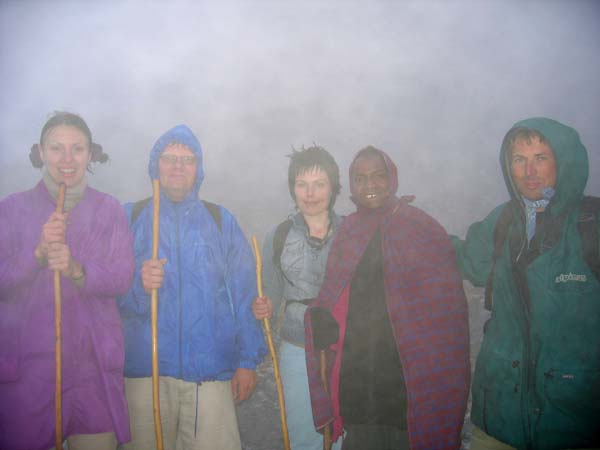 Caurums, kas izgāzies pirms mēneša! No tā kūp sēra tvaiki un nāk reāls karstums. Limbruss iesaka neiet pārāk tuvu saplaisājušajai malai – tie taču tikai pelni ar sēru.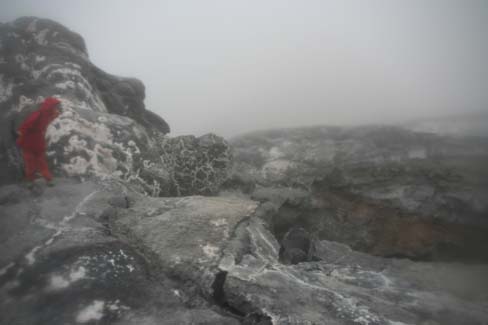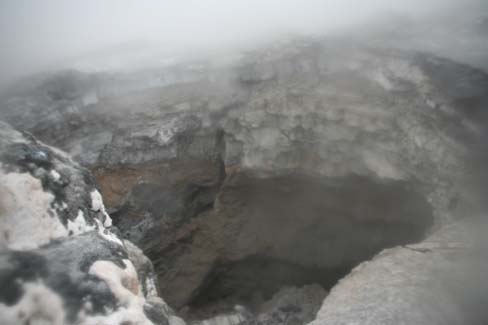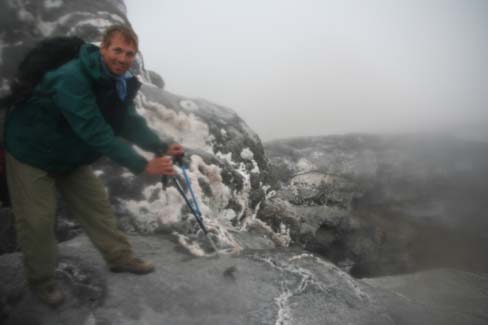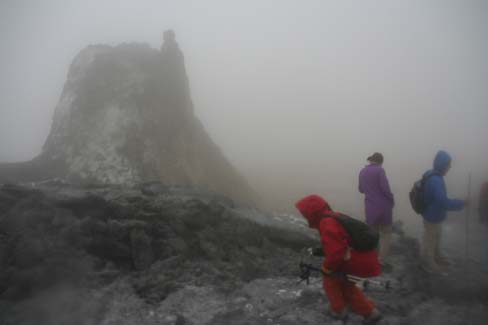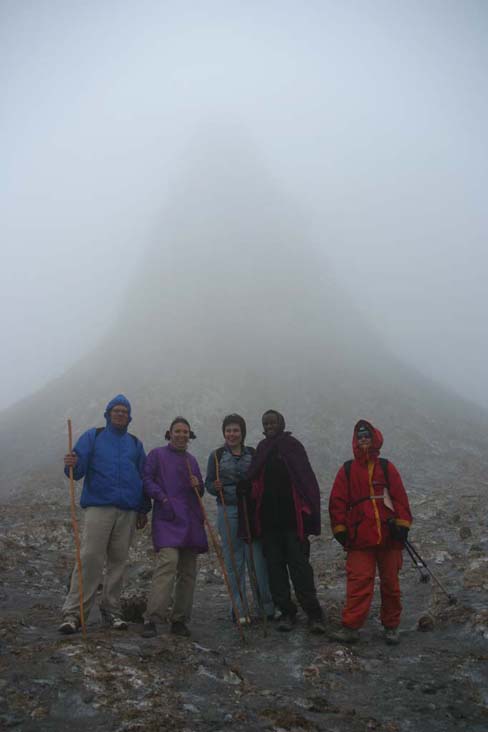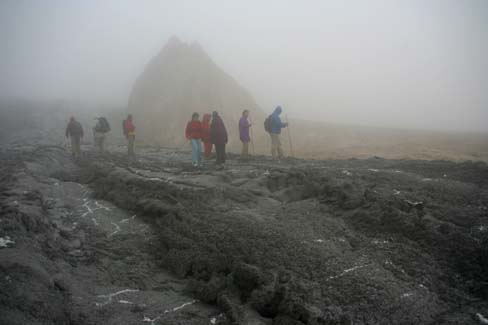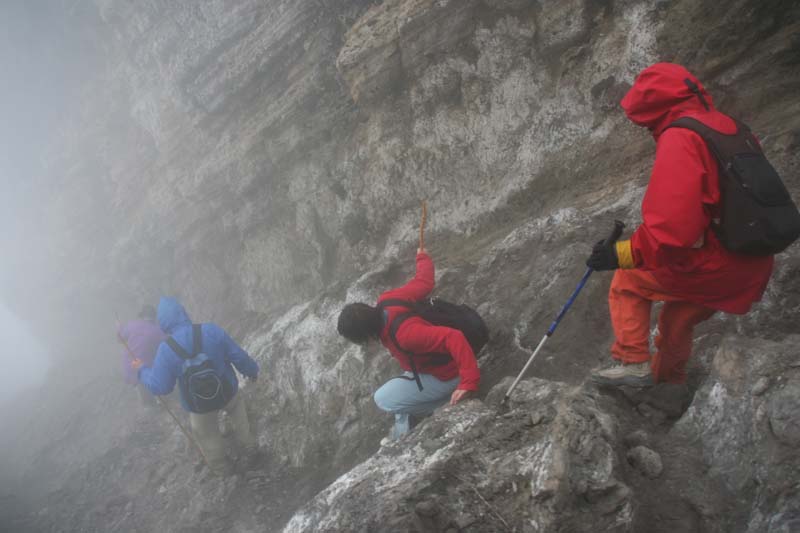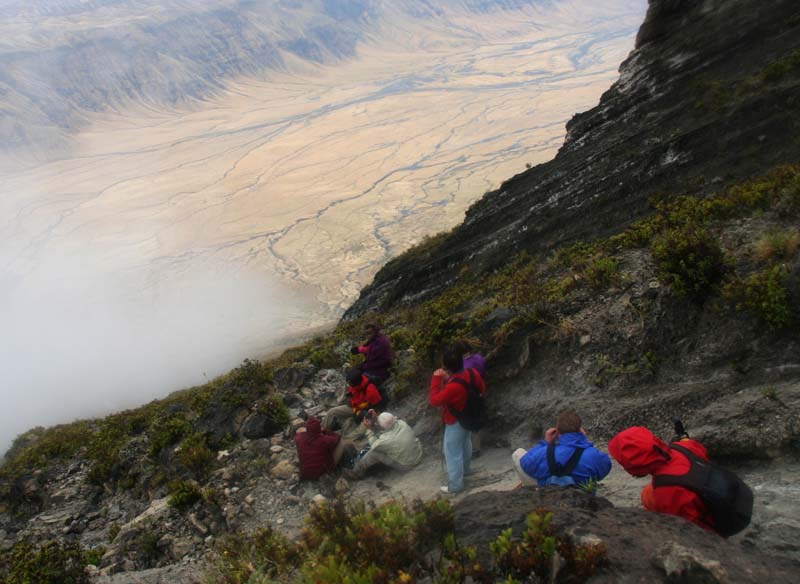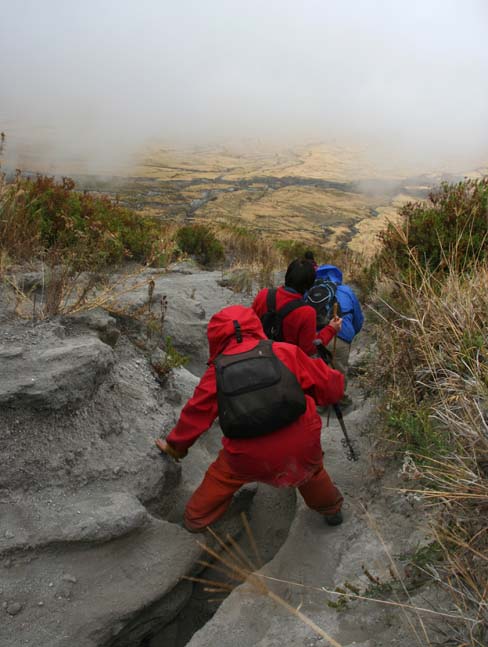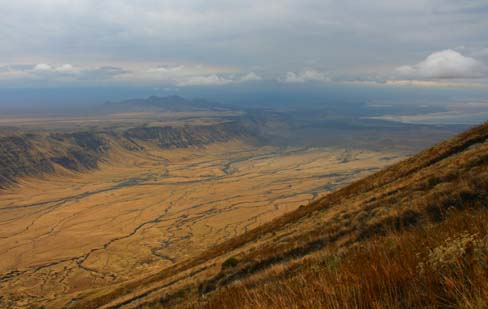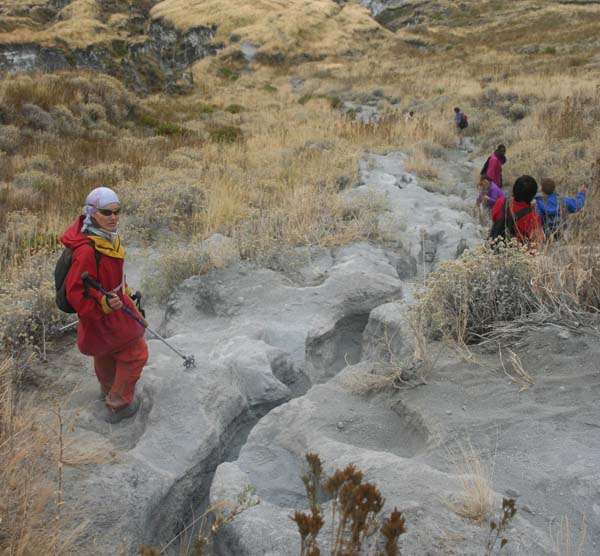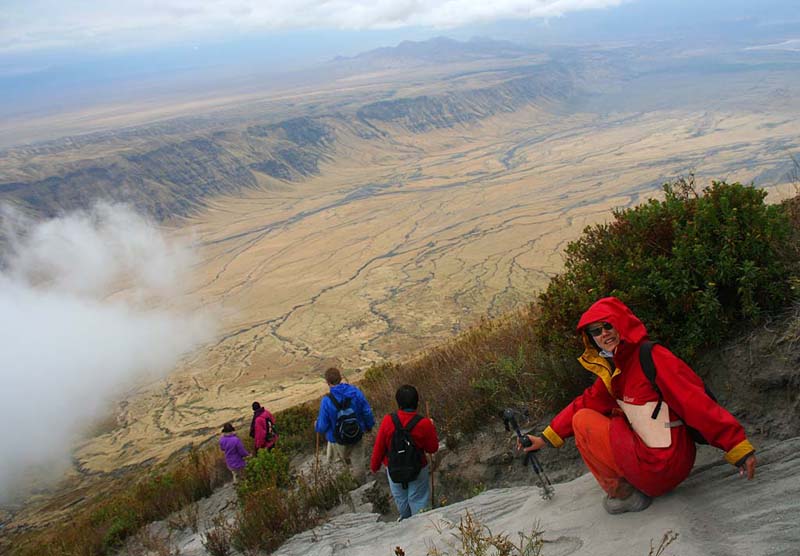 Zem mums aizstiepjas visa plašā lūzumzona, bet tālumā rozā toņos blāv Natrona ezers. Laikam flamingo.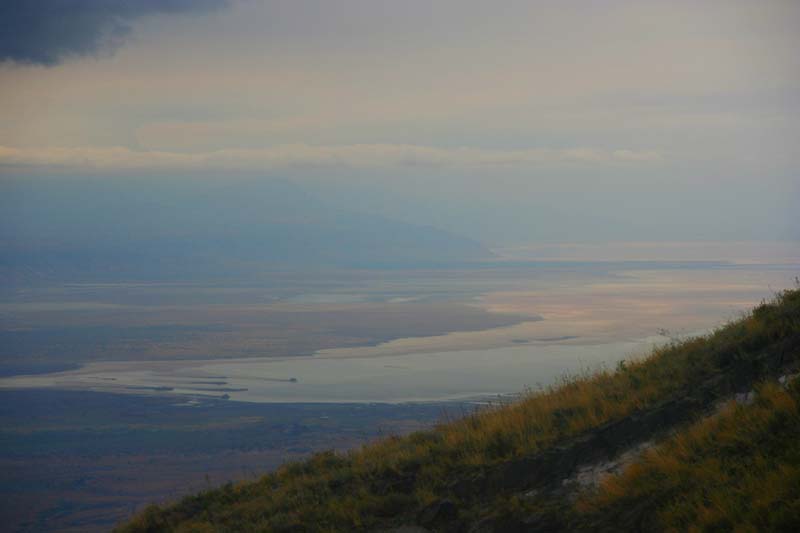 Mēs to izdarījām!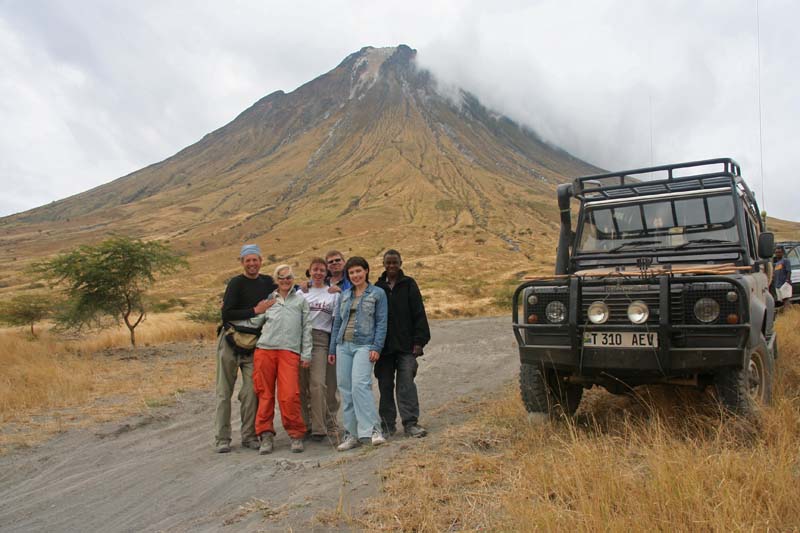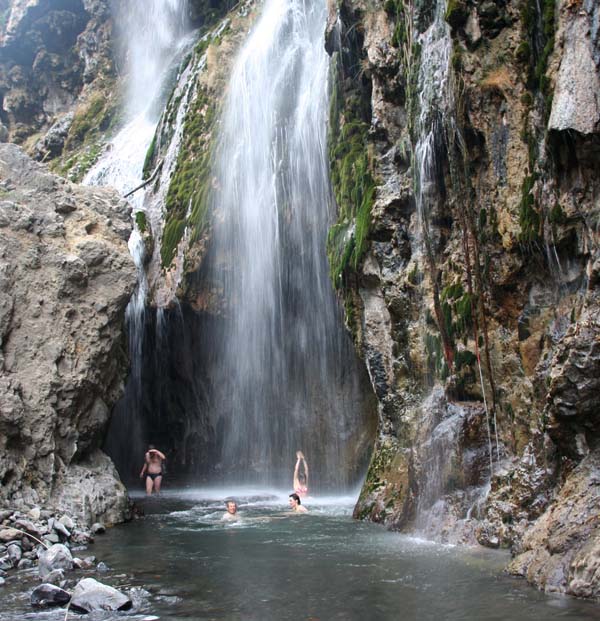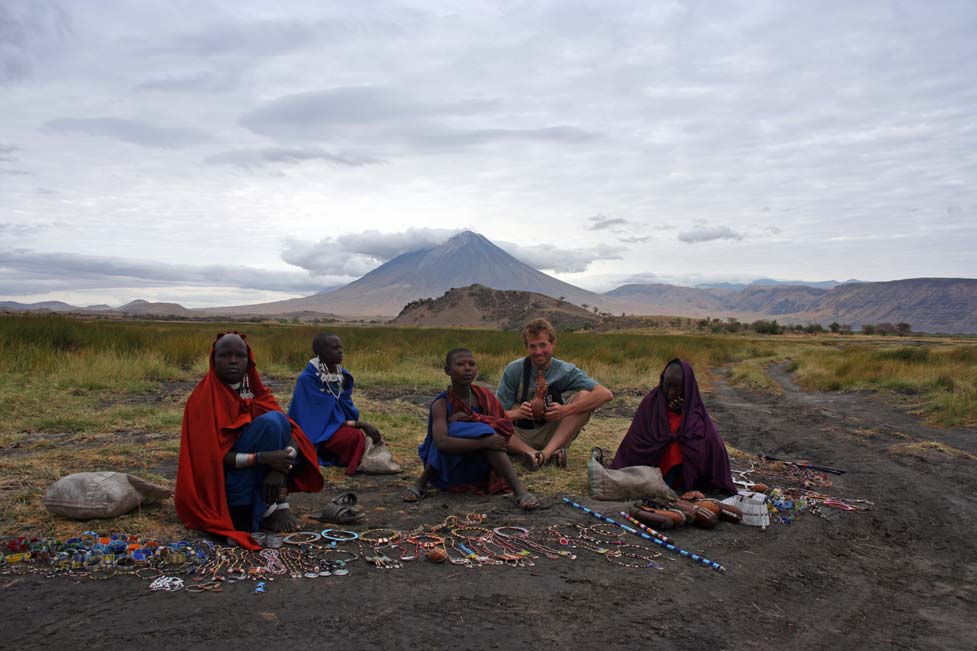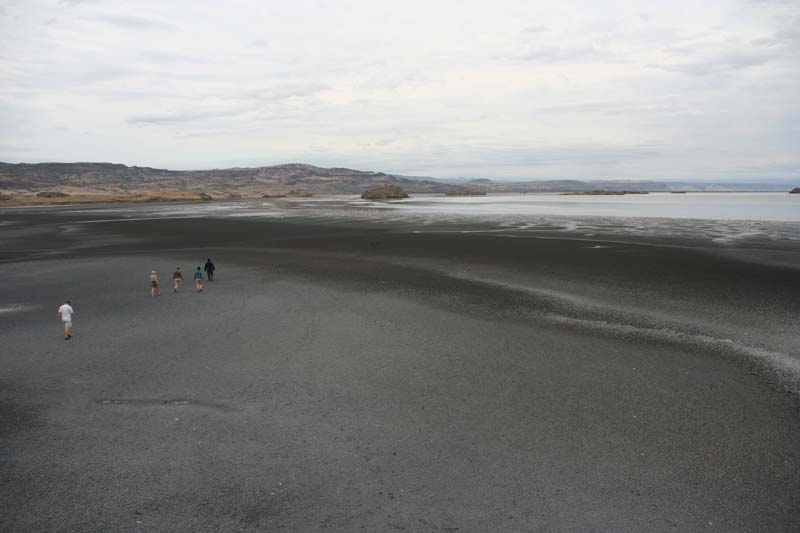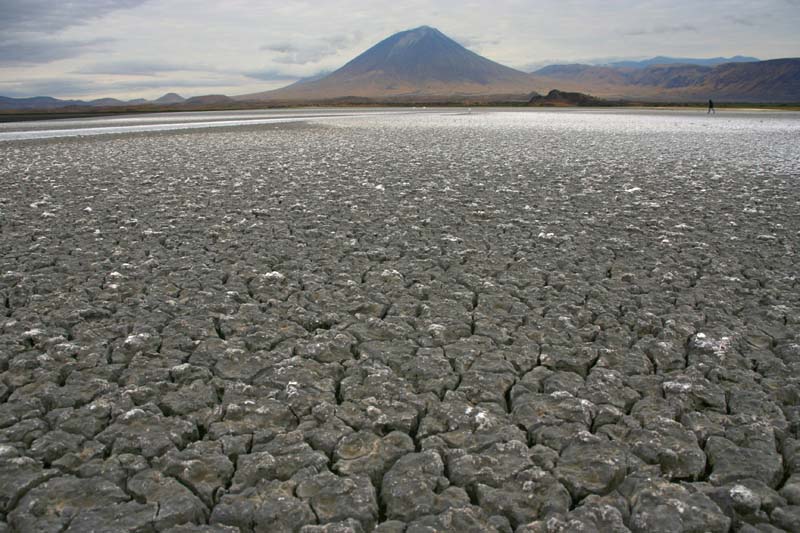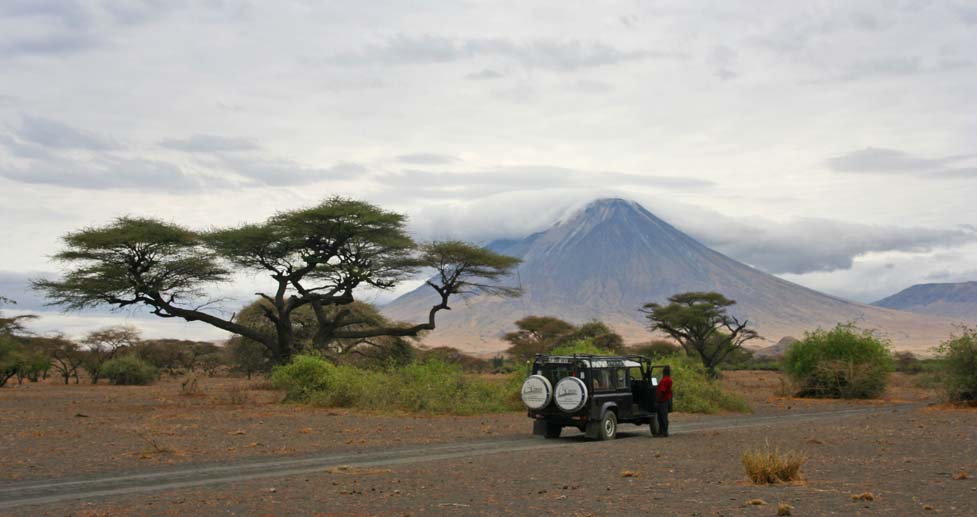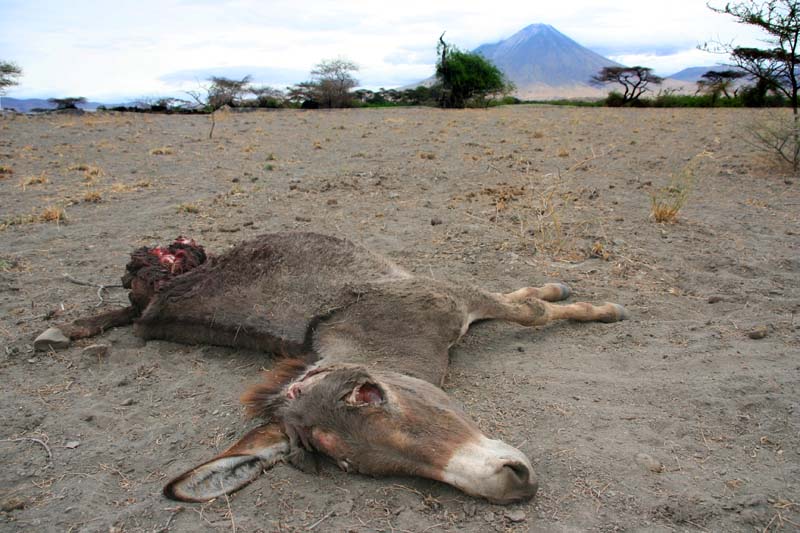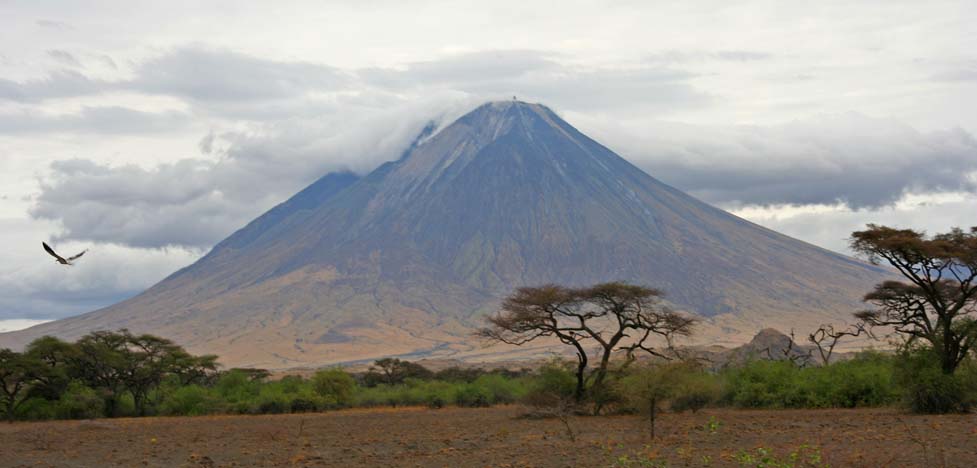 Milzu putns pārlidoja pāri galvām, un mēs sapratām, ka pēdējais laiks atvadīties no šī vientulīgā nostūra… Lasiet KLUBU un gaidiet turpinājumu par safari posmu un okeānu.
Related posts: