Queens Garden and Navajo Loop Trail, Bryce Canyon, Utah: most wonderful sandstone rocks on our Planet
Izbraucot no Zion kanjona uzreiz bija skaidrs, ka viss vēl tikai priekšā. Ceļš tā arī nepacēlās virszemē. Toties ainavas mainījās ik ceļa līkumā. Te milzīga grota, kas kādreiz būs arka, te atkal sacietējušai lavai līdzīgi dažādu krāsu pauguri. Un tā vai simts jūdzes.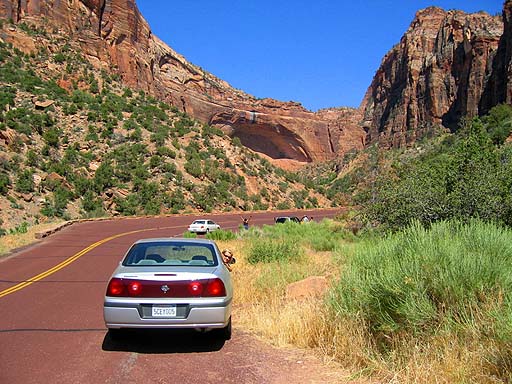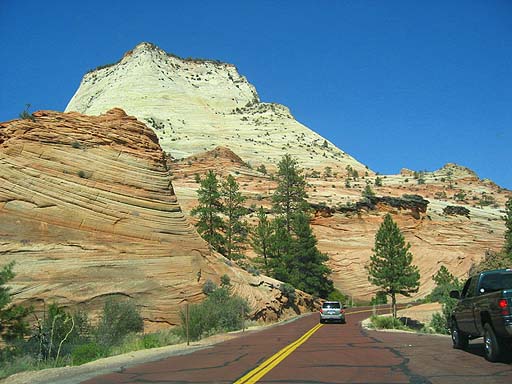 Beidzot pāri vienai kraujas malai pavērās milzīgs klinšu labirints. Bet iepriekš jāiestiprinās, mēs nospriedām. Un nopirkām vienīgajā veikaliņā līdz kaulam sasalušus vistas šķiņķīšus un malkas saišķīti (uz kura es sēžu). Ak, kas tā bija par cepšanu! Stiprākās vēja brāzmās malka koši uzliesmoja, kad vējš norima, apdzisa un uzsita treknu dūmu mutuli. Bet vista nepadevās – gar malām dega, bet vidū valdīja mūžīgais sasalums. Bet ēst tak gribās. Paga, kas tur pie parka ieejas bija rakstīts par to no fires at any time… un kāpēc citi kempinga kaimiņi skatās uz mums kā izsalkuši?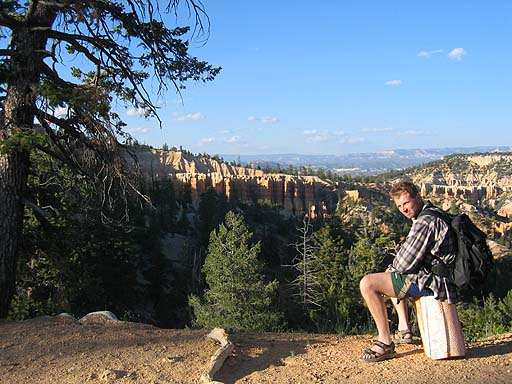 Vispār jau te pie viņiem var viegli uzrauties uz nepatikšanām…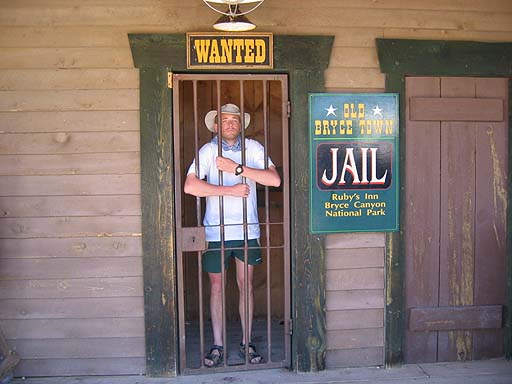 Agrs rīts. Bryce kanjons, Sunrise punkts. Kā jau nosaukums saka priekšā – tieši šeit ir vērts atrasties šādā skaidrā un agrā rītā.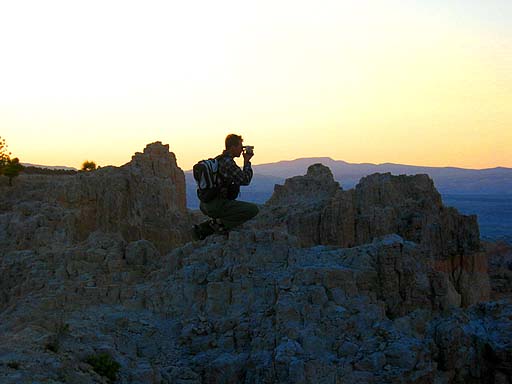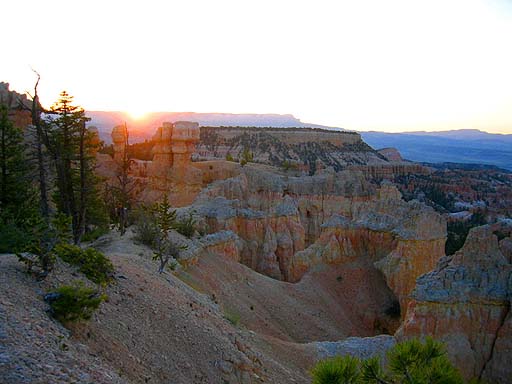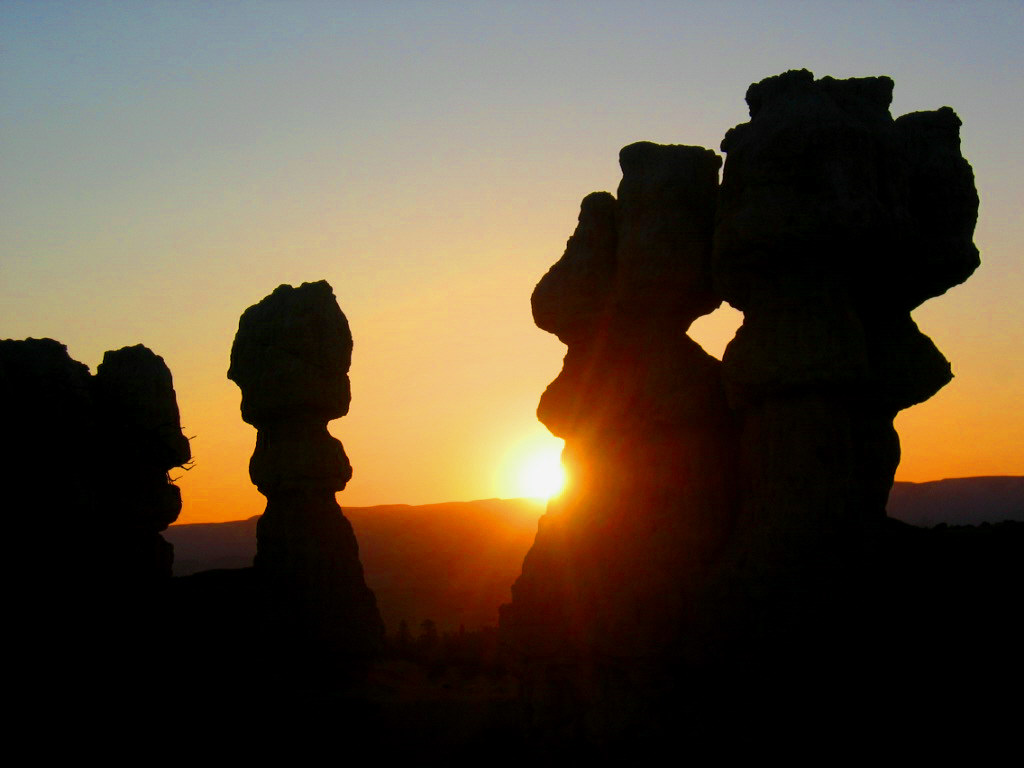 Jo tikai pirmajos saules staros var redzēt visu pasakaino krāsu gammu, kas slēpjas ap 400 m dziļumā zem Kolorado plato augšējā slāņa.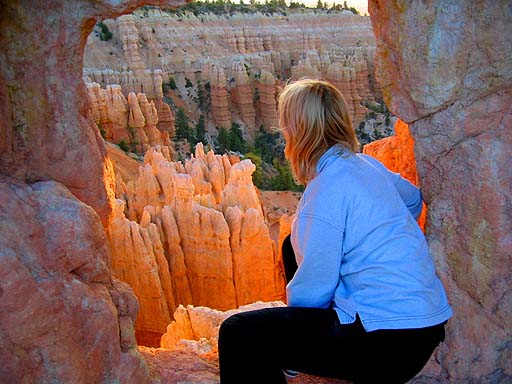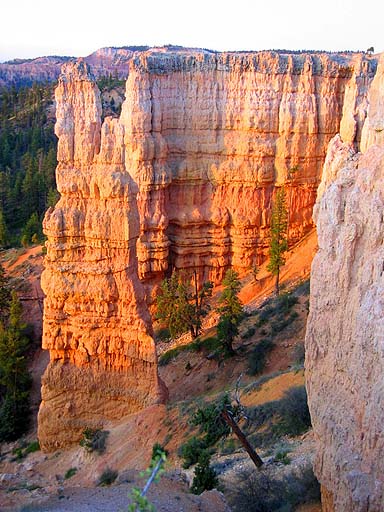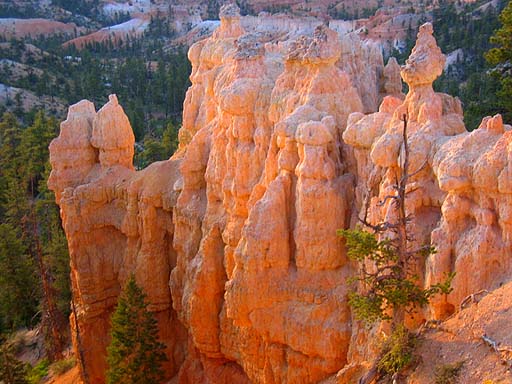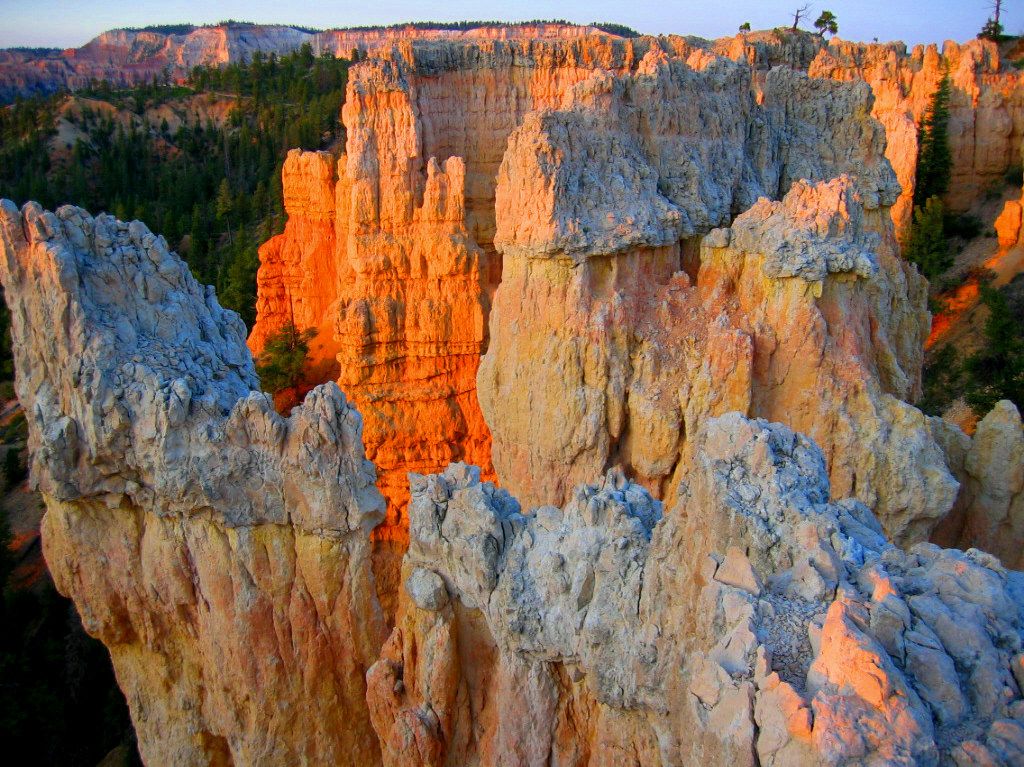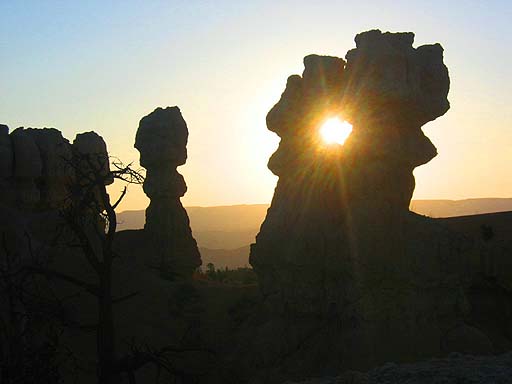 Kaut kāda puķe. Vispār Bryce ir mājvieta prēriju sunim (līdzīgs burundukam). Tie dzīvo zemē un viņu kolonijās varot saskaitīt pat vairākus miljonus iemītnieku!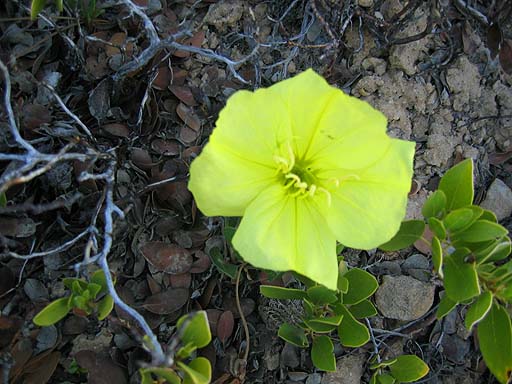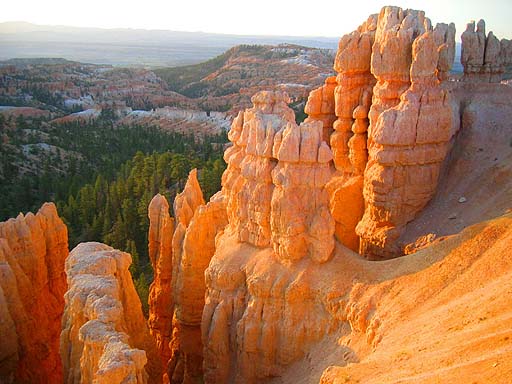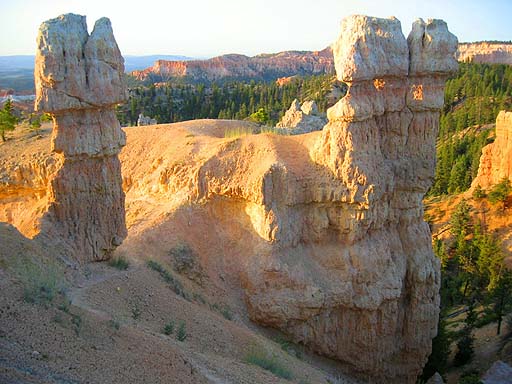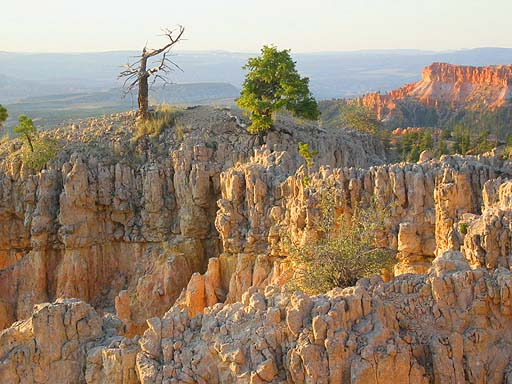 Pamazām iesilst diena. Esam 2800 m virs jūras līmeņa. Bryce kanjons pēc pārgājiena stila tiek pielīdzināts kalnu tuksnesim. Svarīgi atcerēties, ka to nav veidojusi upe, bet gan vējš, tādēļ ar ūdeni te ir diezgan švaki. Labāk ņemt līdzi pudeles vai ūdens maisu uz muguras ar pietiekošu rezervi.
No šīs vietas lejā aiziet mūsu taka uz Queens Garden.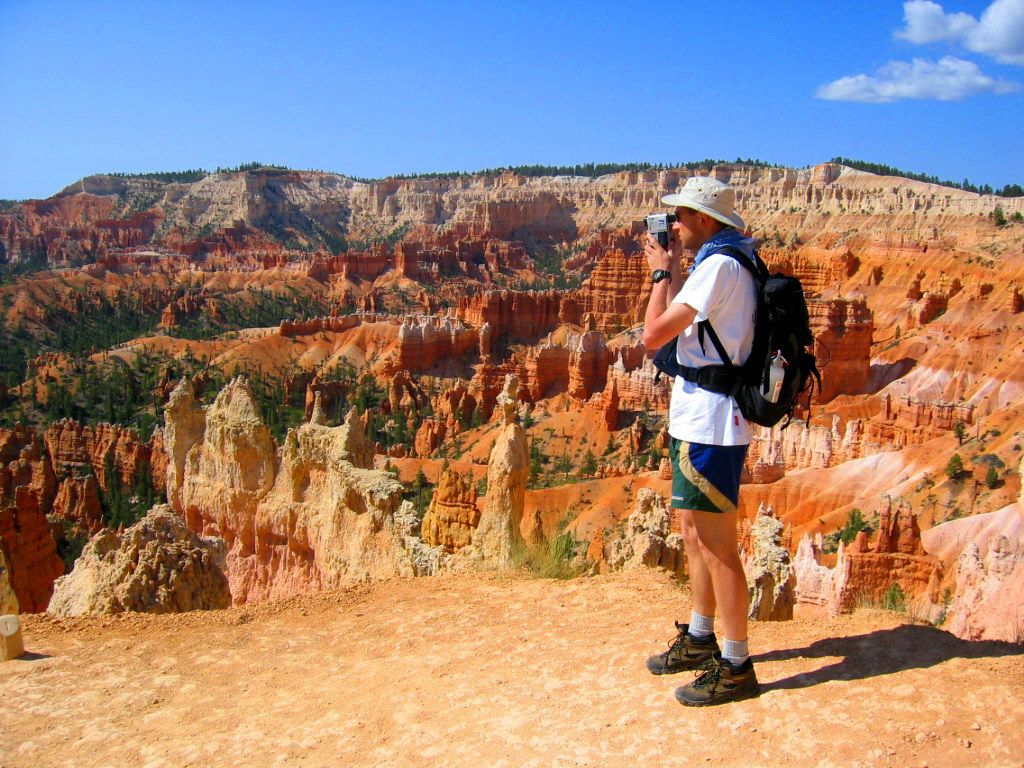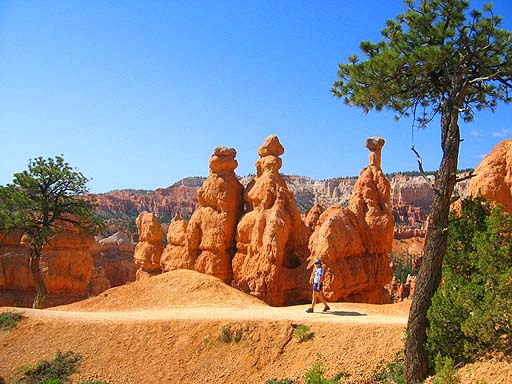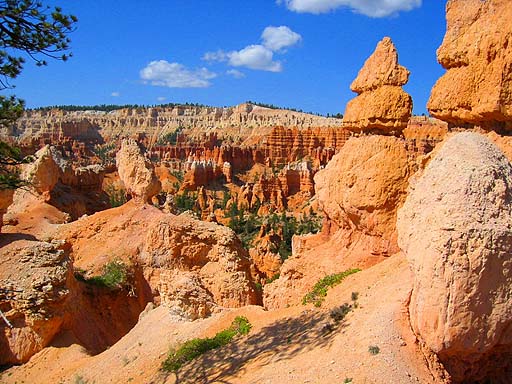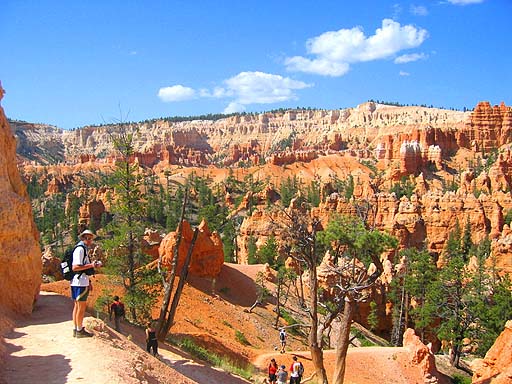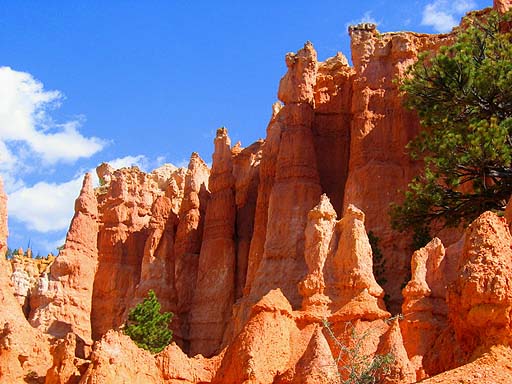 Karalienes Dārza ieejas vārti ir apmēram 200 m dziļumā zem kanjona malas. Tas ir vesels smilšakmens stabu labirints.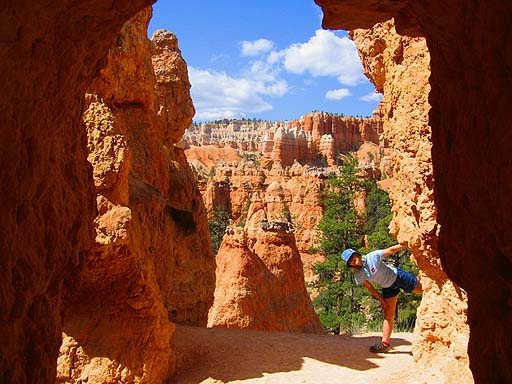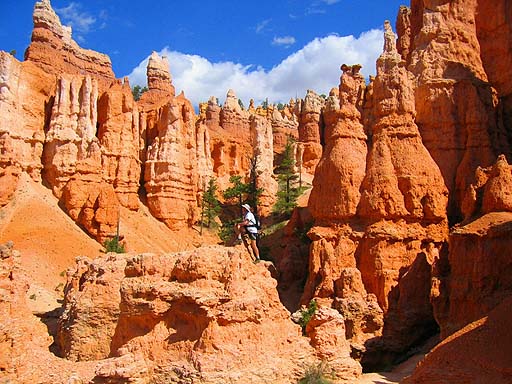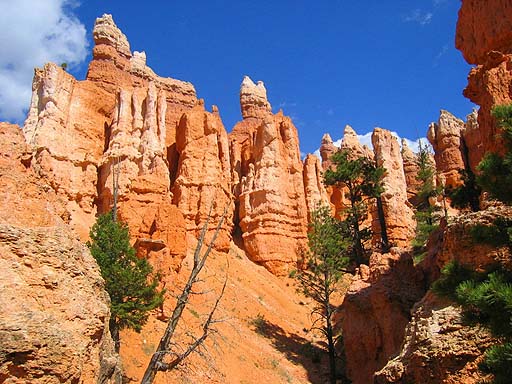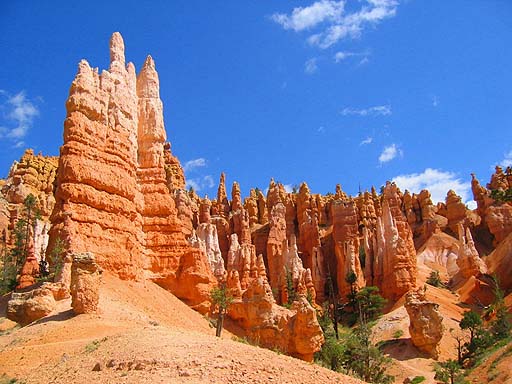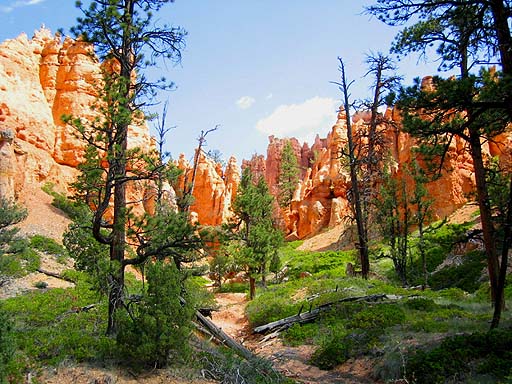 Vai tā tad būtu pati karaliene?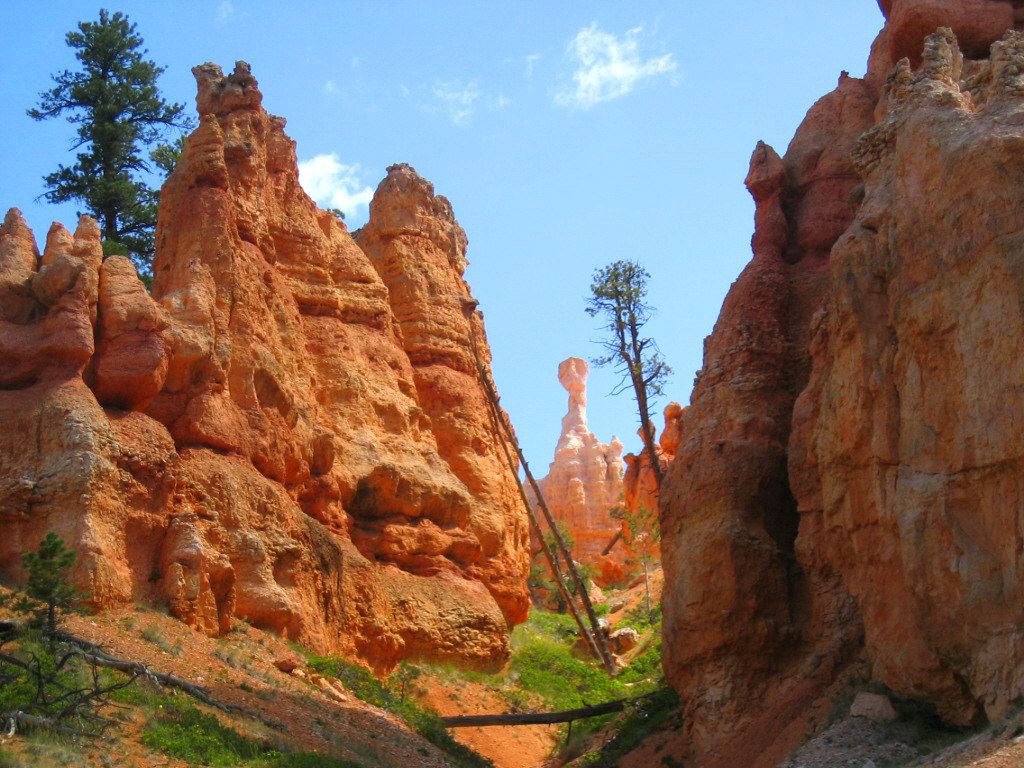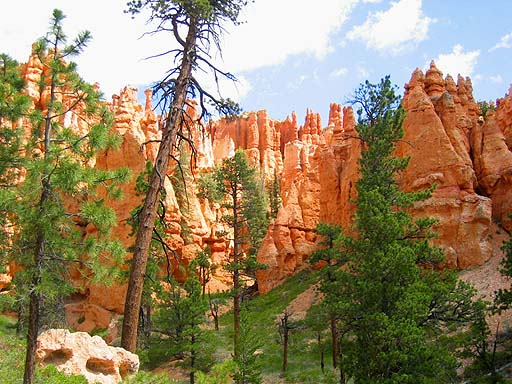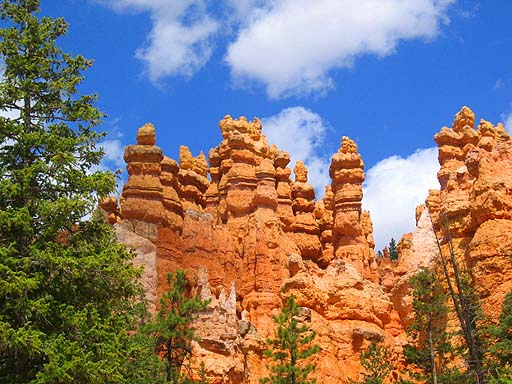 Te pēkšņi taka pazūd kādā šaurākā aizā. Esam pie diviem tiltiem, kuri nez kā saglabājušies, kamēr pārējā zeme vēja un lietus ietekmē ir pazudusi kaut kur kanjona dzīlēs. Apakšējais tilts ir kā cilvēks, kas atspiedies ar rokām pie vienas malas un iepletis abas kājas, lai noturētos pie otras.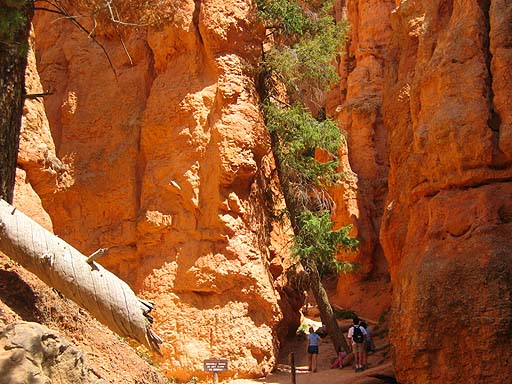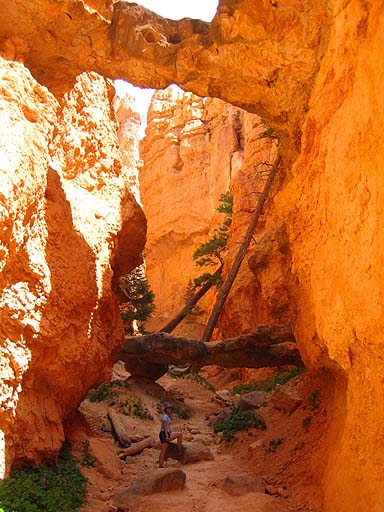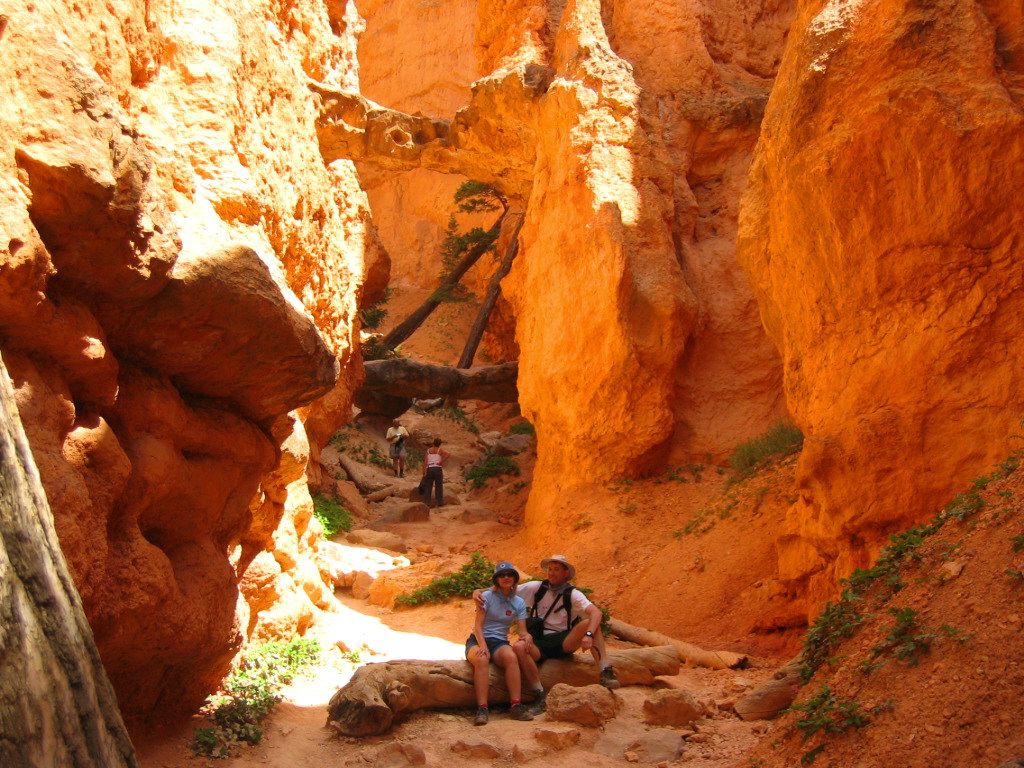 Ieeja visdziļākajā kanjona daļā, kas nodēvēta par Wall Street – par godu Manhetenas debesskrāpju džungļiem.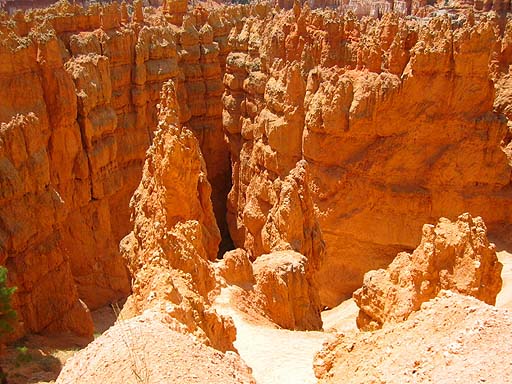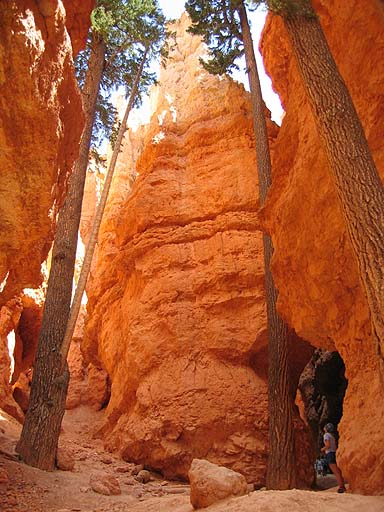 Apbrīnojami, kā vairākas sekvojas ir pamanījušās te ieaugt un izstiepties līdz saulei.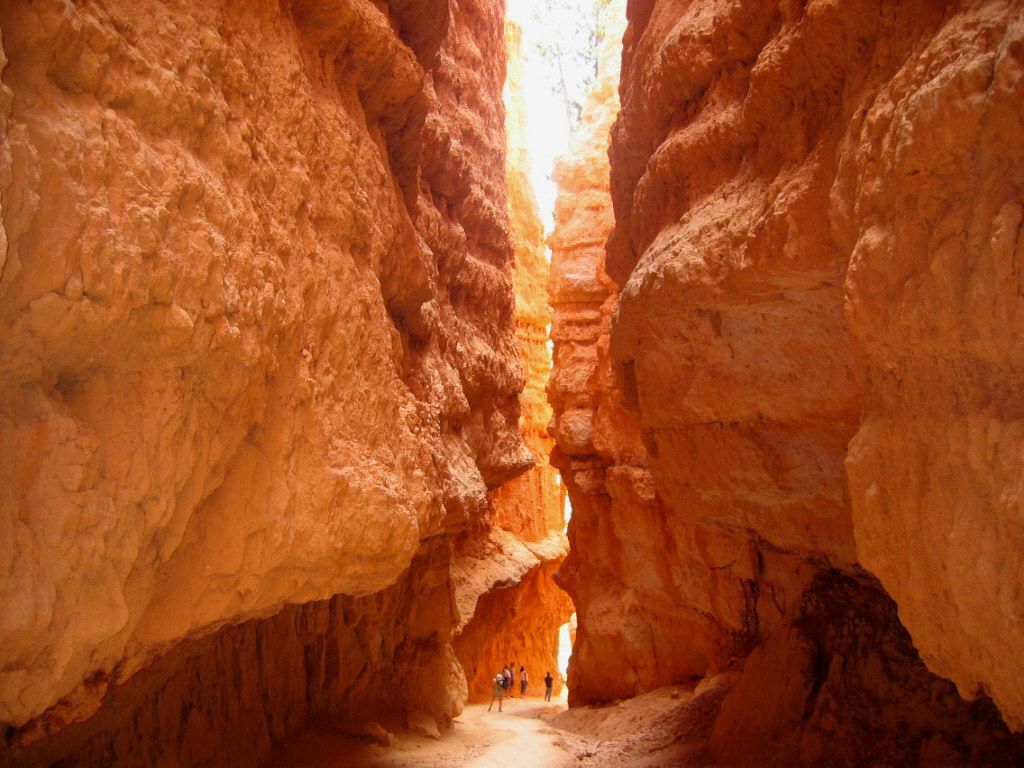 Dažādas pārdomas rosinoša ir izkāpšana no tiem sitijas džungļiem, it īpaši dienas vidū un beidzoties ūdens krājumiem. Nu bet ko nu par to.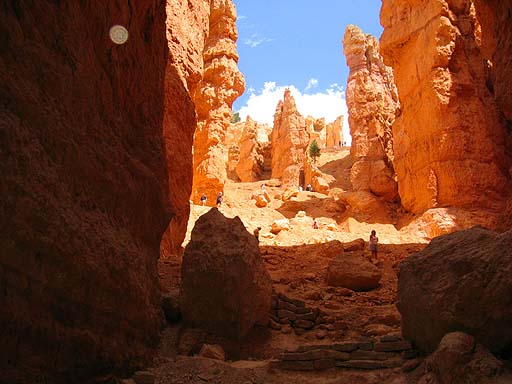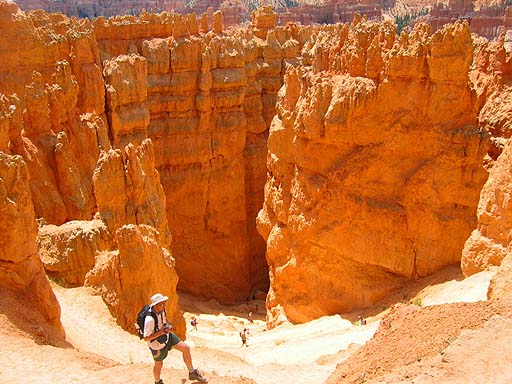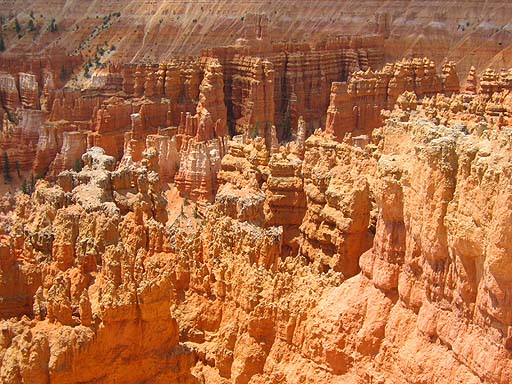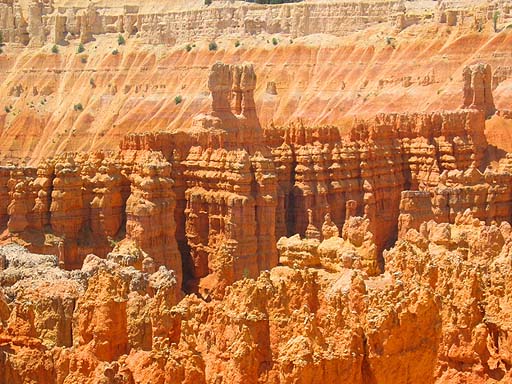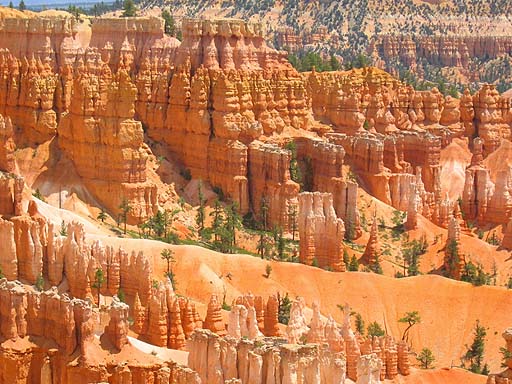 Augšā, Sunset punktā, gaida vienreizējs skats uz Brici. Kā milzīgs šaha galds.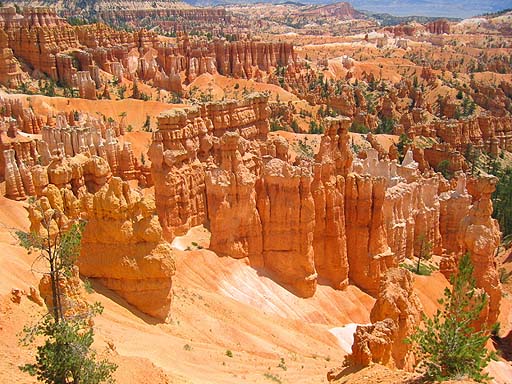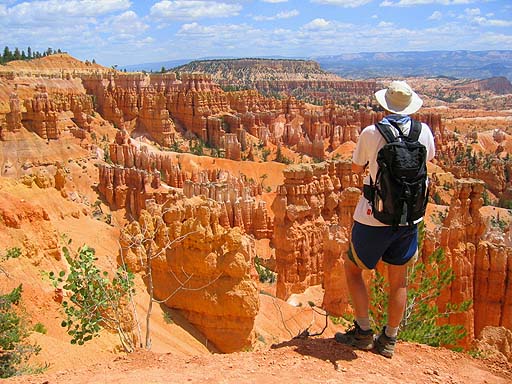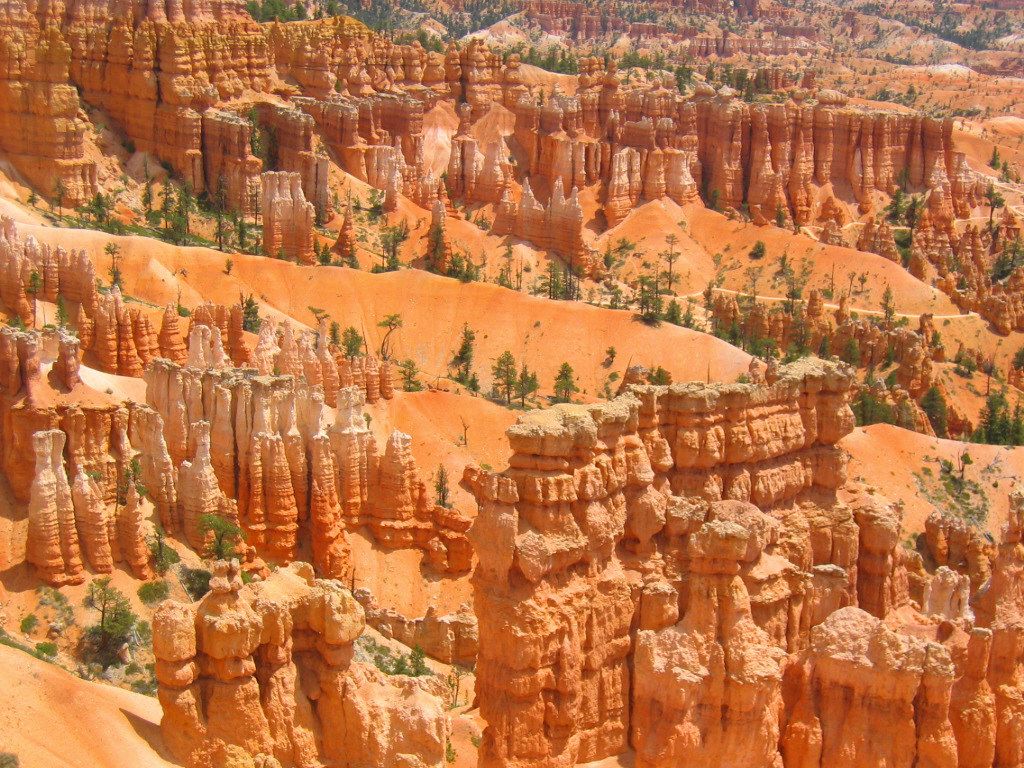 Nu tā viņi te dzīvo, tie Amīši…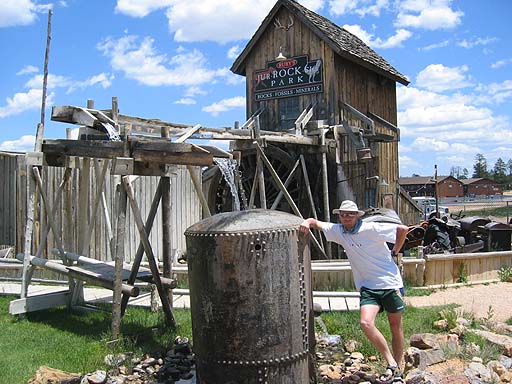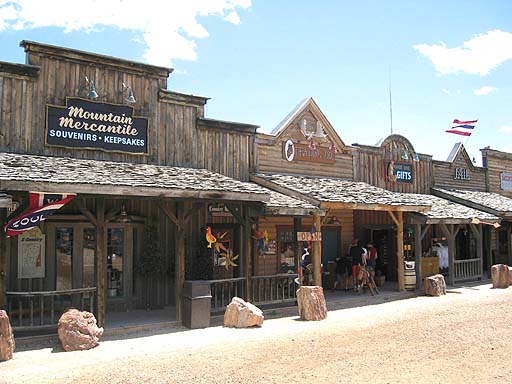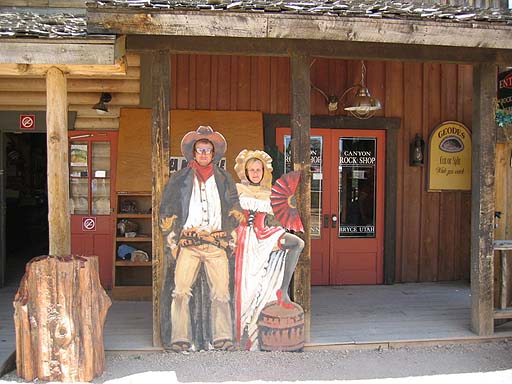 Re, satikām arī divus vietējos.
Turpmāk vēl.
Related posts: