Tahko: North of Finland between Christmas and New year
Ziemeļiem ir kaut kāds neaprakstāms šarms.
Mani tie allaž ir vilinājuši atgriezties, parasti tieši visskarbākajā laikā – pašā ziemas vidū. Savulaik Hibīnus esam izslēpojuši, kurinot teltī taupības krāsniņu un nakšņojot uz pārejām sniega alās, Koli kalnos Somijā pie Krievijas robežas esam pārcietuši -35 grādus. Nu esam ceļā uz Tahko – kalnu grēdu, kas slejas Somijas vidienē lielo ezeru rajonā. Ir 2005. gada beigas, laiks starp Ziemassvētkiem un Jauno gadu. Šķērsojam Somu līci ar mazo SeaCat, kas kursē līdz janvāra sākumam un ir krietni ātrāks par lielajiem prāmjiem. Mūsu kompānijā ir pieredzējis burātājs, kurš mierina, ka jūra šodien būs neparasti mierīga. Nez kādēļ tad Tallinā tik nemīlīgs vējelis.  Tieši brīdī, kad kopā ar vairākiem somu tūristiem esam kuģa alkohola veikaliņā, spēcīgs grūdiens sagāž plauktos visas pudeles. Kā var noprast, no aizvēja joslas nu esam izbraukuši jūrā. Ar katru brīdi šūpo aizvien nejaukāk. Daudzi vemj. Kuģa kapteinis mierina, ka kavēsimies kādu pusstundu, jo viļņu dēļ būs jāsamazina ātrums (t.i. ilgāk jāuzkavējas jūrā). Vienīgais, ko spēju darīt, ir skaitīt, pie kura viļņa parasti iestājas rezonanse un kuģītis uzlido gaisā, pēcāk triekdamies iekšā nākamajā vilnī.
Tomēr, izkāpjot Somu krastā, pārņem milzīgs miers. Jo dziļāk iekšzemē braucam, jo maigākas kļūst krāsas, klusāks top vējš un baltāki kļūst koki. Sajūta tāda, ka jau krēslo, lai gan ir pats dienas vidus. Nav jau arī tālu līdz polārajam lokam, kur saule šajā gadalaikā vispār neuzlec.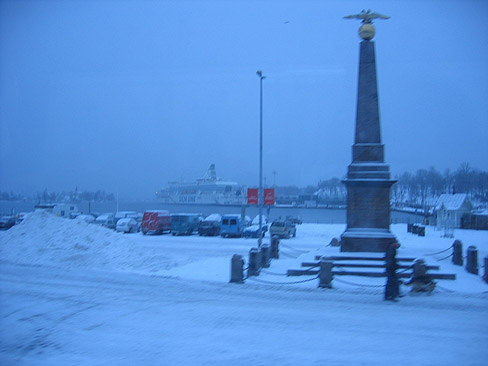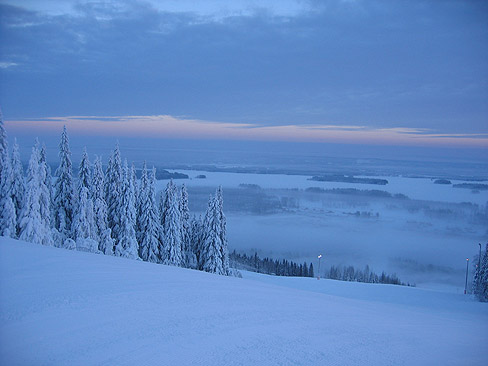 Tahko. Ārā ap -25. Tas laikam attur šurp sabraukušos slēpotājus, jo uz kalna izskatās tīri vientulīgi. Nobrauciena laikā nedaudz kož vaigos. Toties skaisti. Skatieties bildes var izbaudīt, kā ik stundu mainās krāsas, gaismas. Izbaudiet Ziemeļus!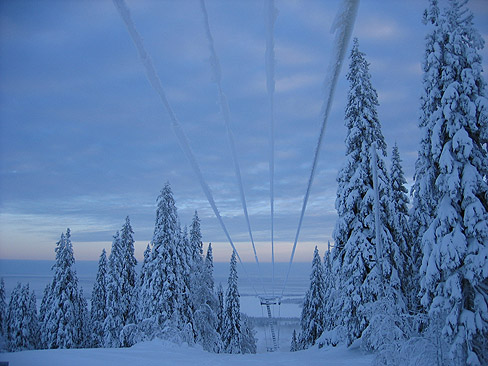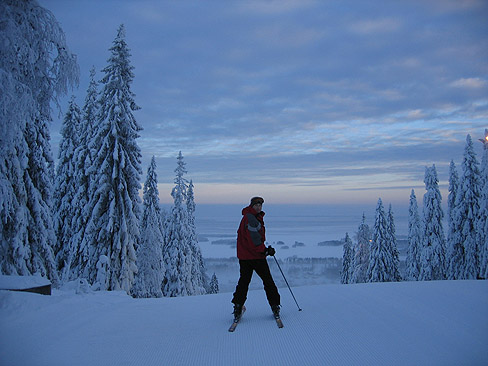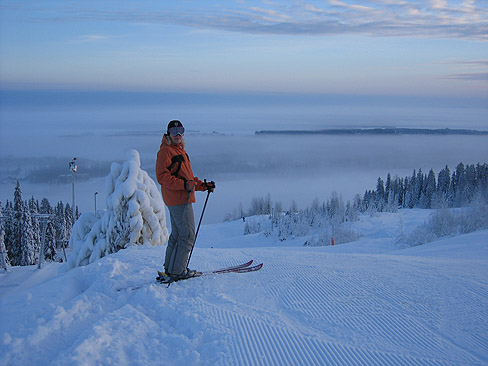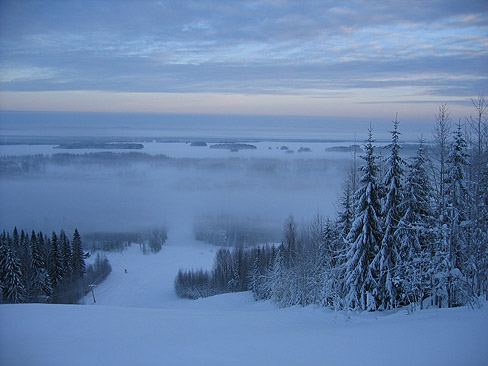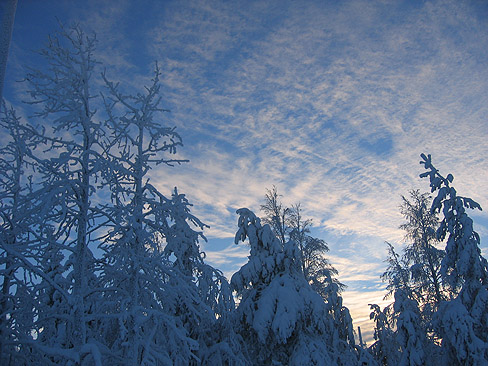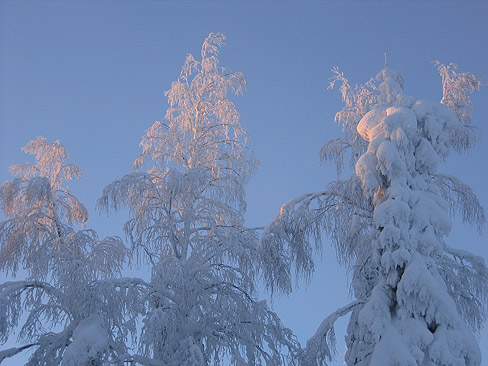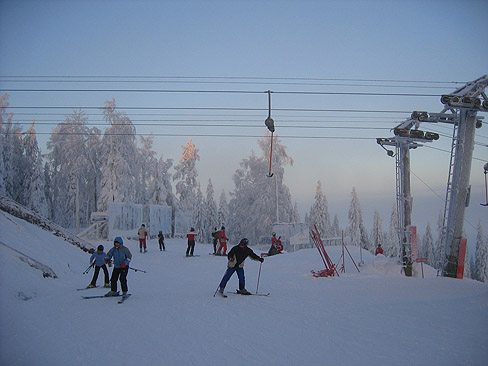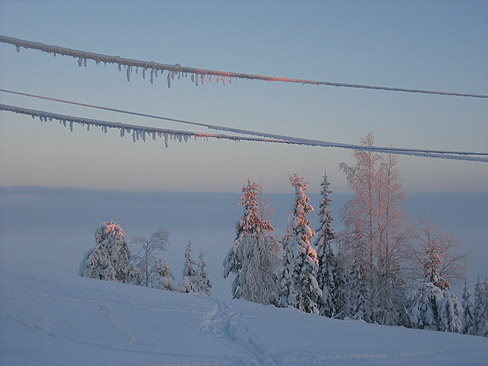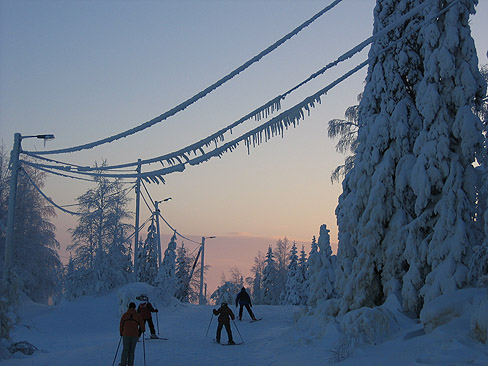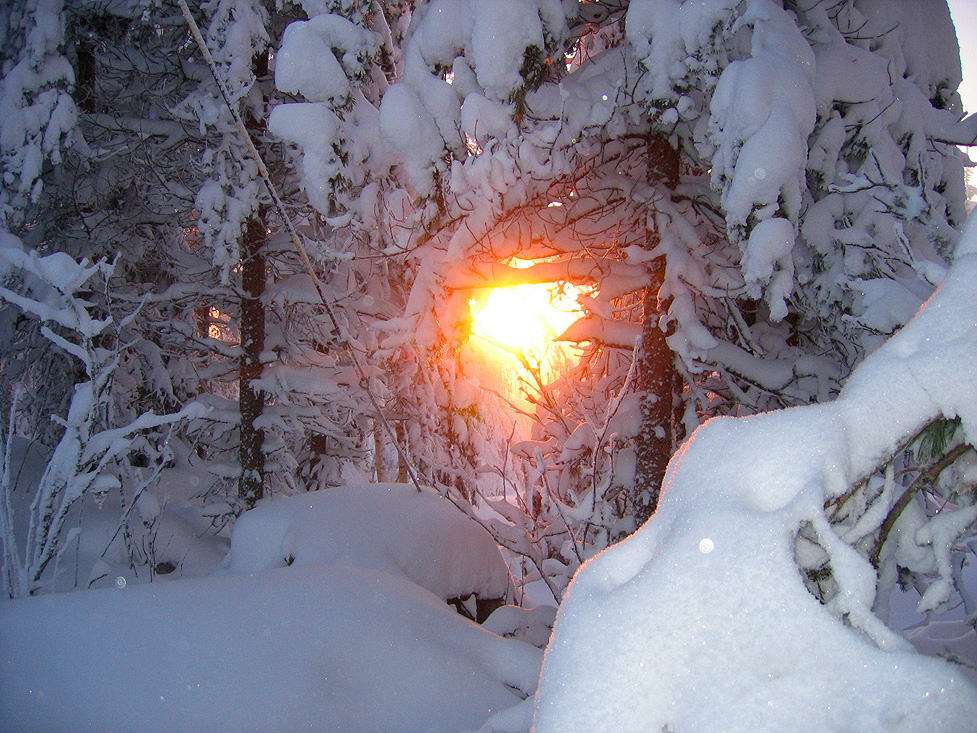 Pret vakaru viss ietinas miglā – gaisā sāk mirdzēt lēni krītoši ledus kristāliņi. Nu ir īstais laiks doties mežos un izpētīt distanču trasītes. Dažas pat ir apgaismotas, dažas toties sniedz patiesu izaicinājumu, polārajā naktī traucoties no kalna un cenšoties noturēties sagatavotajās sliedēs. Apkārt valda pilnīgs klusums, esam savus 8 km no centra. Lāču laikam te nav.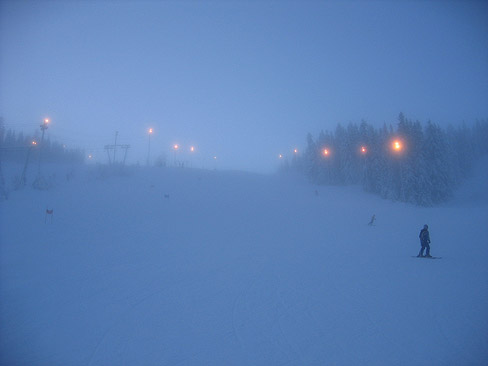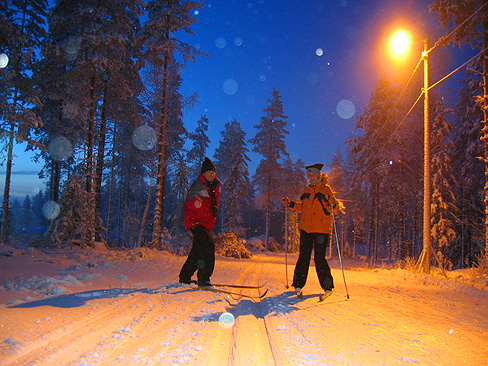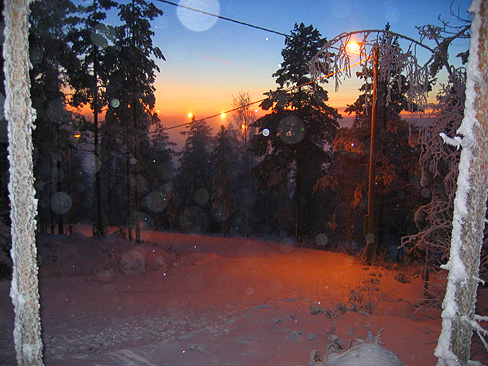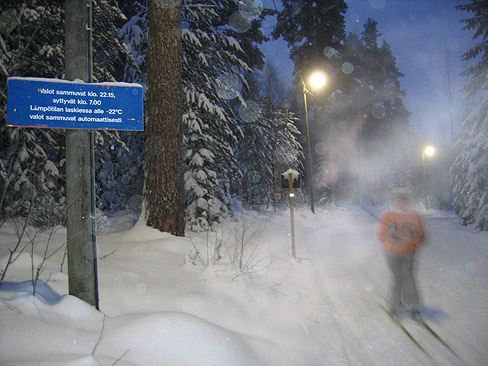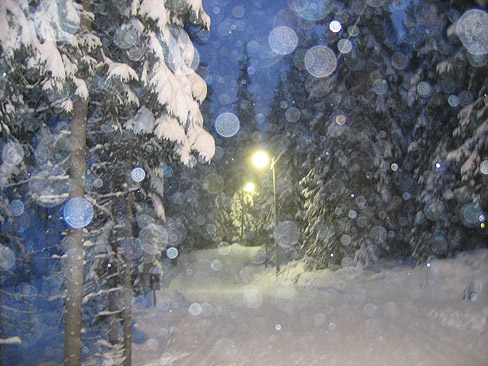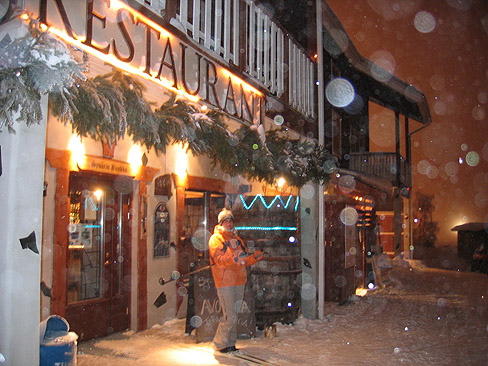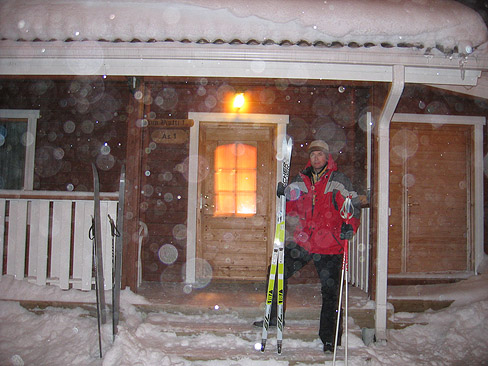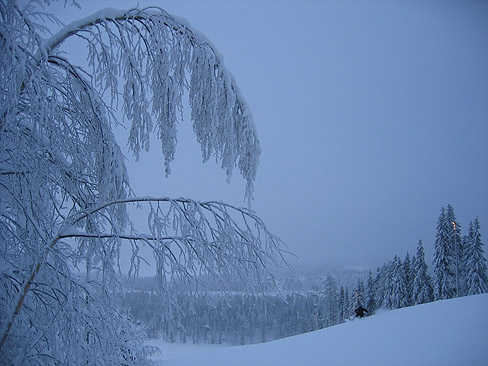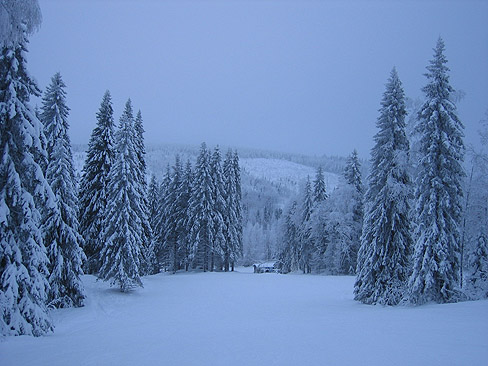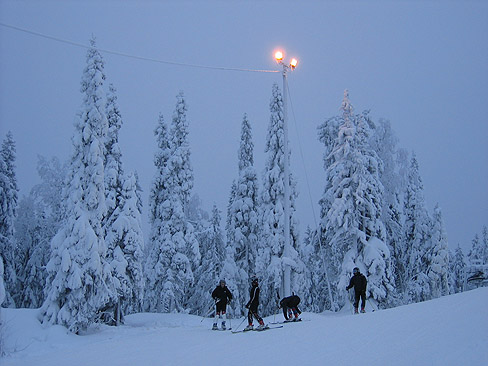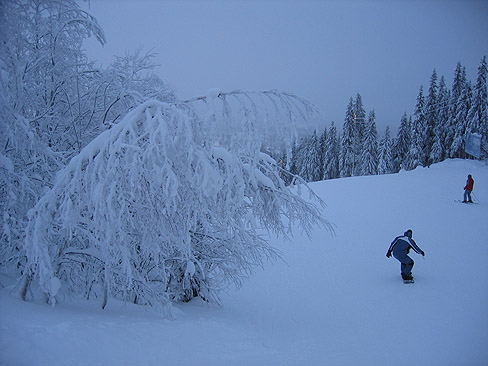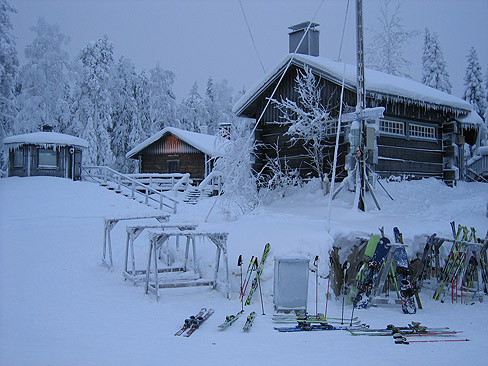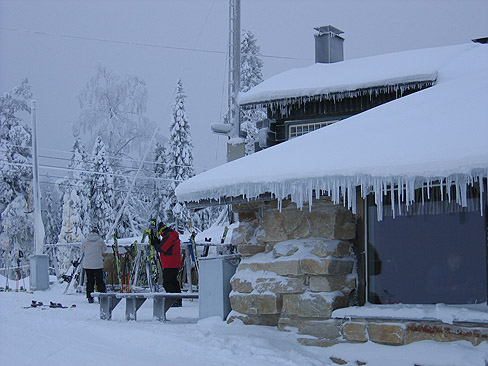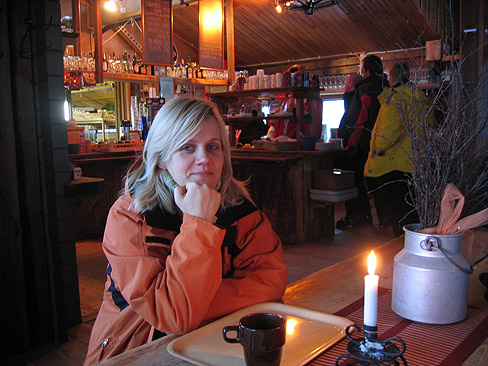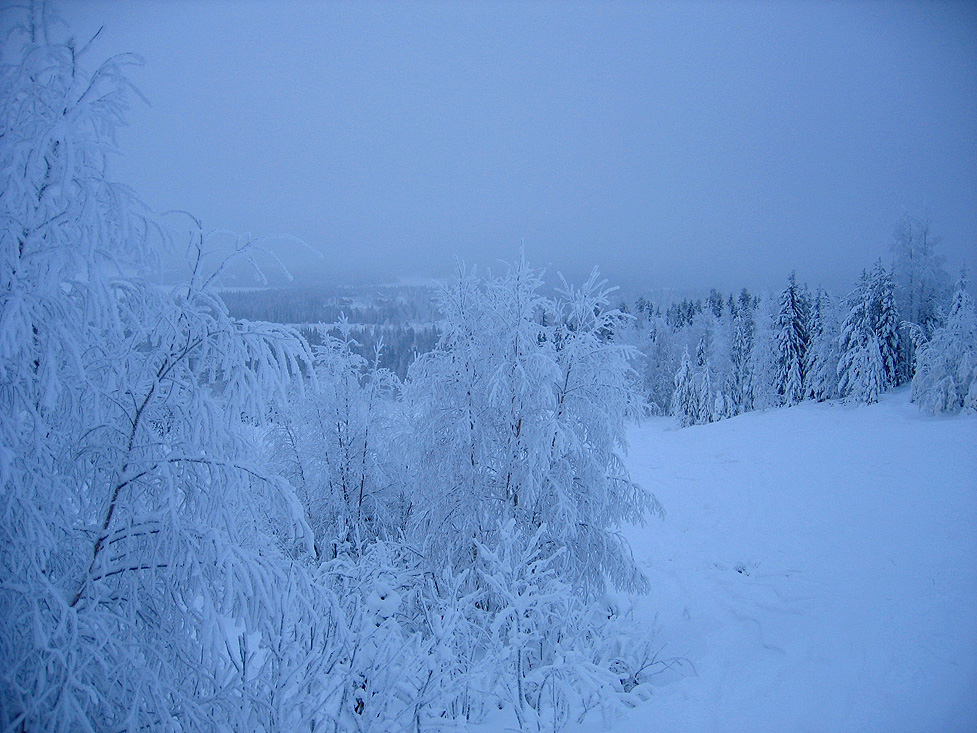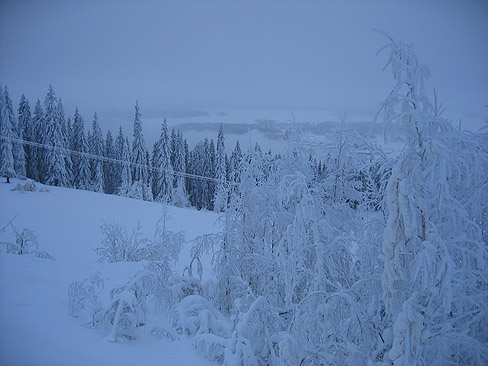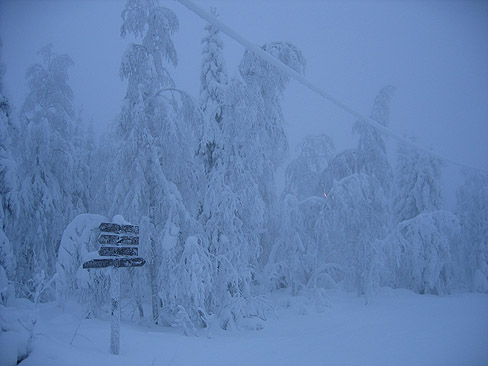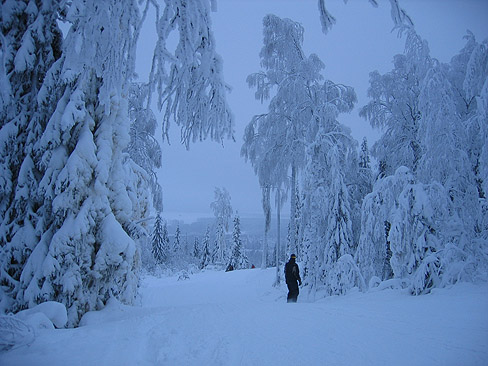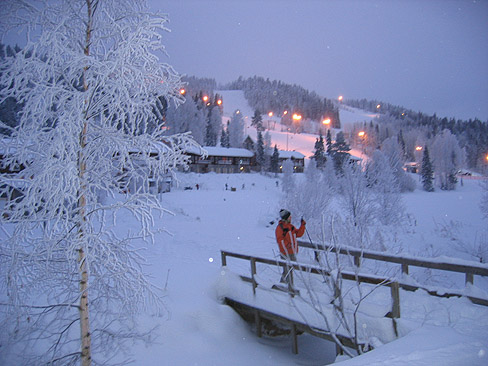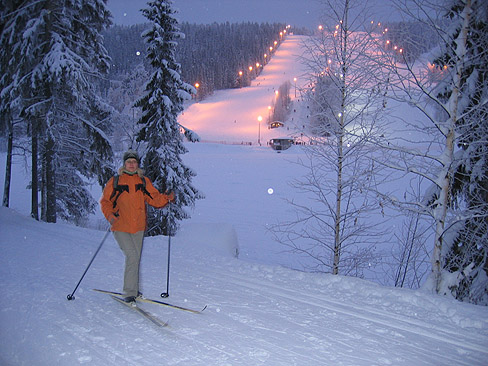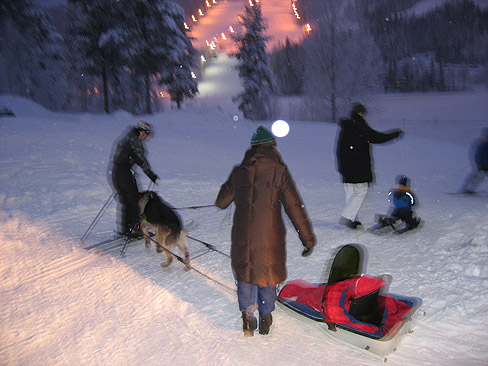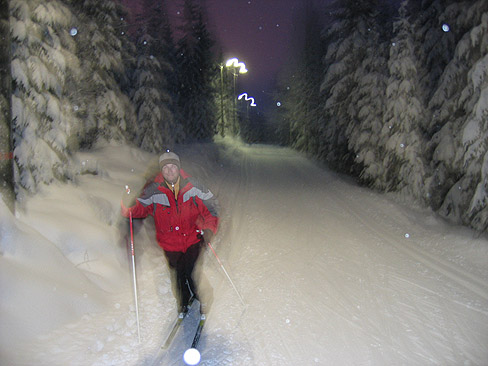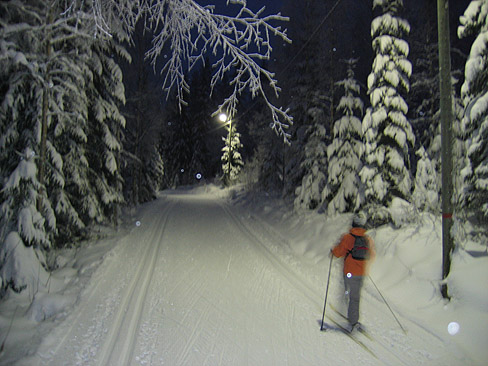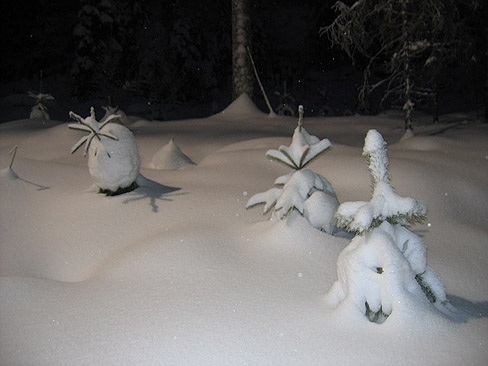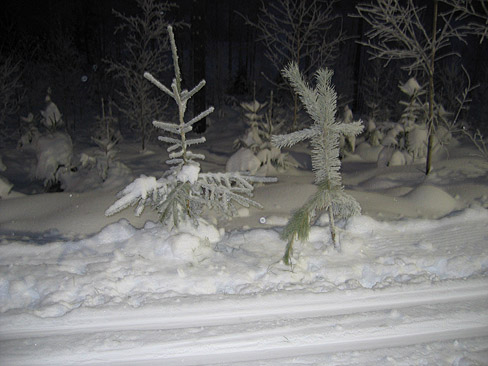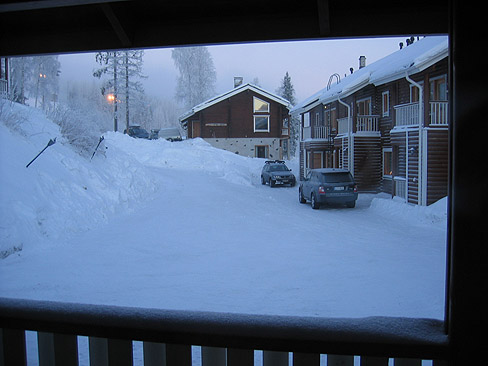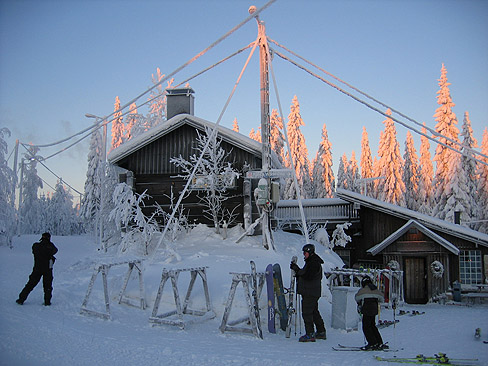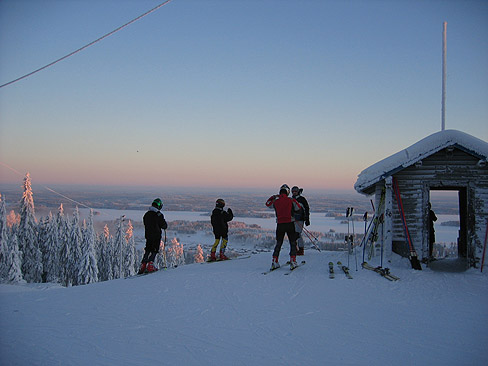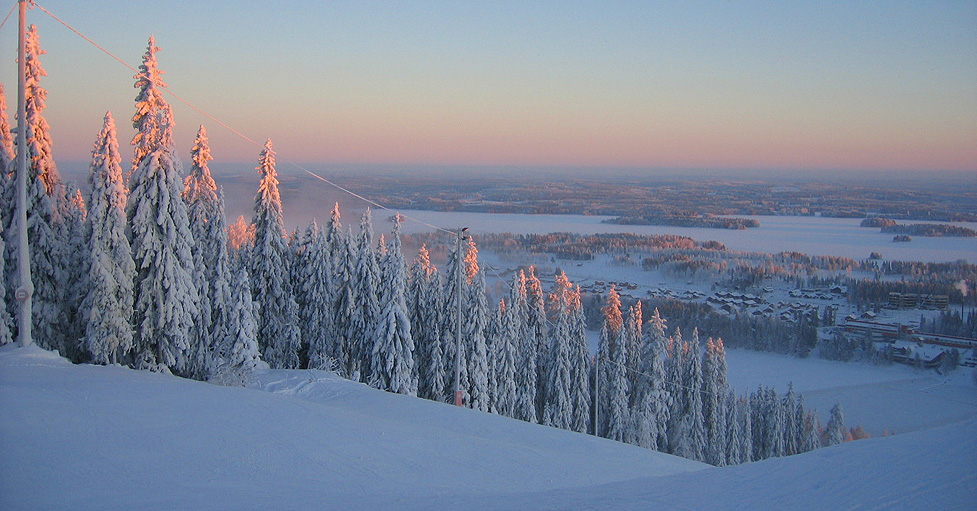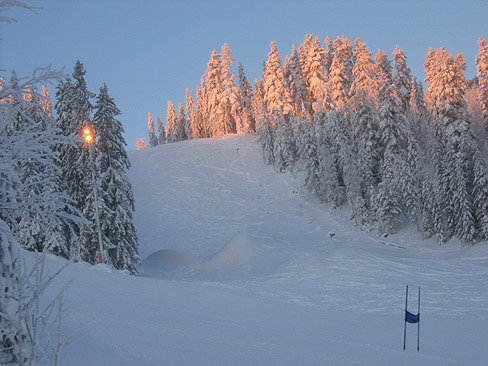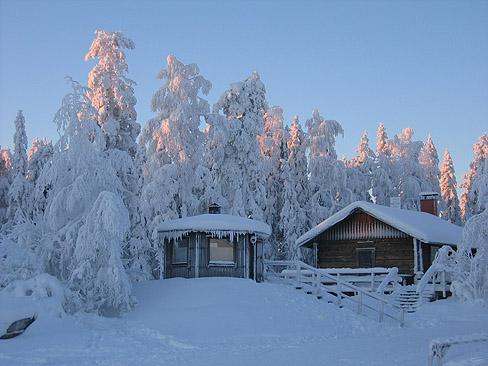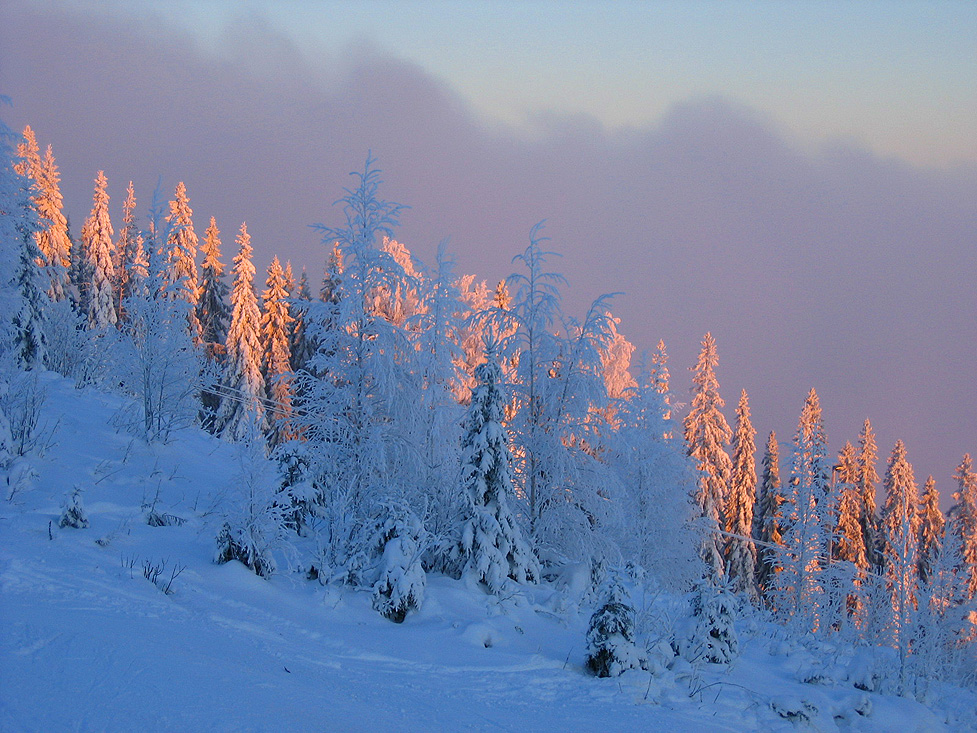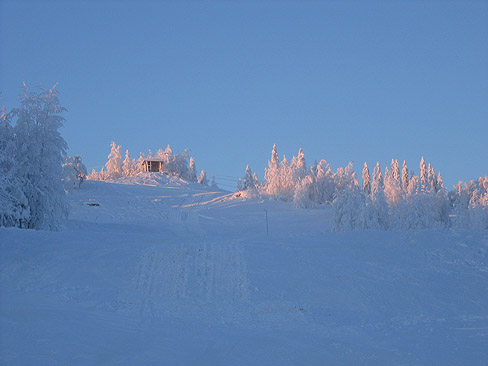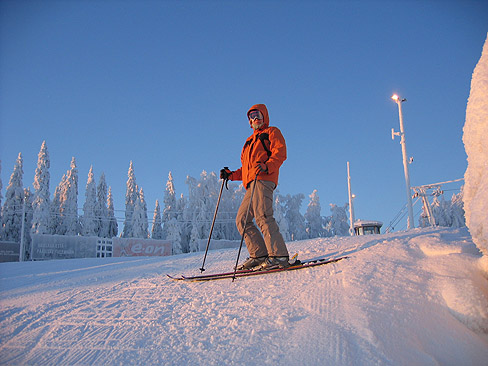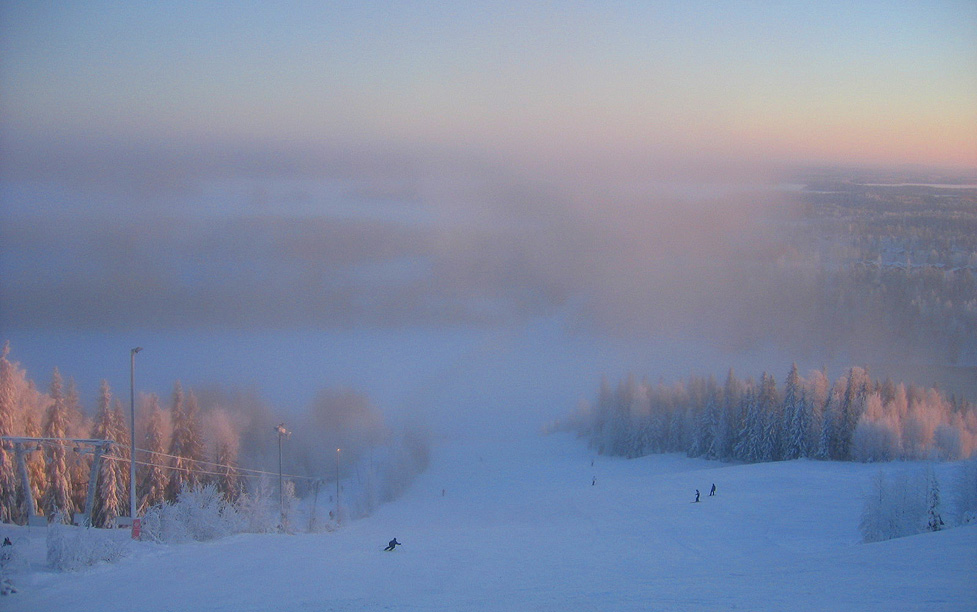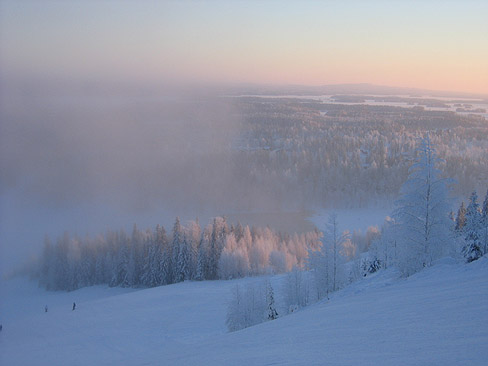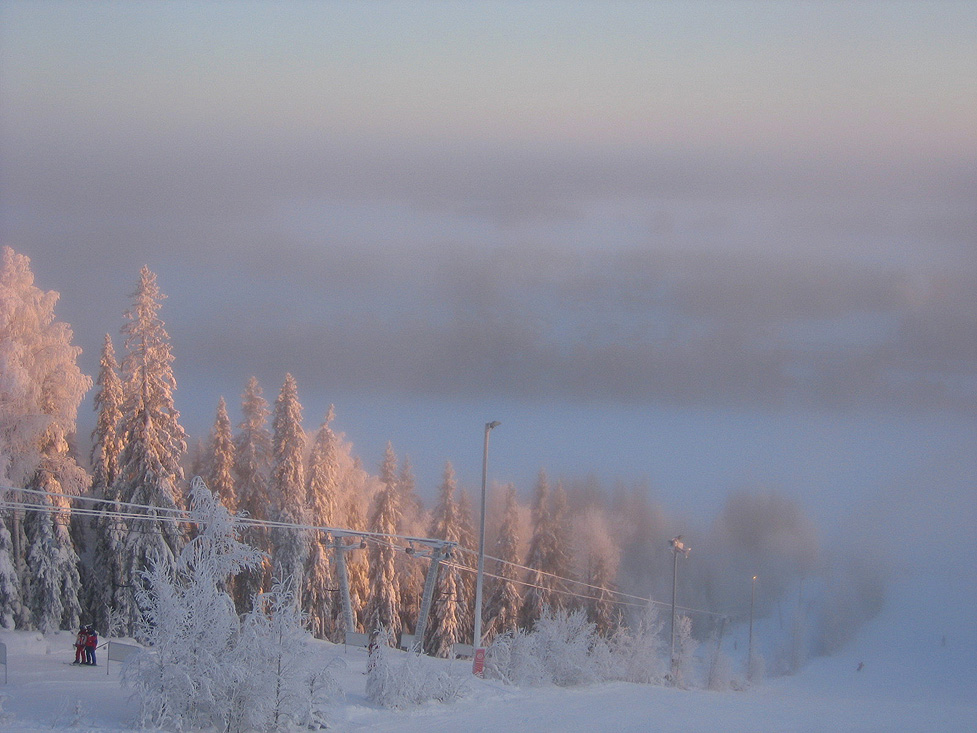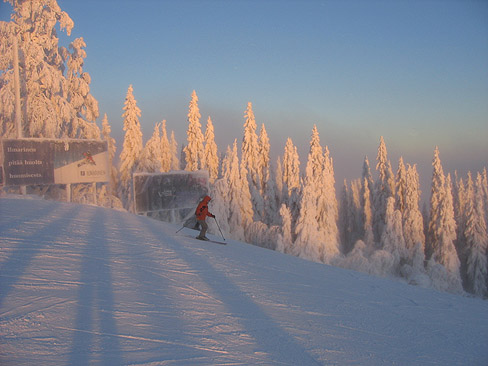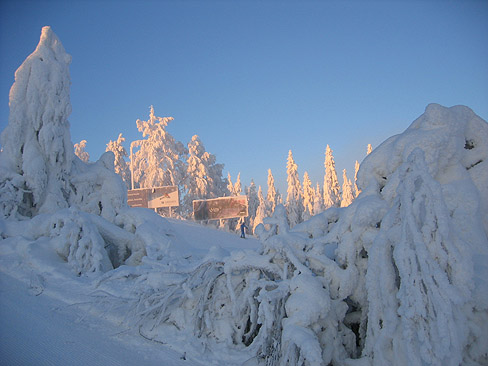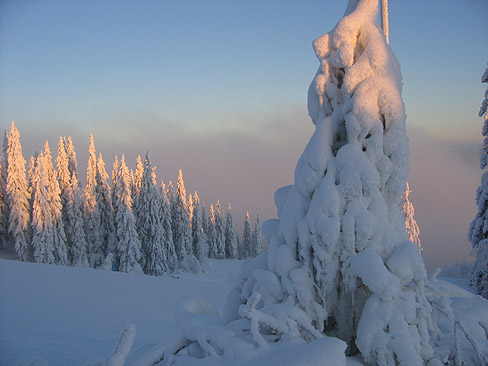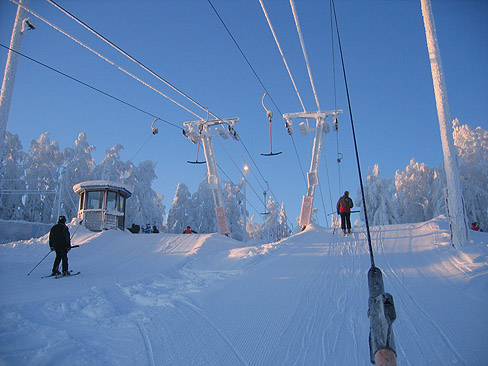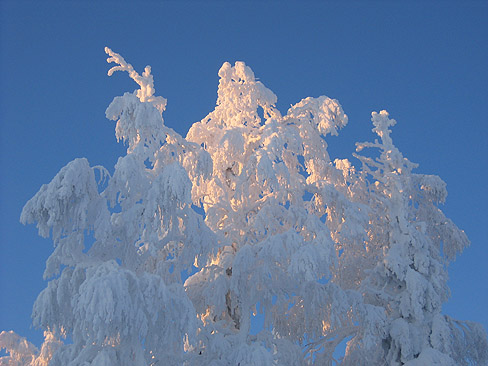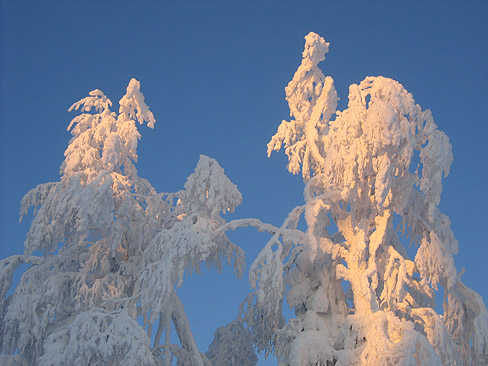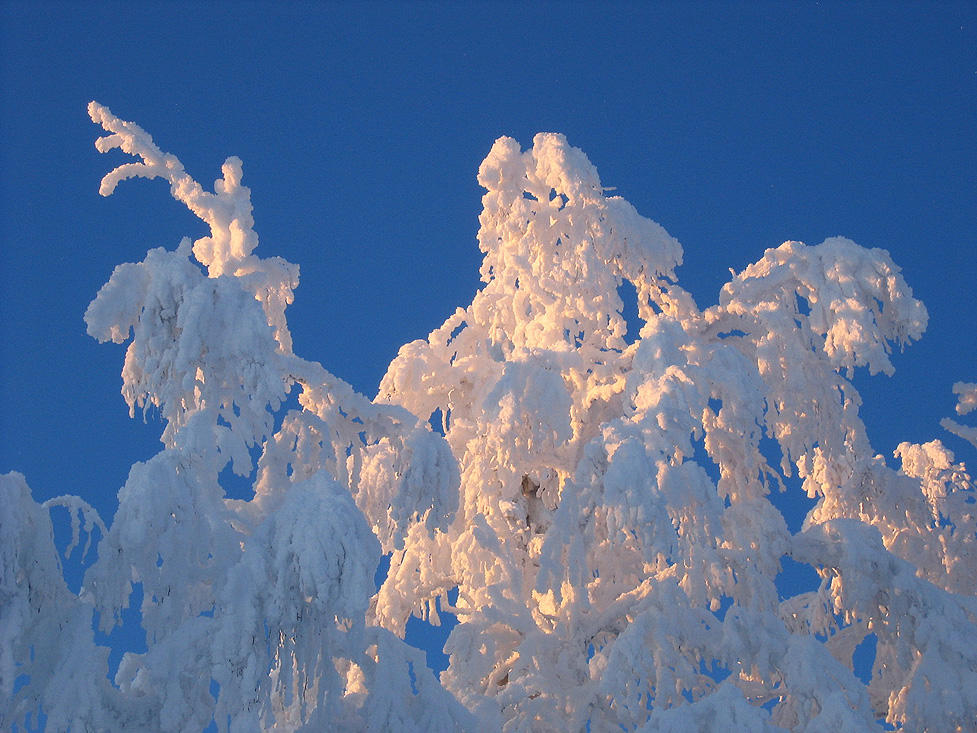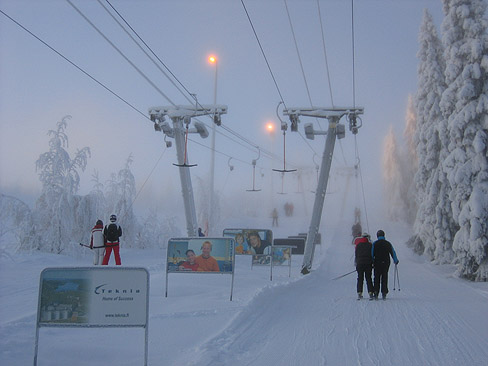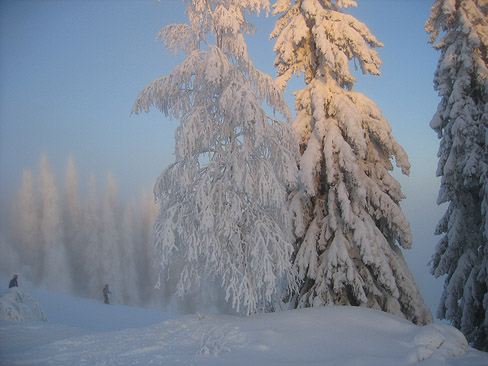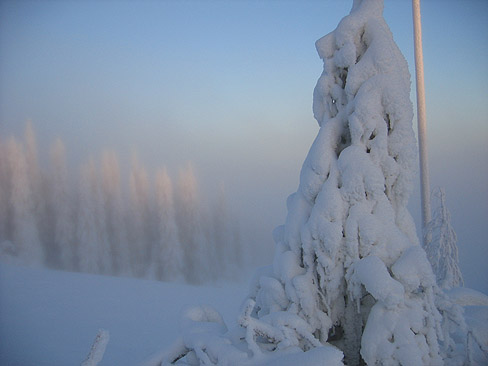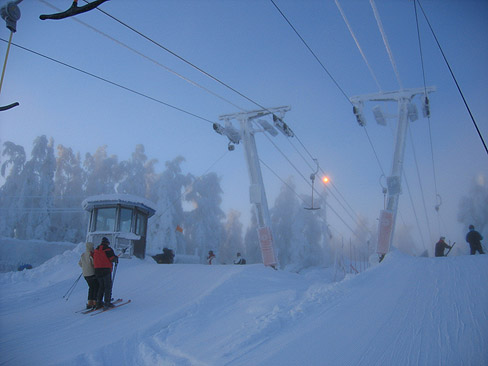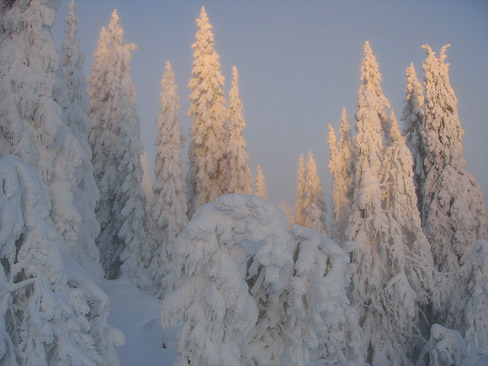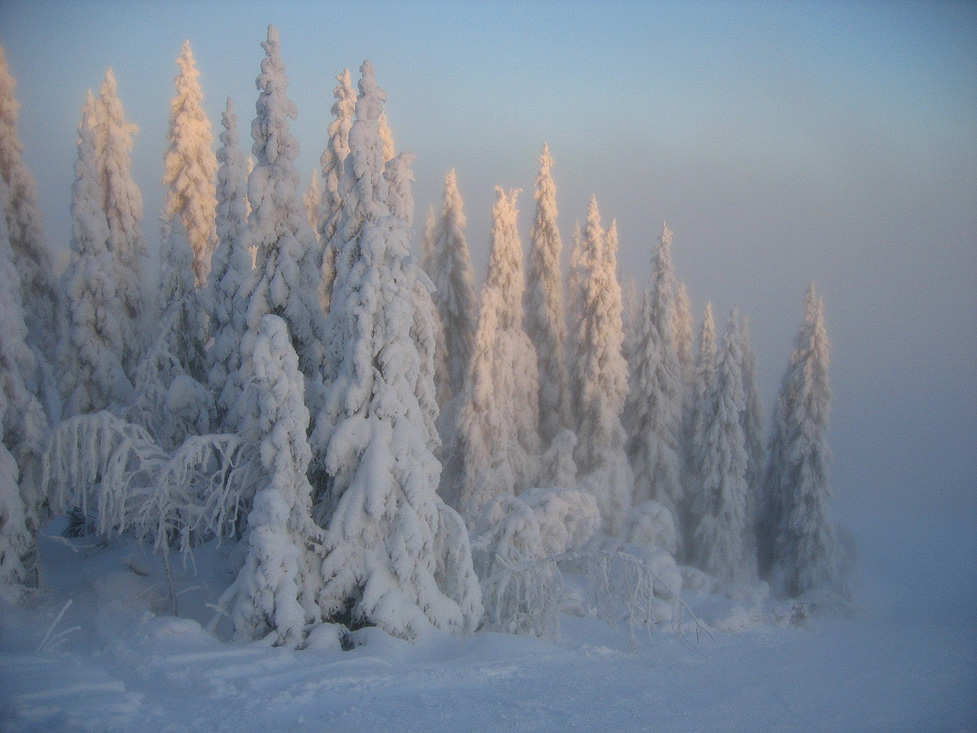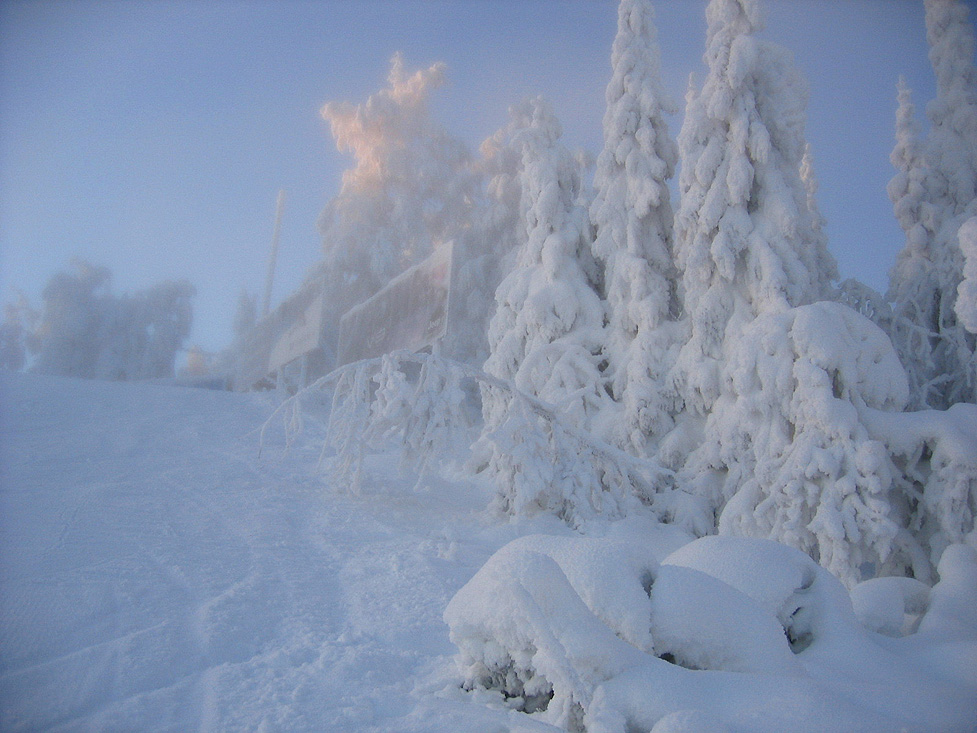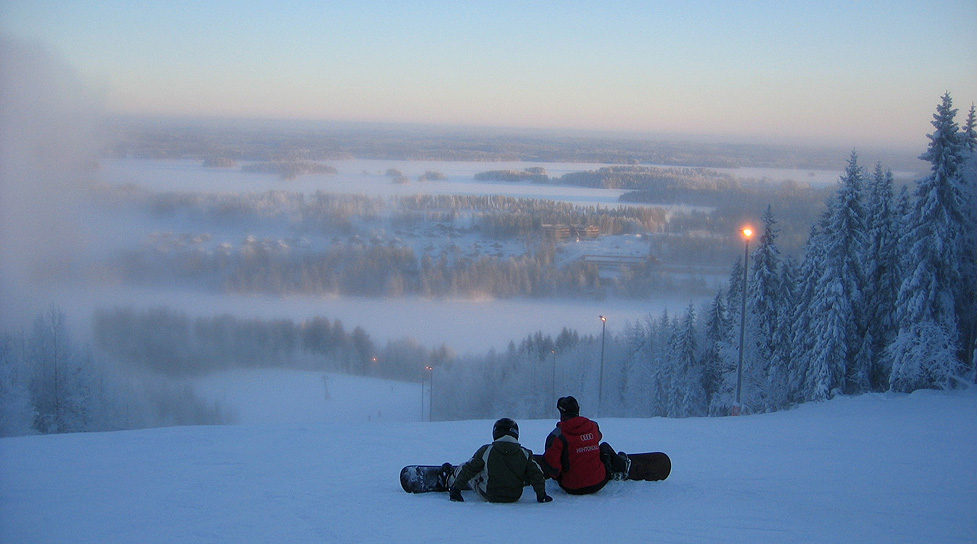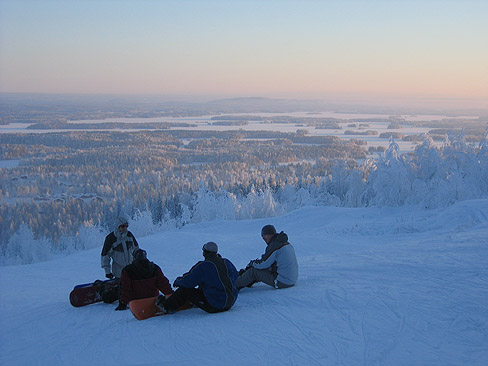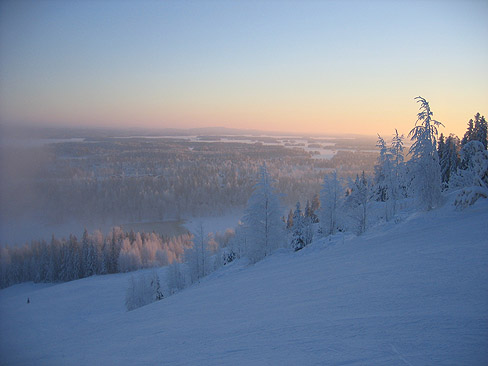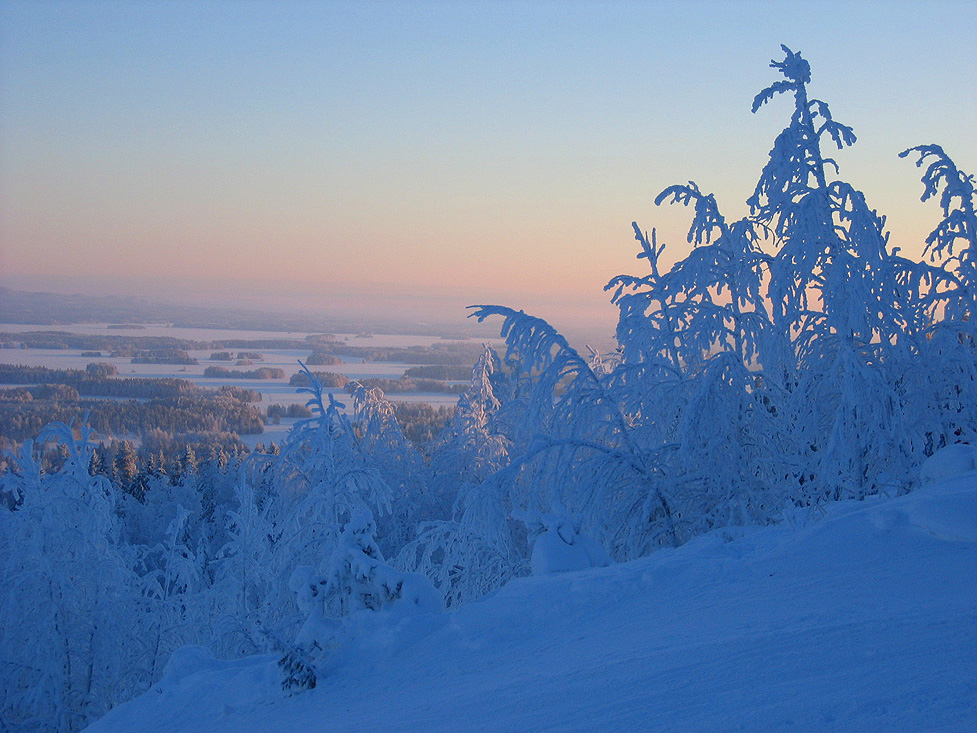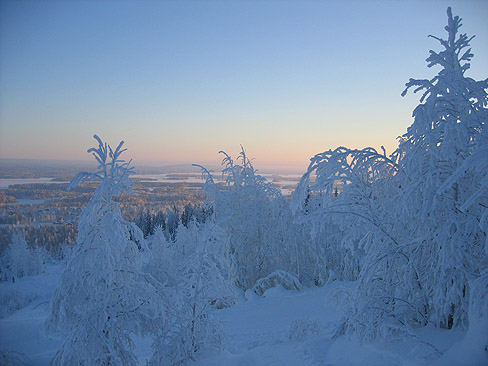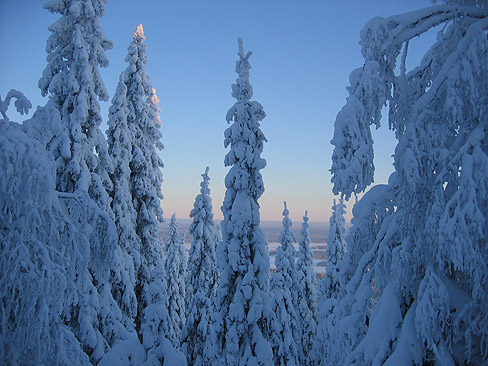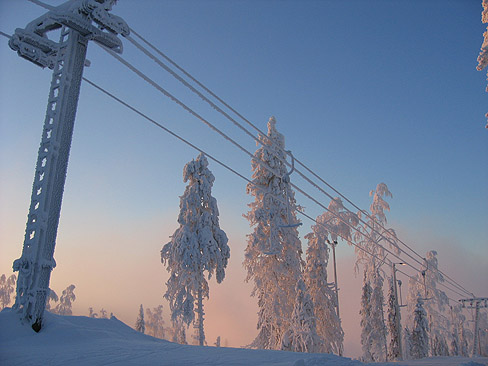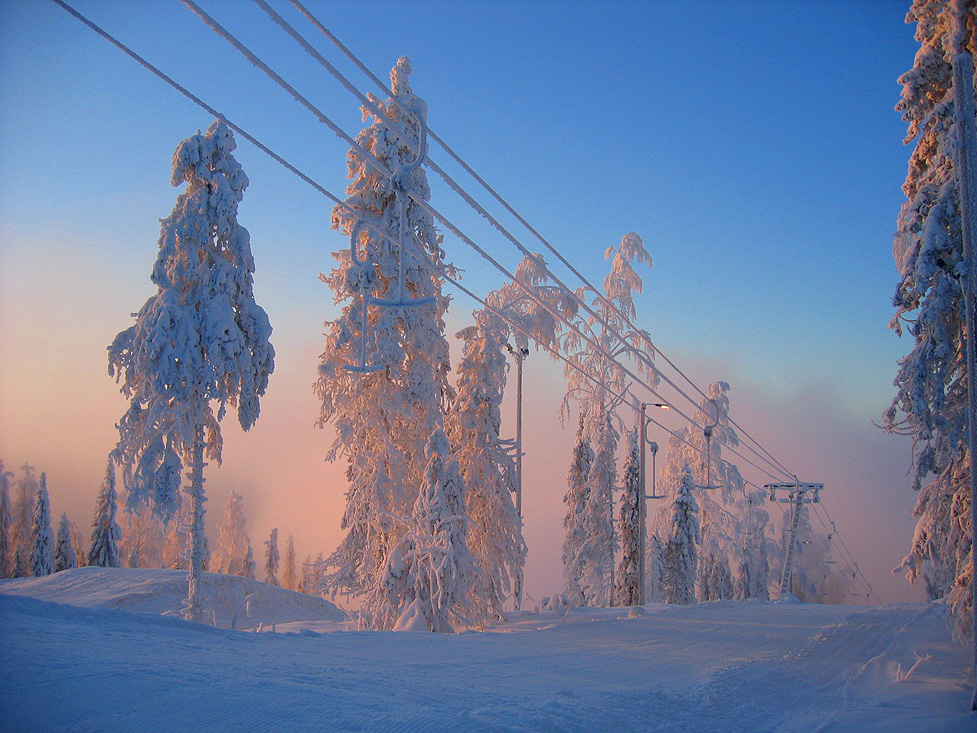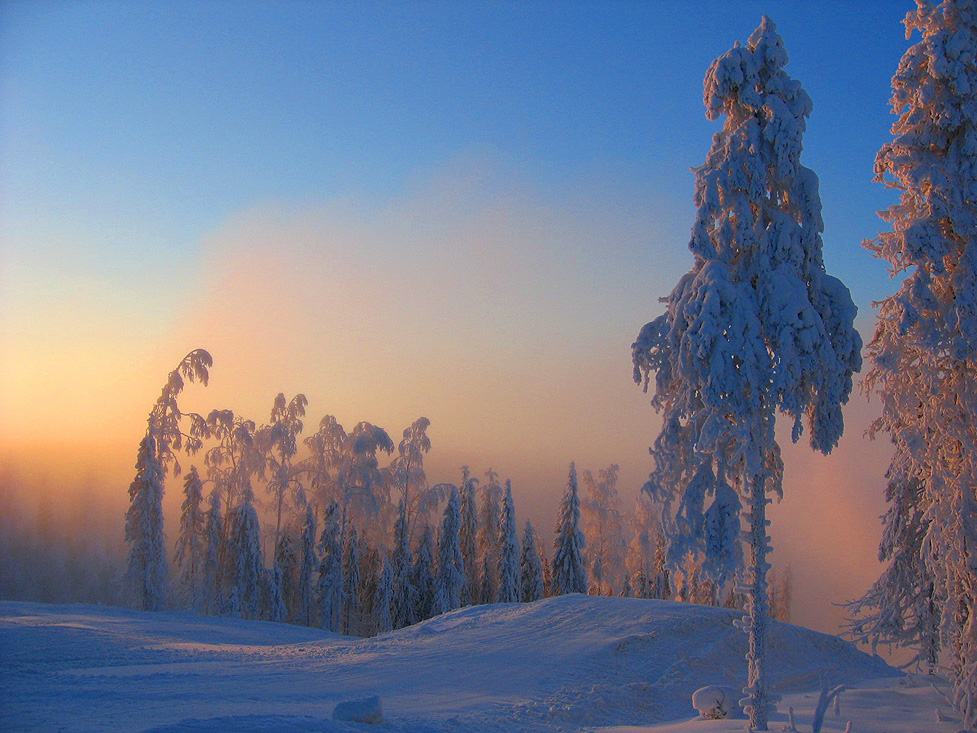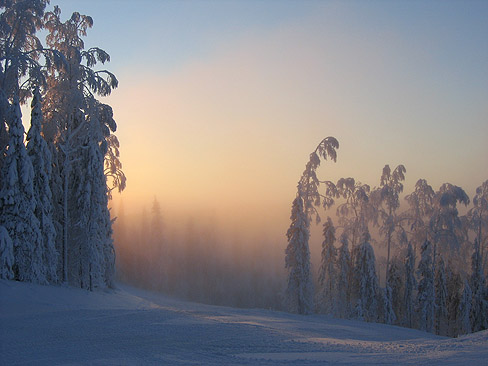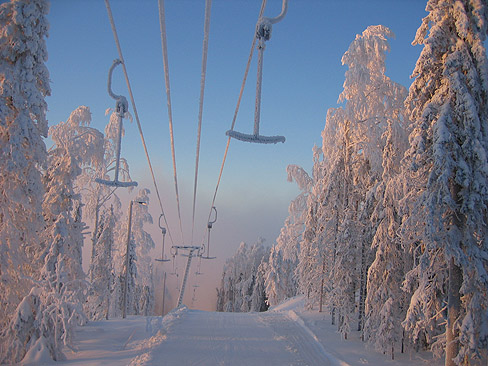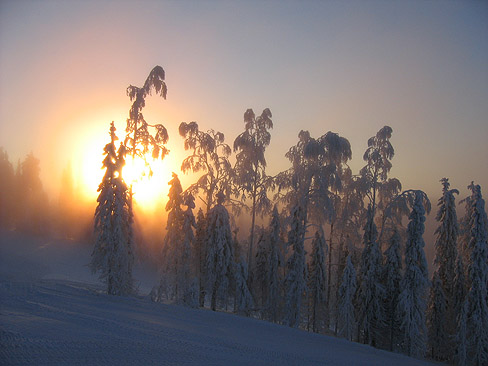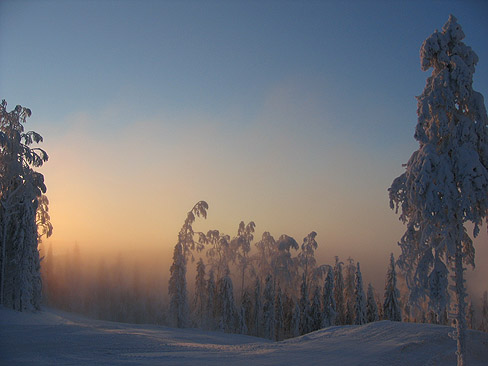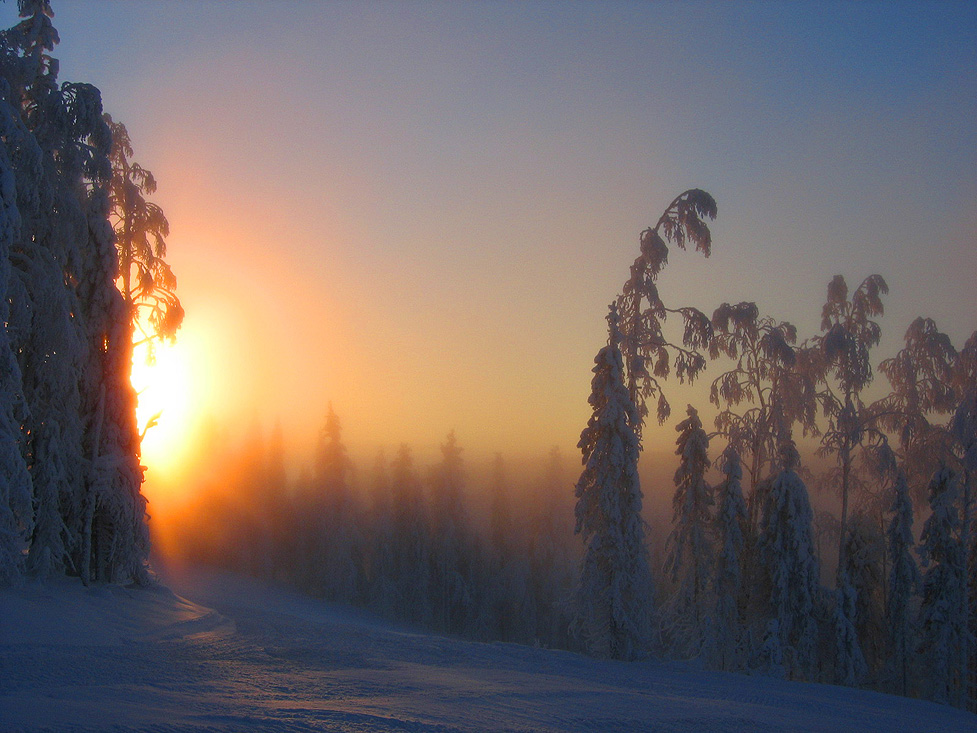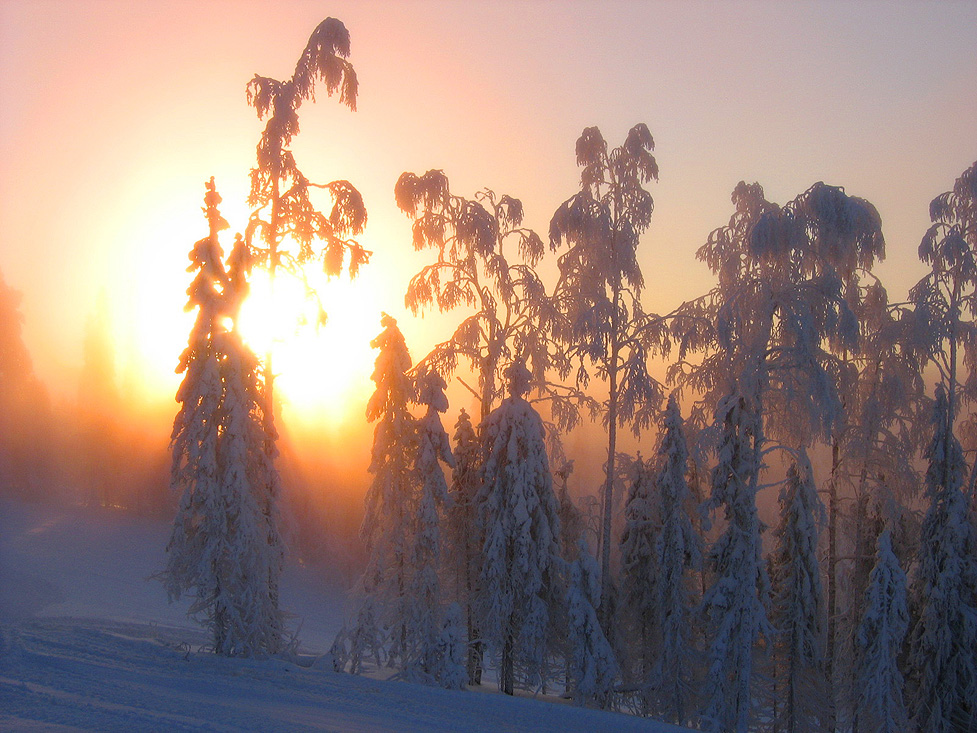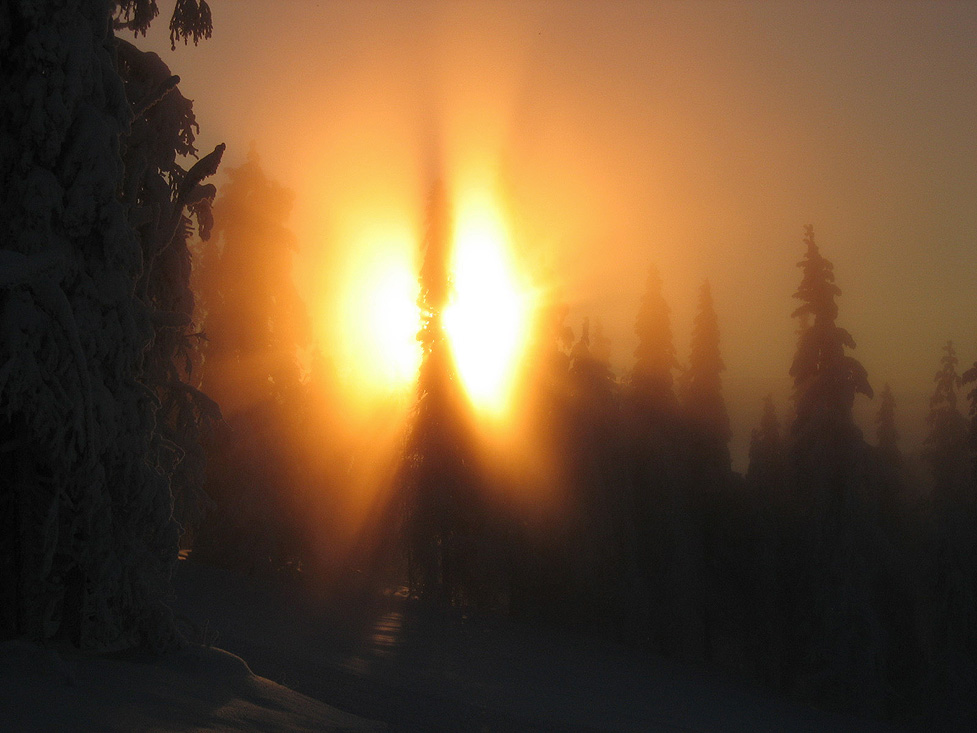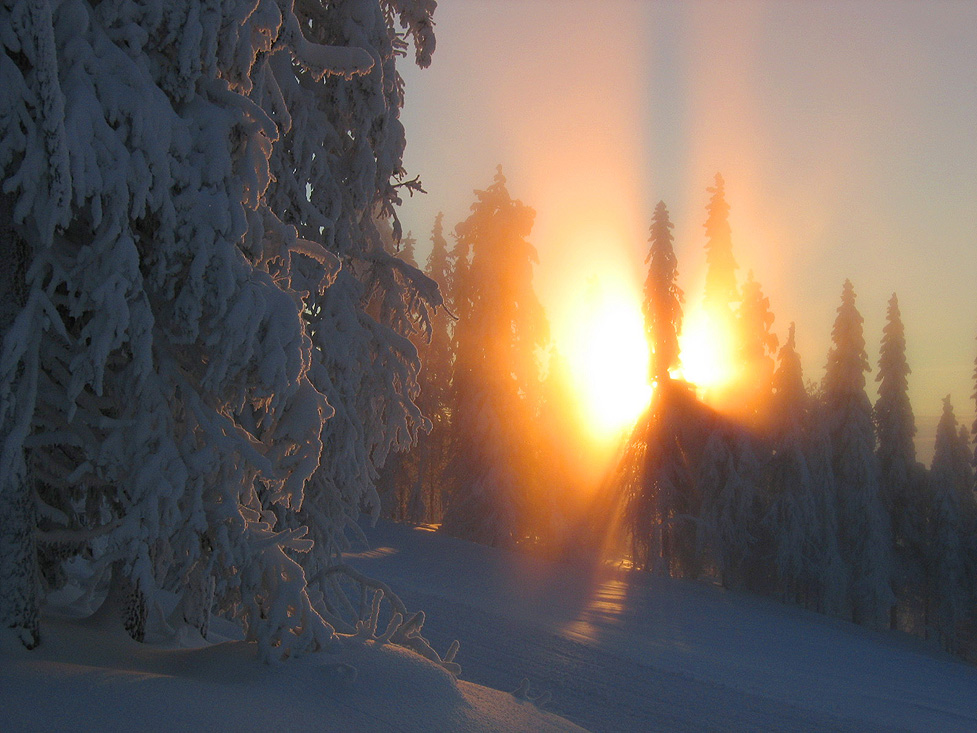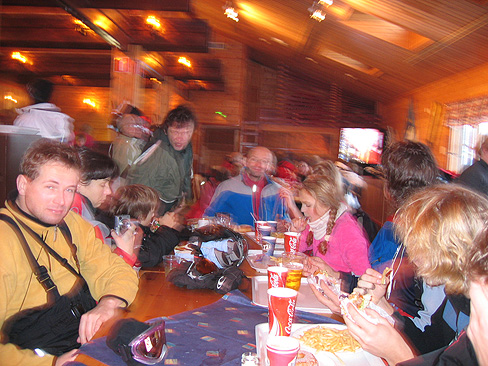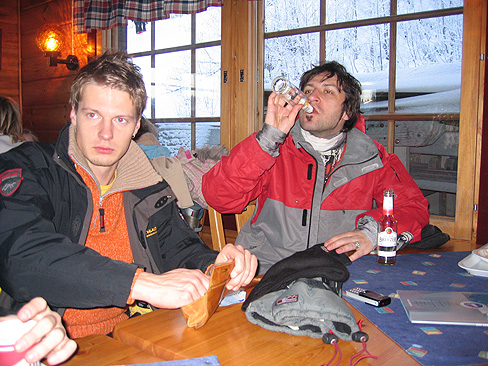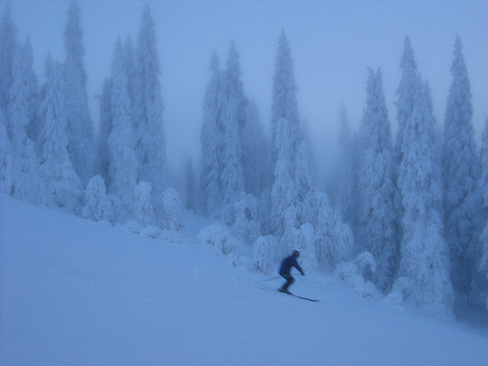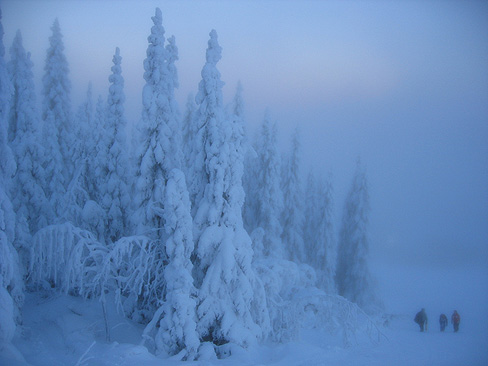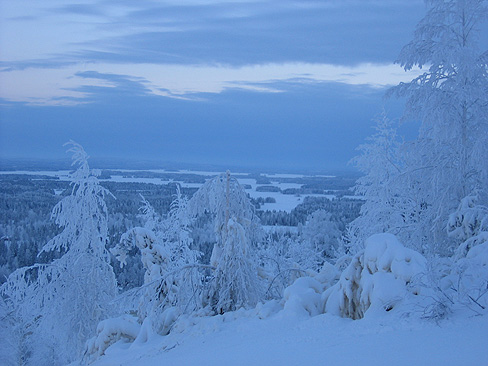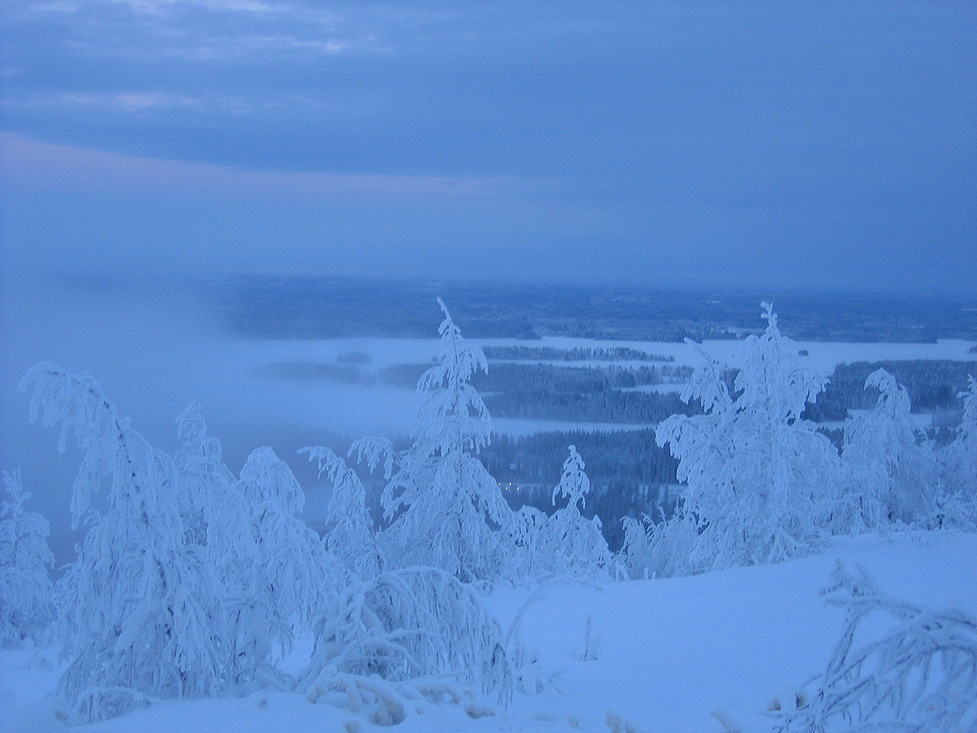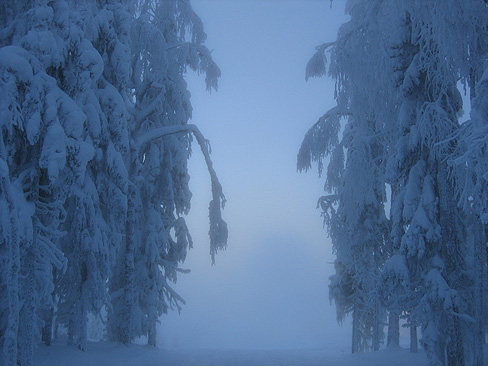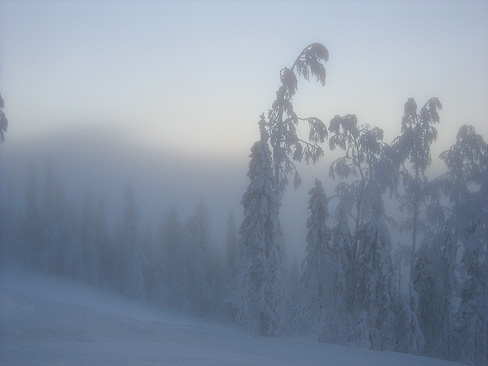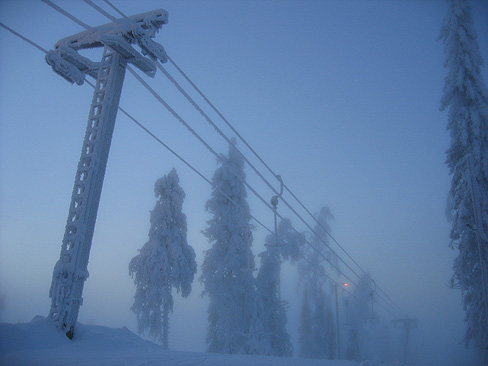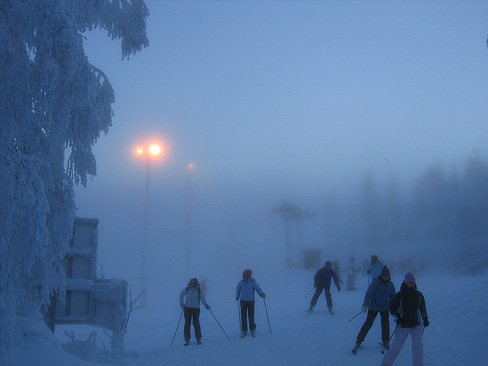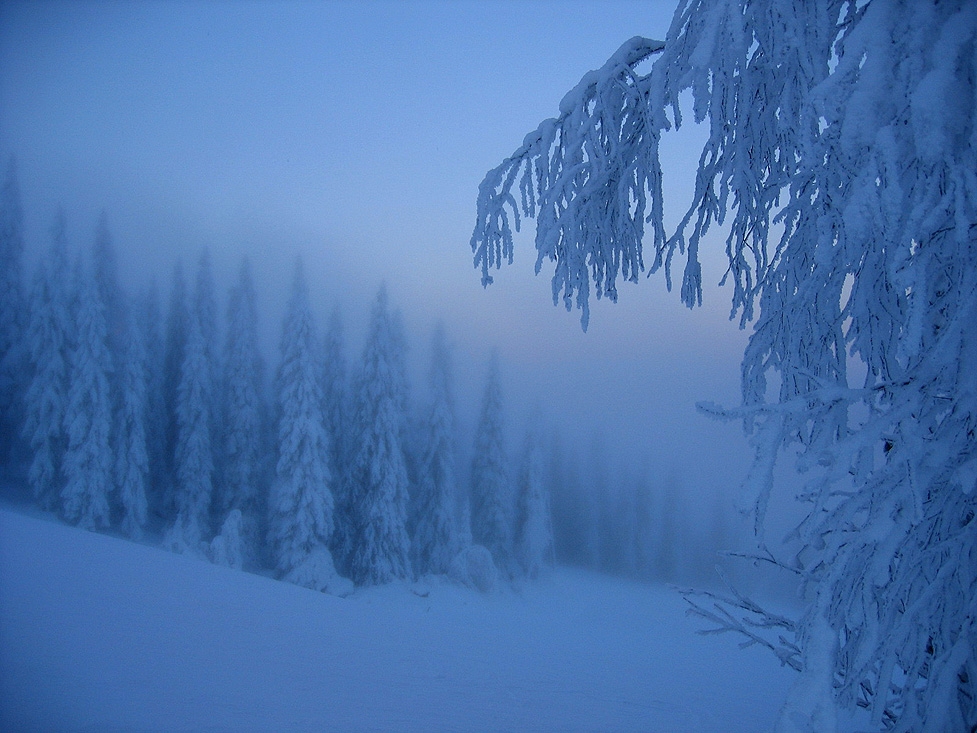 Kā tumsa klāt, tā atkal distancē. Šodien esam iecerējuši sasniegt uz kalna kores uzbūvēto kotu – tūristu apmetni ar pavardu un malku. Līdz kotai kalnā vijas melnā trasīte (tas pēc distančnieku klasifikācijas ir līkumots ceļš visu laiku pret kalnu), bet lejā ar loku var nobraukt pa sarkano.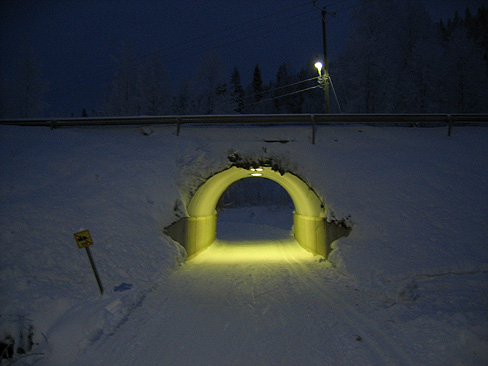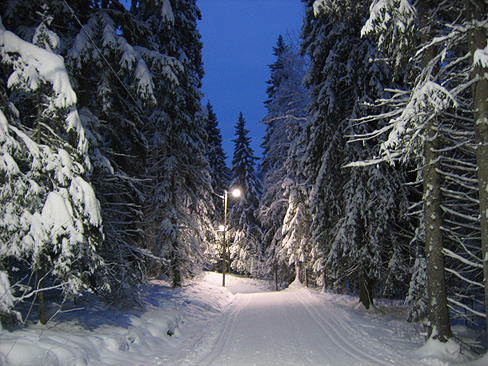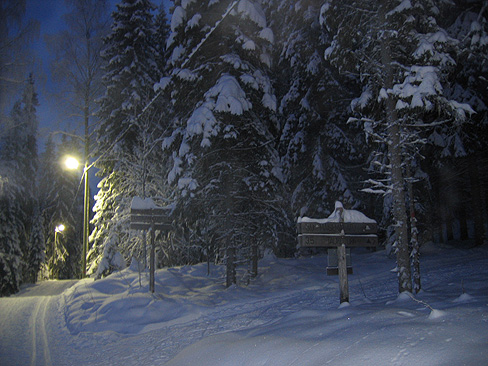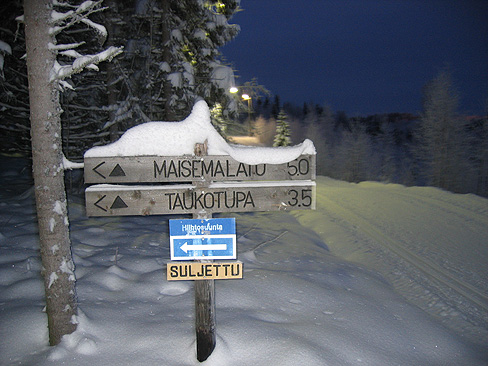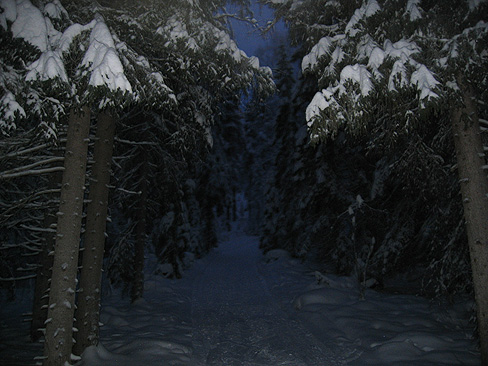 Uz augšu iet tīri viegli – kādus 2 km nākas kāpt skujiņā. Bet kur tālāk? Kartē iezīmētais lēzenais (sarkanais) nobrauciens vēl nav ietaisīts. Divas iespējas – nakšņot šeit jeb šļūkt pilnīgā tumsā lejā pa to pašu melno trasi. Nakšņot? Un ja nu tomēr lācs? Jāšļūc! Ar kalnu slēpēm jau būtu nekas, bet ja pie kājām šie trauslie sērkociņi.. Taču kopumā iet labi, ātrumiņš labais, vienīgi daži kukuržņi pasit uz sānu slēpi un tad gan ir ķeza.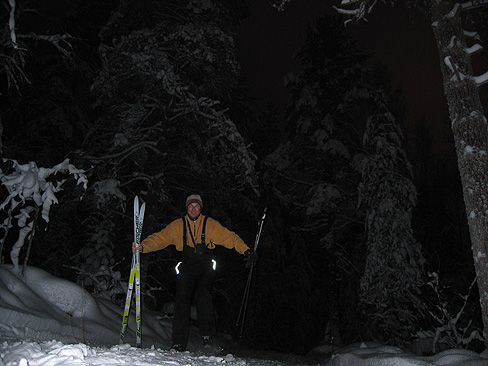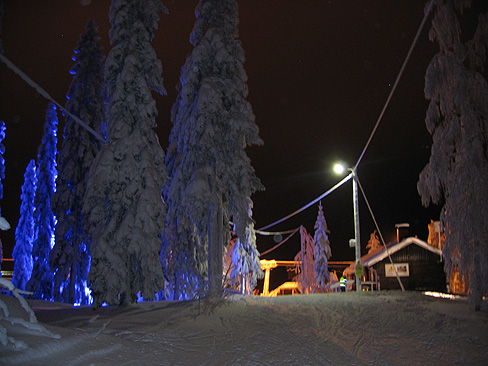 Toties nakts slalomam gan nav ne vainas – kalns izgaismots labāk, kā blāvajā dienas gaismā!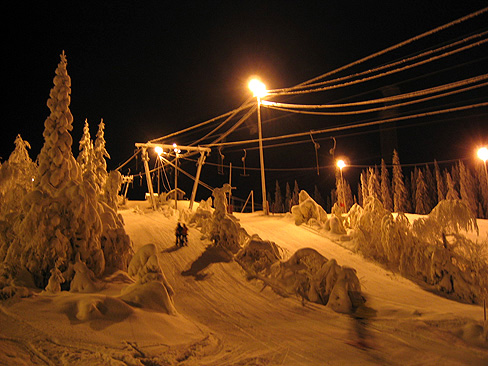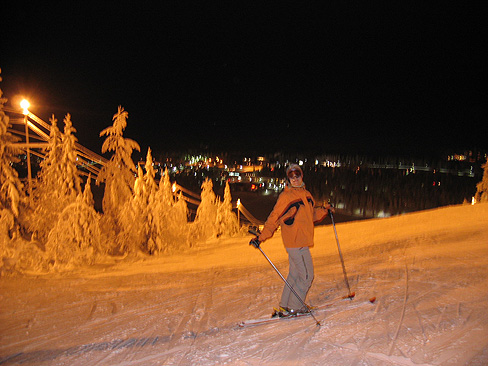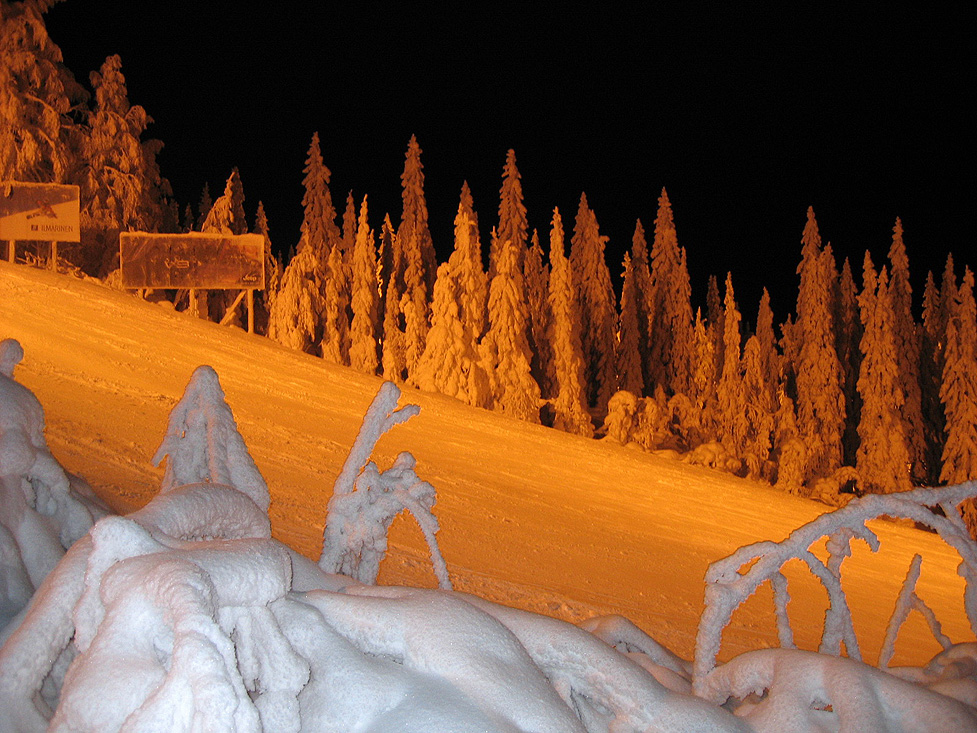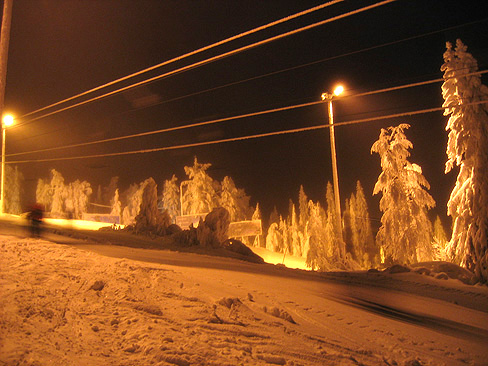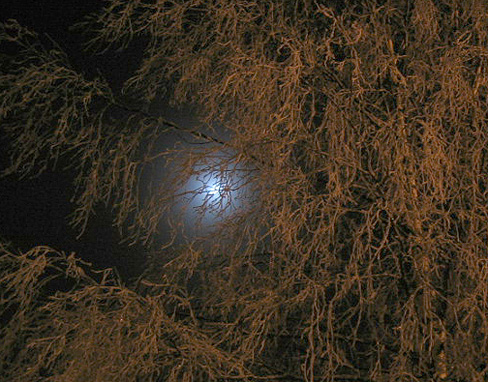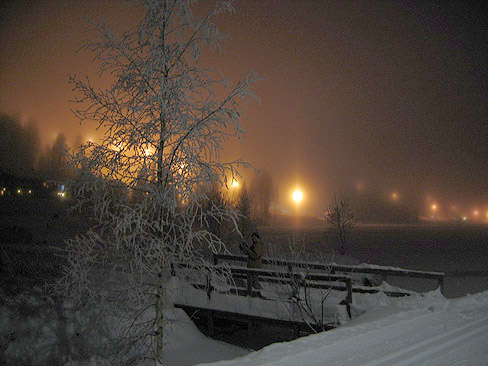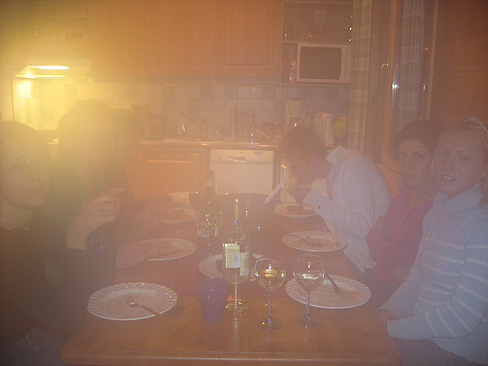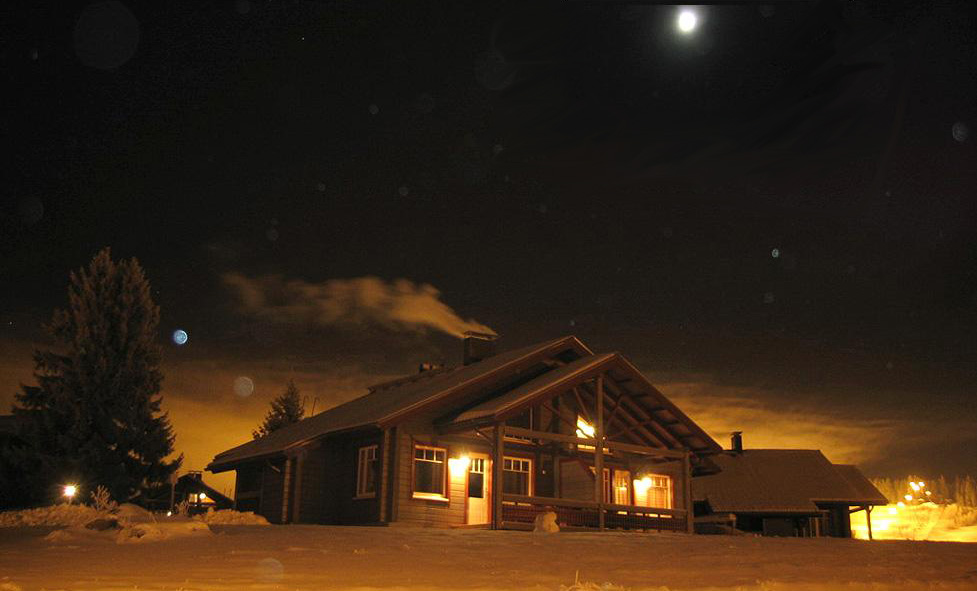 Jā, būs laikam jābrauc atkal uz Ziemeļiem.
Related posts: