Zermatt: alpine skiing in shadow of Matterhorn
Zermatt – Šveices Alpu pērle. Nē, labāk sacīsim – Šveices kolekcijas pulkstenis. Pulksteņi te ir it visur. Mazas piparbodītes skatlogā var ieraudzīt pārdesmit eksemplāros ražotu pulksteni par nieka 250 000 EUR (pie mums tāds skatlogs jau sen būtu izsists un pulkstenis aizsnovojis tālē zilajā).
Bet pāri visam – Materhorns. Materhorns te ir it visur – tas redzams no katras trases, tas ir uz katras brošūras un skatu kartiņas, katrā reklāmā, katrā nosaukumā.
Un vēl – Zermatt lepojas ar savu kristāltīro gaisu! Automašīnas ielejā iebrauc nevis pašas, bet gan sakrautas uz dzelzceļa platformām. Un arī tas tiek darīts vienīgi tāpēc, lai braucēji tunelī nesaķertu iesnas. Liela jēga no atvestā auto te nav, jo Zermatt pievārtē tas vienalga ir jāatstāj un visa iedzīve jāpārkrāmē uz bagāžas ratiņiem. Ir jau, protams, arī tādi snobi, kas pasūta elektromobili vai zirgu taksi.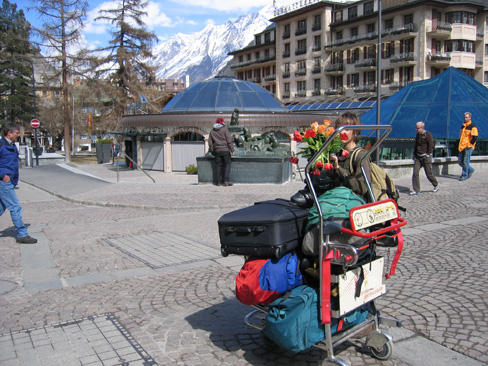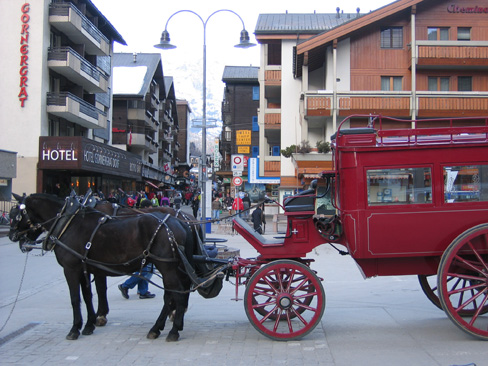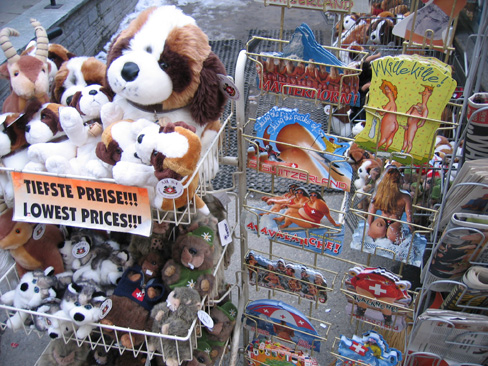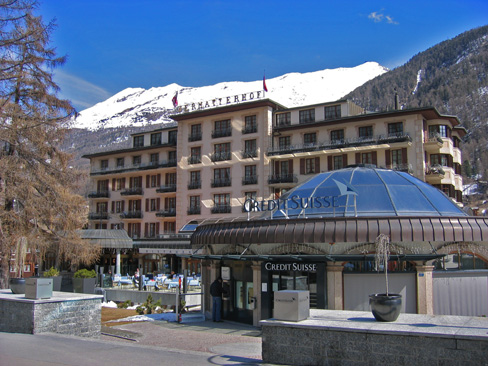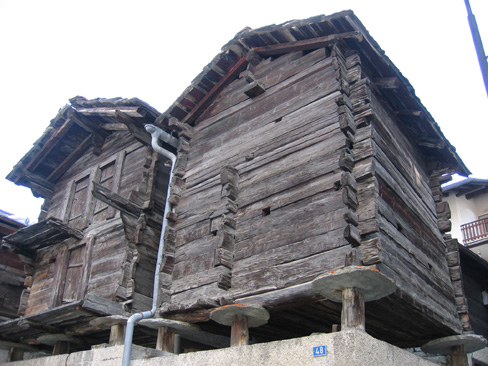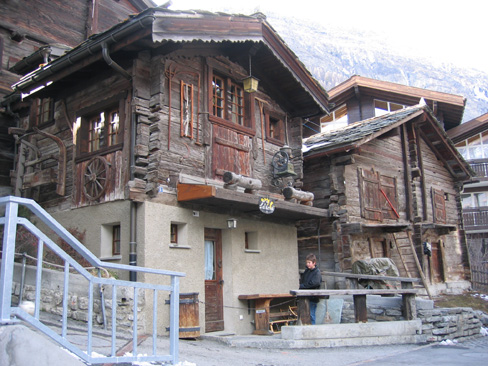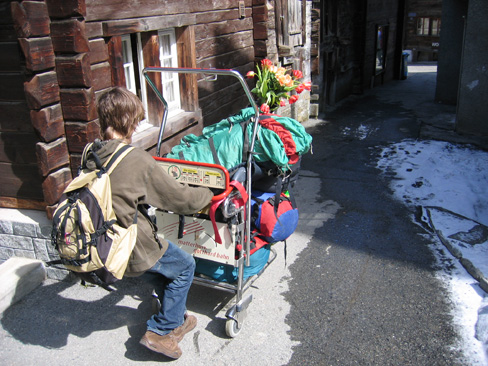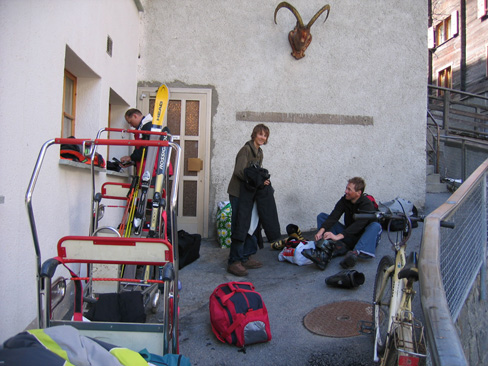 Uz Materhornu!
Sākam ar Schwarzsee apgabalu un iespaidīgo Furgg melno trasi, kas met galvu reibinošas virāžas pāri klinšu kraujām  Pirmie rīta nobraucieni šeit ir lieliski!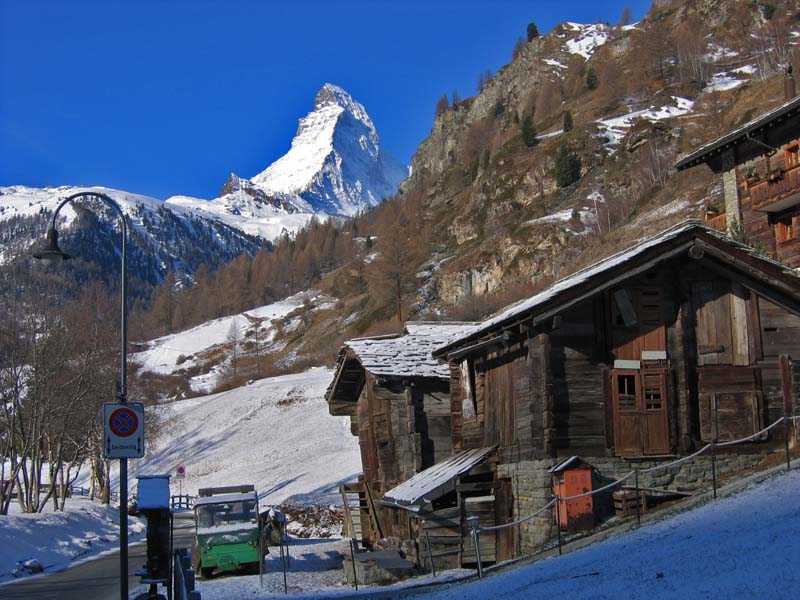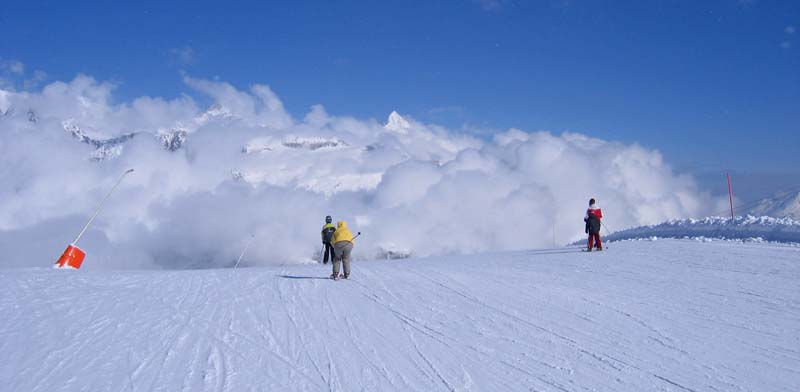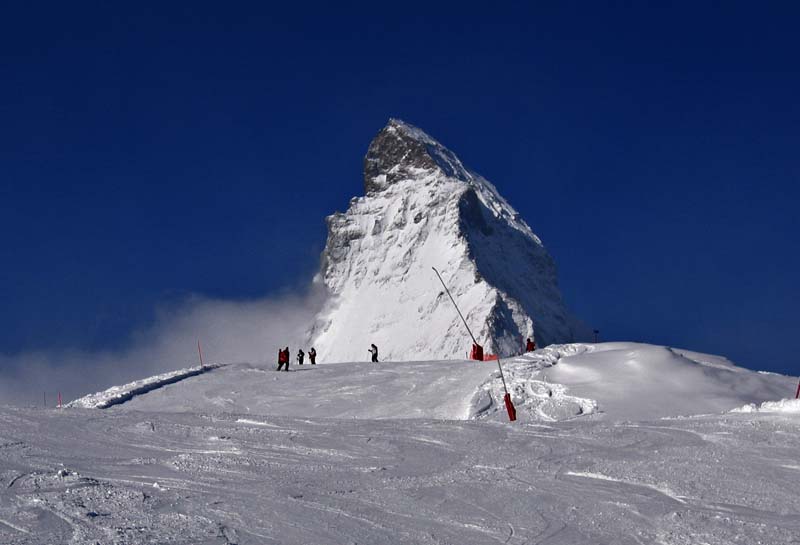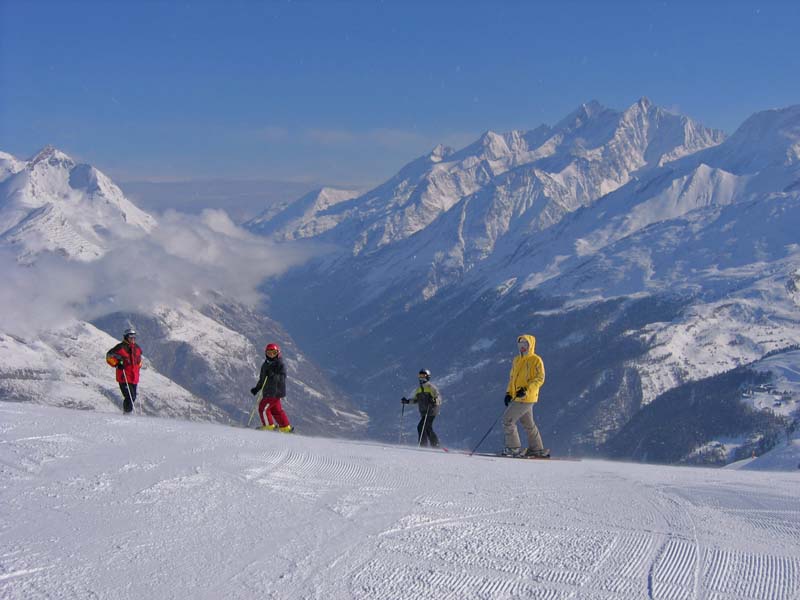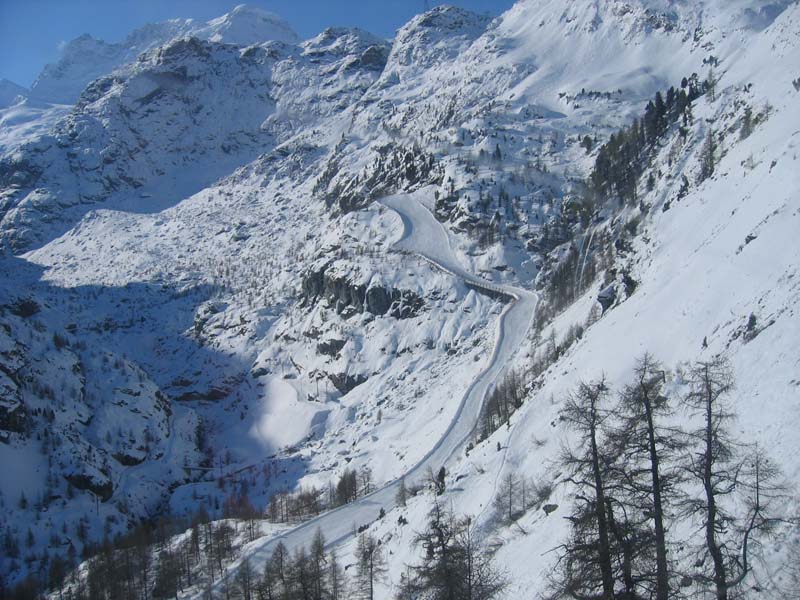 Trijos kilometros  negaidīti uznāk mākonis un sāk snigt. Jādodas augstāk. Uz pašu augšu, uz Mazo Materhornu!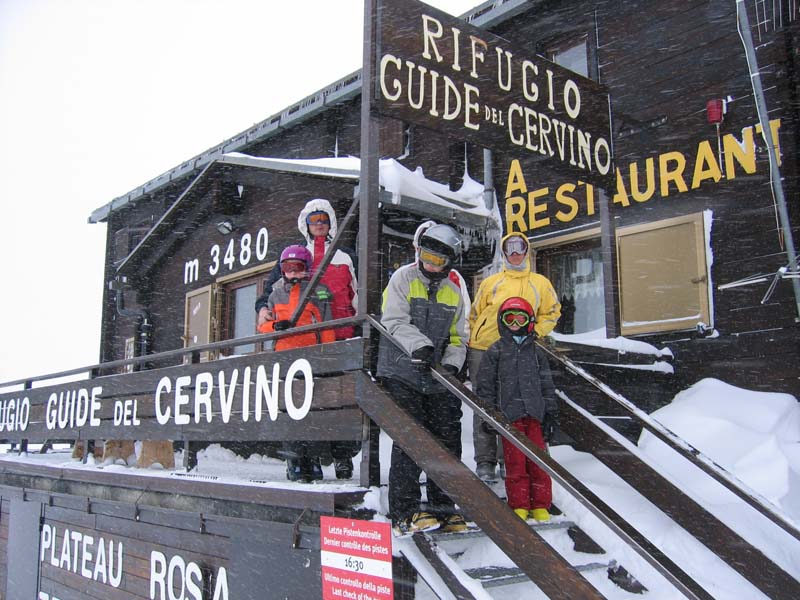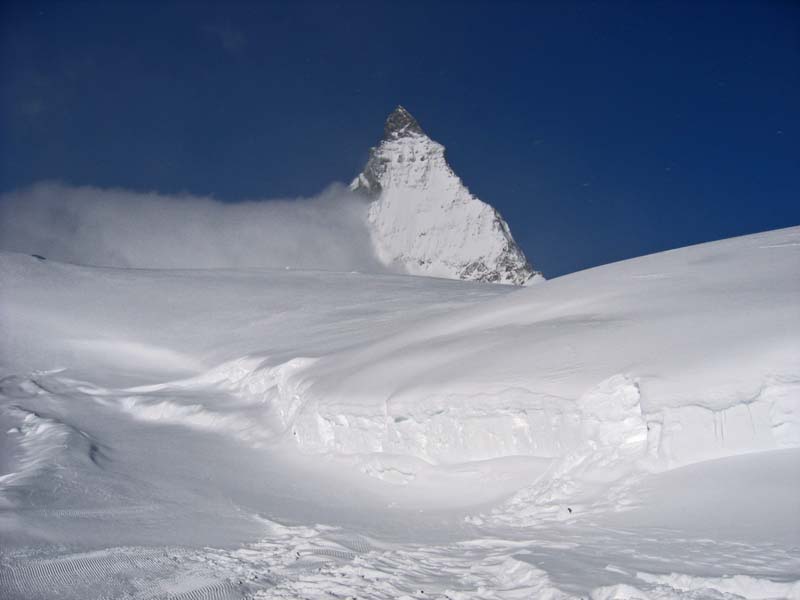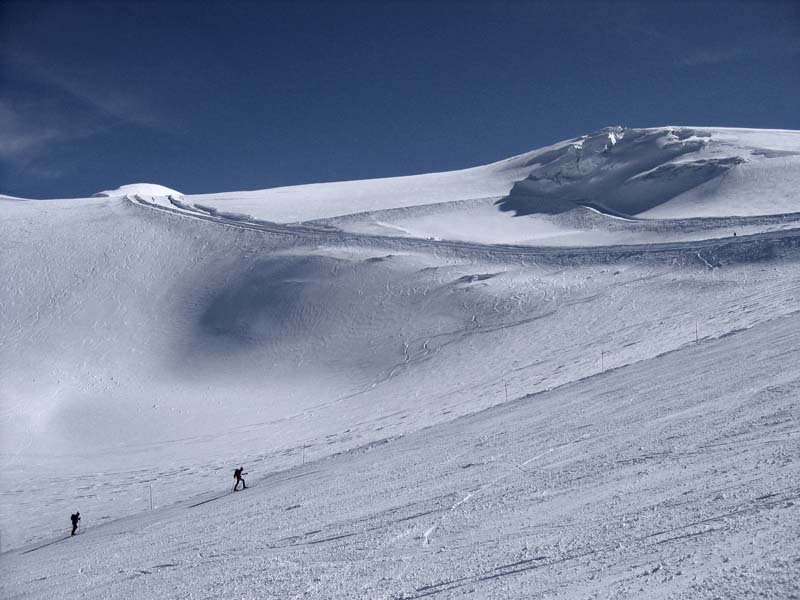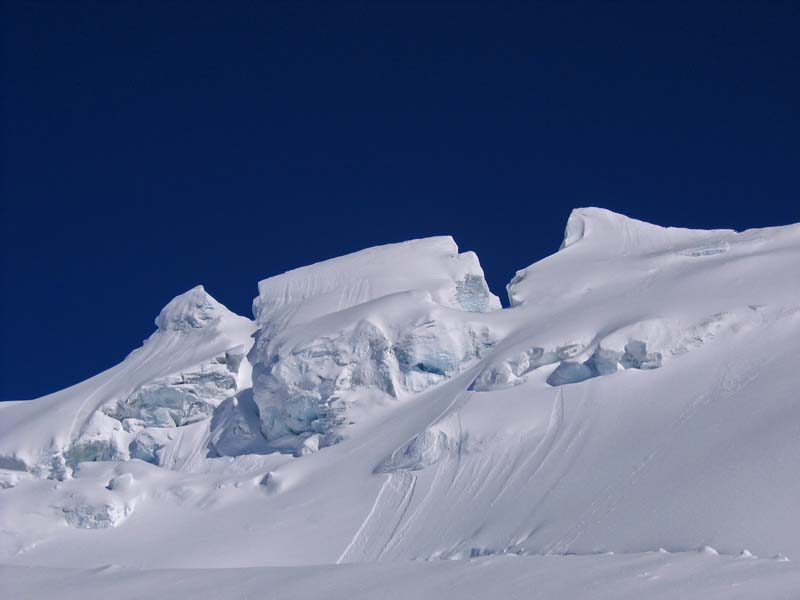 Esam uz ledāja 4 km augstumā. No Mazā Materhorna savulaik sākās mūsu pirmais augstkalnu uzkāpiens – pāri šiem sniega laukiem mēs bridām uz priekšā redzamo Breithorna virsotni. Tolaik tas bija mūsu aklimatizācijas kāpiens pirms Monblāna.

Tik bezrūpīga jau nemaz tā brišana te nav. Zem gludā sniega ir plaisas. Runā, šis te ir reāls alpīnists, ko atrada plaisā, kad te sāka ierīkot ledus alu. Būtu viņam toreiz trāpījies jaukais ledus bārs, viss būtu beidzies daudz savādāk…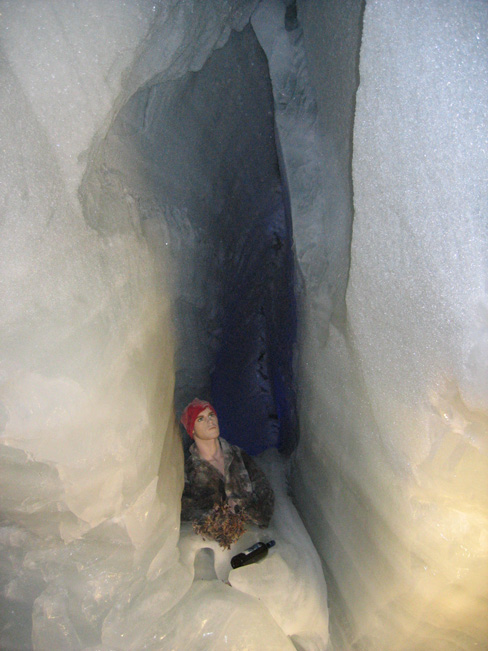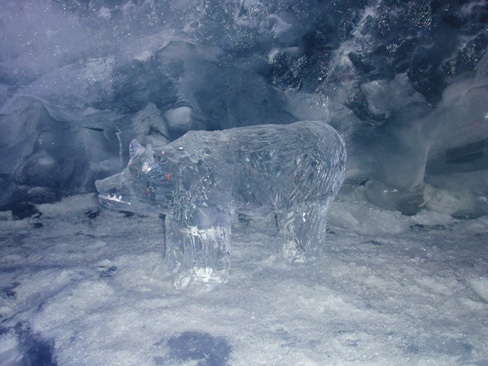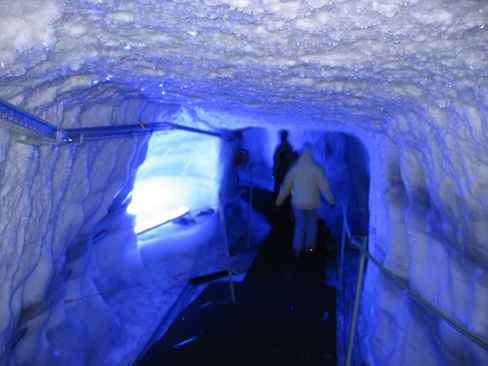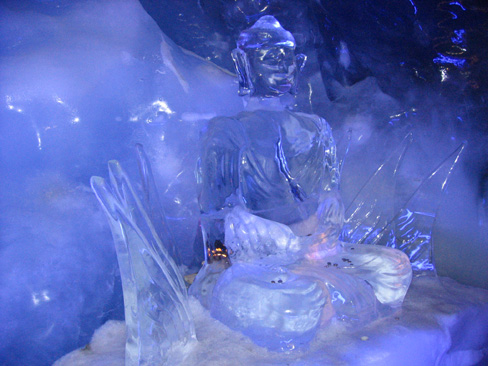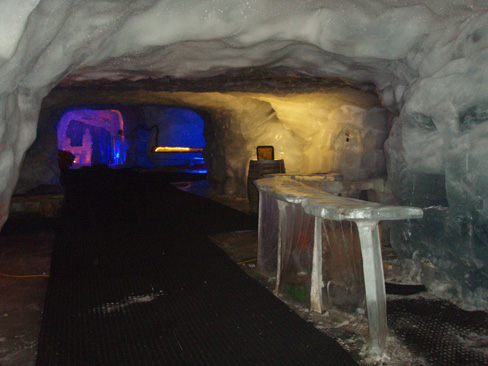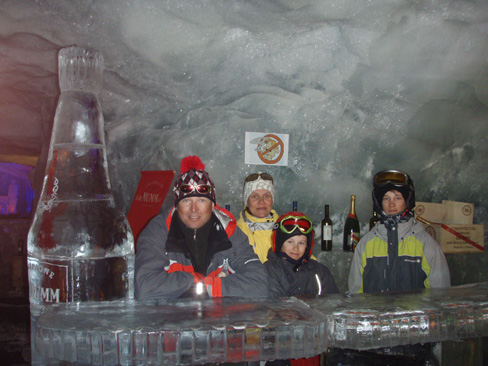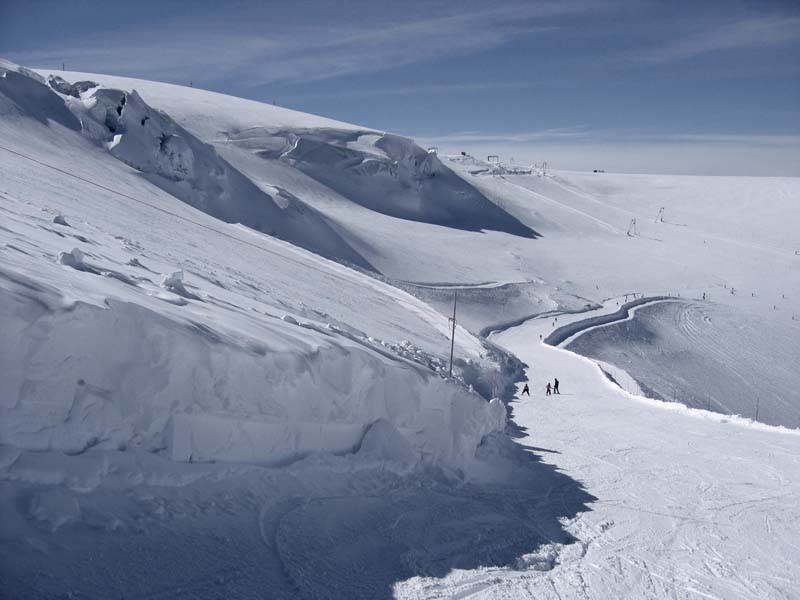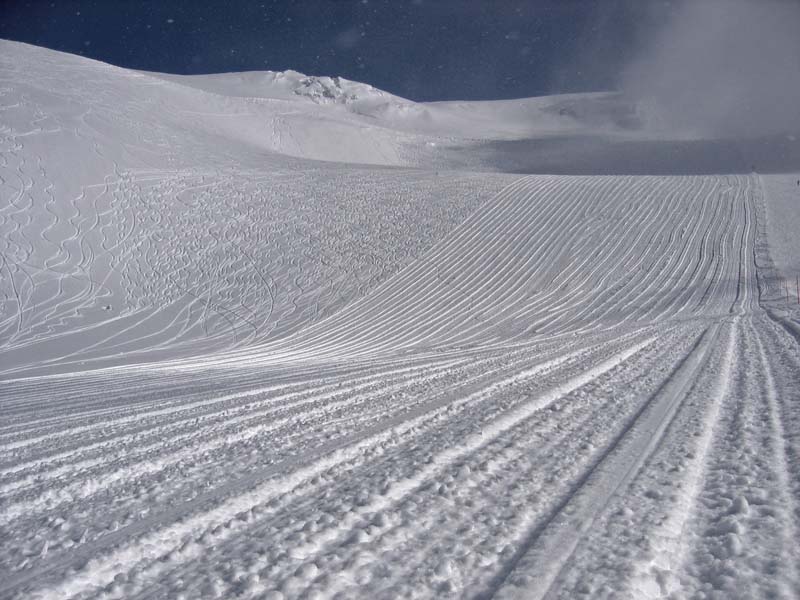 Laiks baudīt plašumu un pūderi! Plašie sniega lauki vēlāk aizved līdz izaicinošām klinšu kraujām. Te nu nekas cits neatliek, kā improvizēt.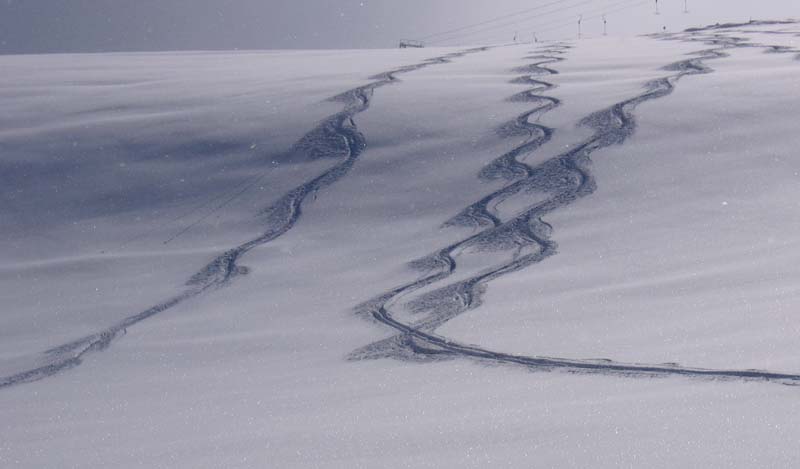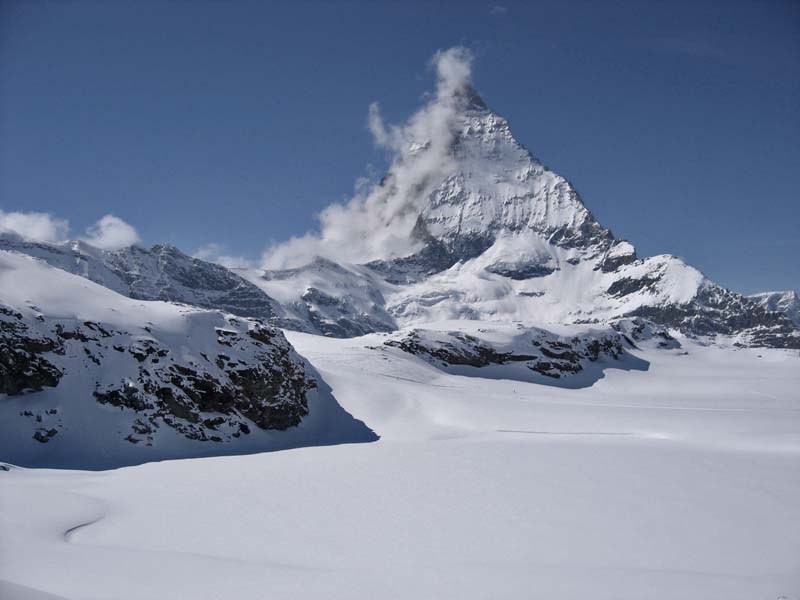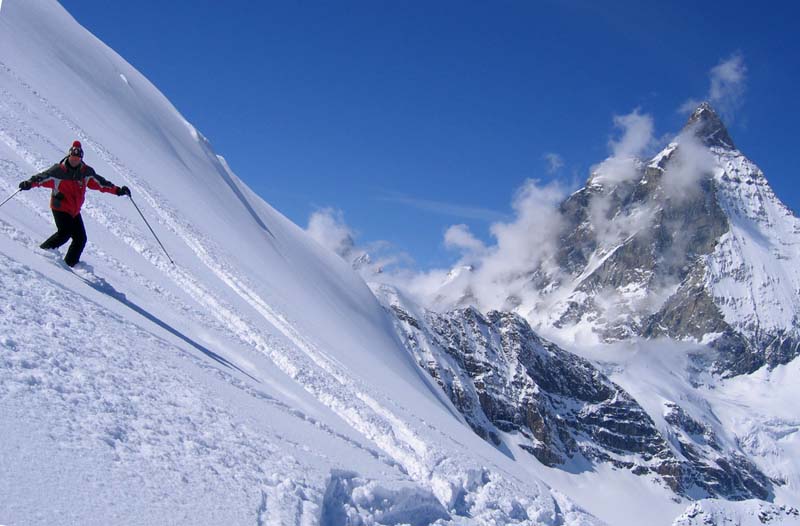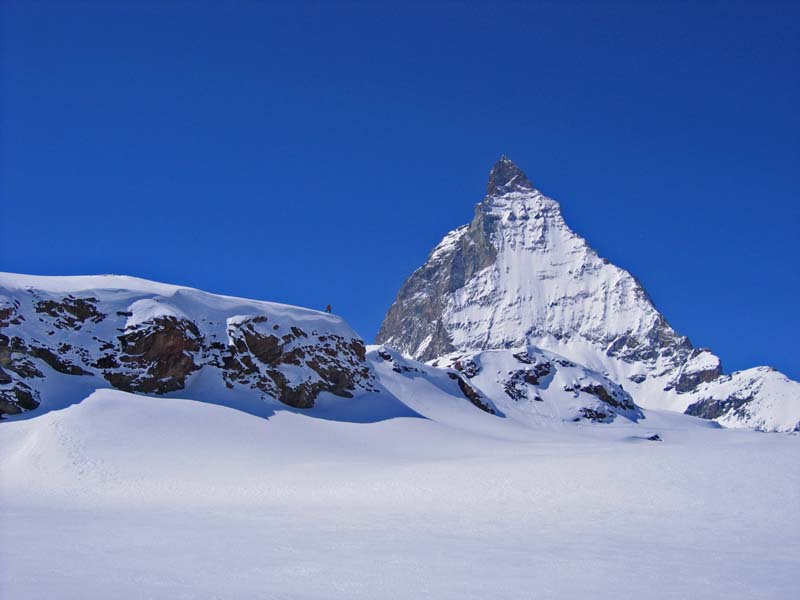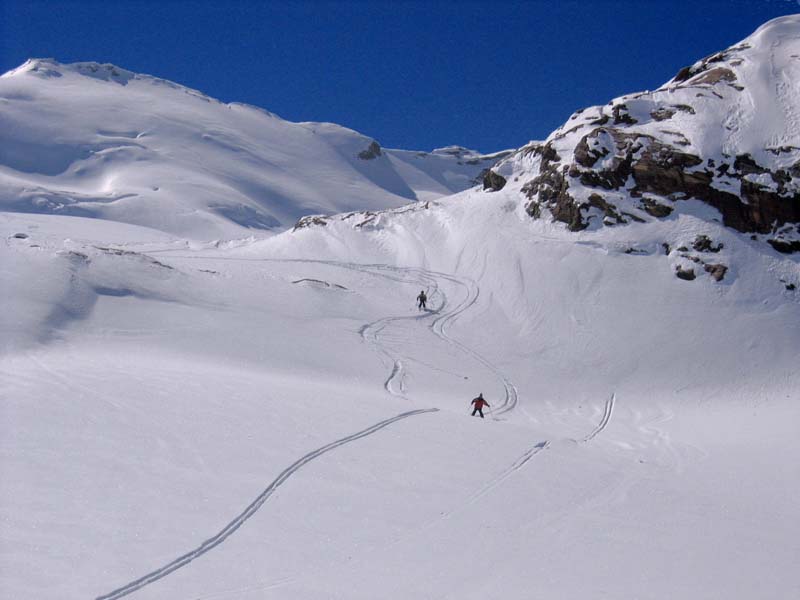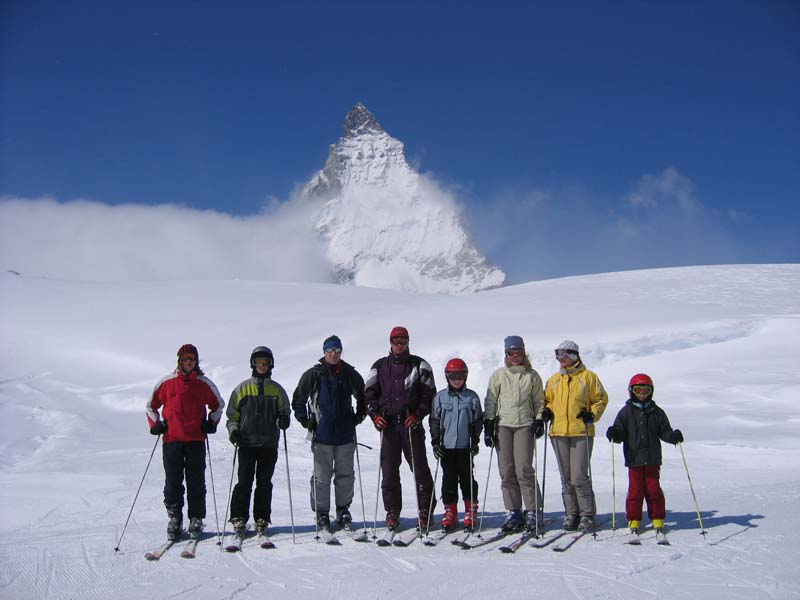 Alpu krodziņi. Šveices pusē – desas, Itāļu pusē – picas un spagettii. Un Materhorns abās pusēs, protams.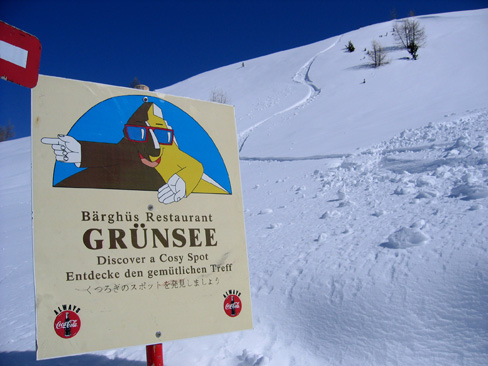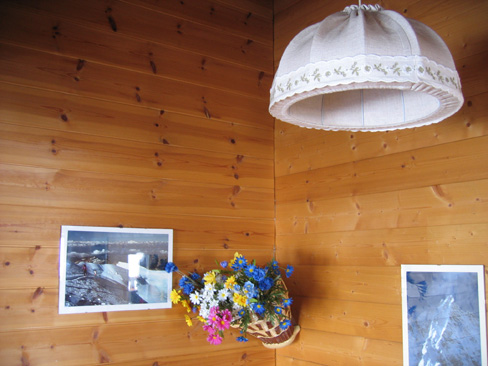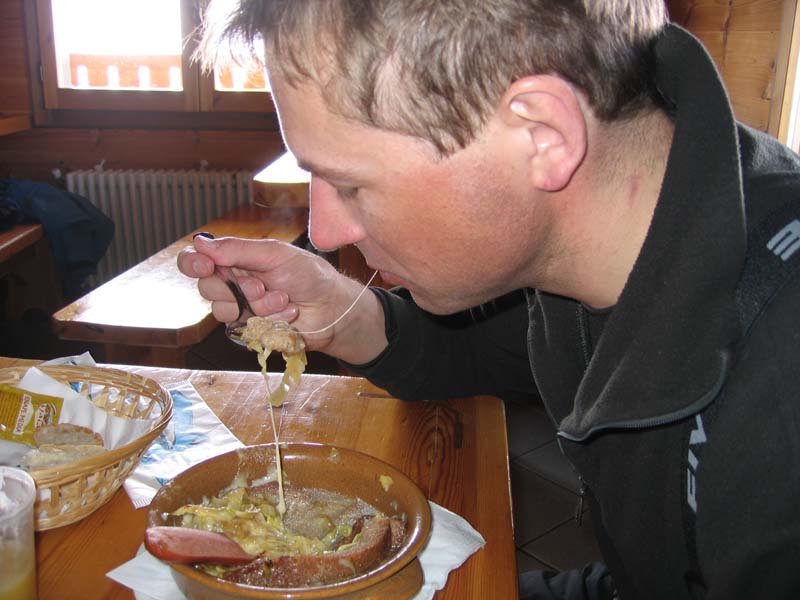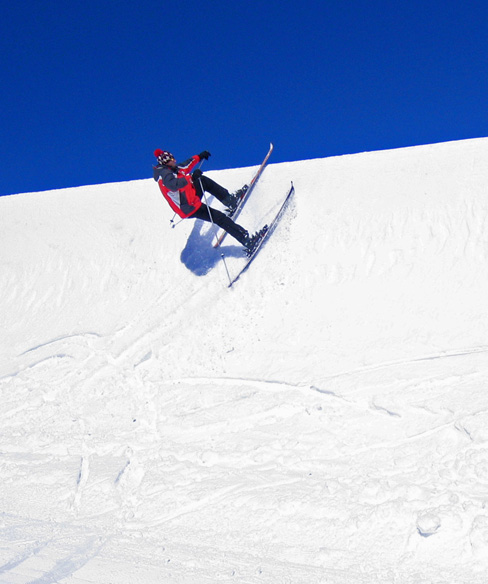 Tepat līdzās slēpo arī policisti no NYPD. Bet šīs te kolas bundžu statujas laikam var sataisīt pēc tam, kad amīši ir aizbraukuši un sniegs nokusis.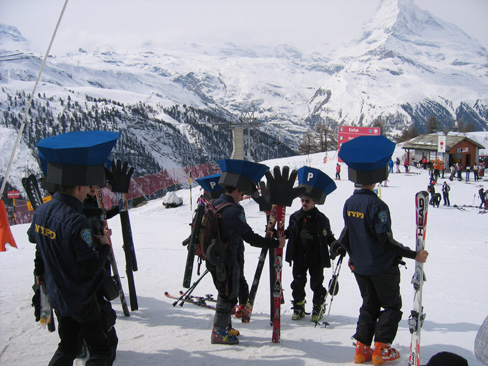 Monblāns ir tepat blakus! Rau, tas tur lielais kalns pie apvāršņa.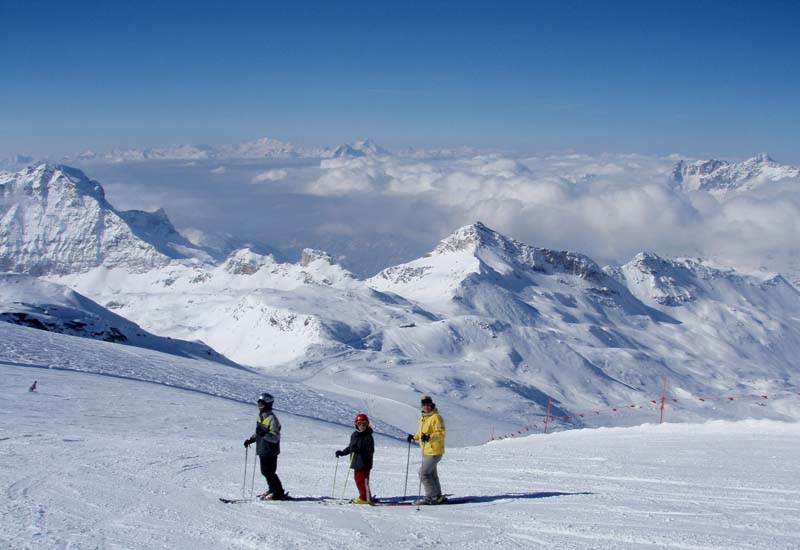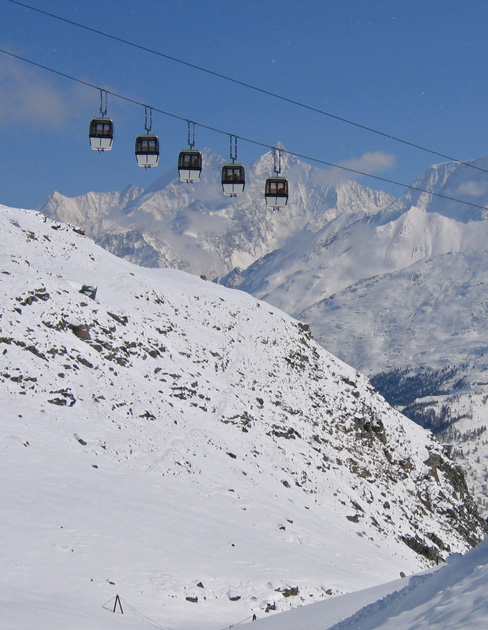 Kā jau Šveicei pieklājas, pat uz pacēlāju būdām sakarināti zelta pulksteņi. Bet tā ir un paliek ārišķība, jo savā dziļākajā būtībā arī Šveices slēpotājs ir knauzeris. Starp daudziem tūkstošiem slēpju novietņu pieprasītākā izrādījās tā viena, kas kaut kāda iemesla dēļ nebija pārtaisīta no 1 Fr uz 2 Fr monētām. Likās, par to zina viss ciems, jo tā allažiņ bija aizņemta pati pirmā.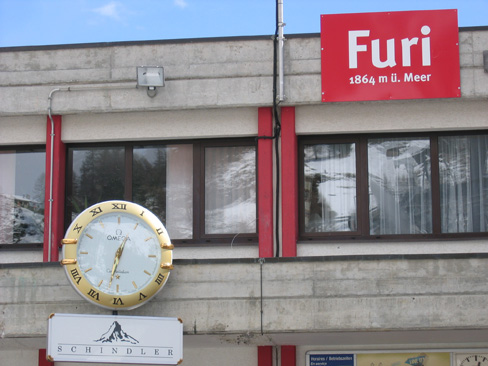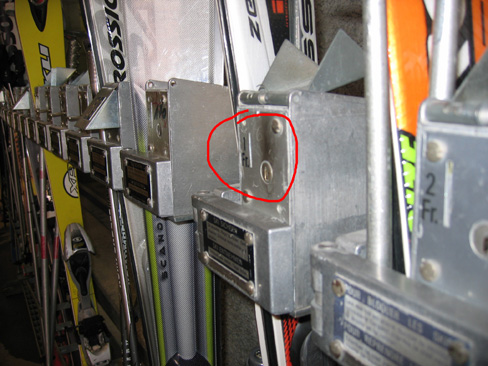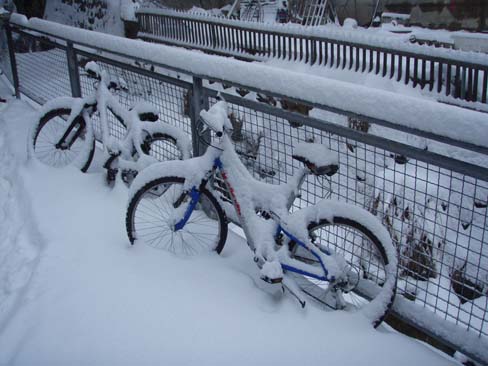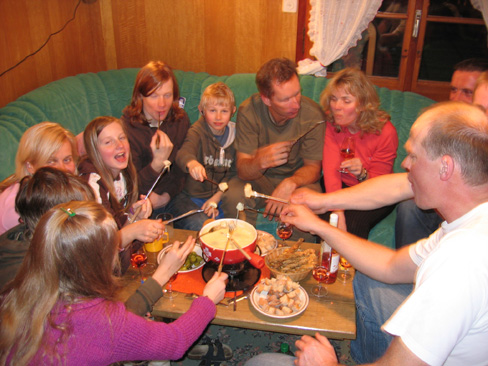 Uz Gornegratu!
Augstkalnu vilciens paslīd garām vienai no pasaules dārgākajām viesnīcām. Savukārt lejup braucot ar vilcienu var krietni paspēkoties ātrumā. Uzvar, protams, jaunība.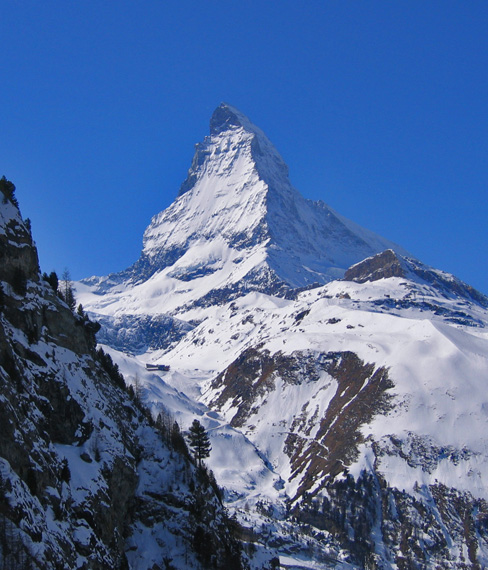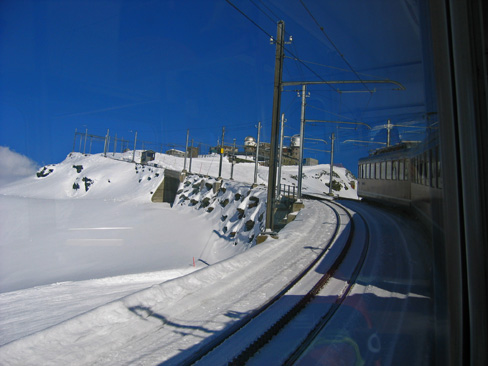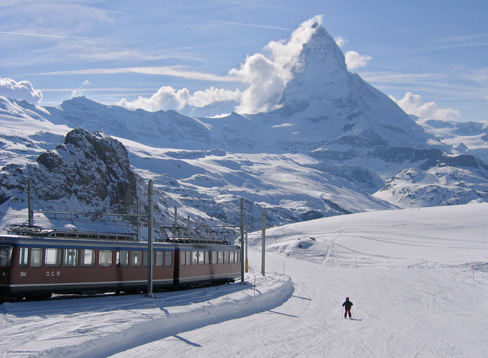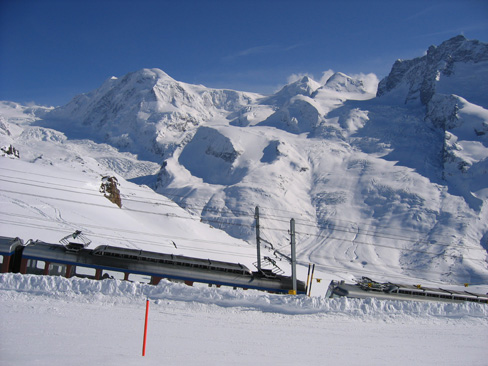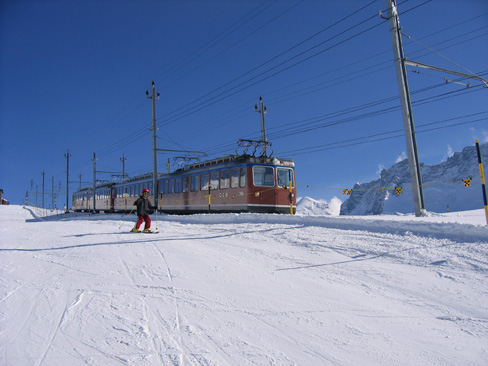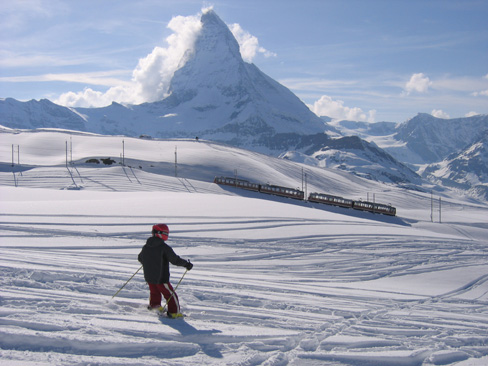 Augstāk atkal ledājs, tad vagoniņš uz citu virsotni un tad iestājas pilnīga vientulība – ielejas, kurās iemaldās tikai apņēmīgākie piedzīvojumu meklētāji, kas nebaidās no stundām ilgā ceļojuma atpakaļ uz virsotni.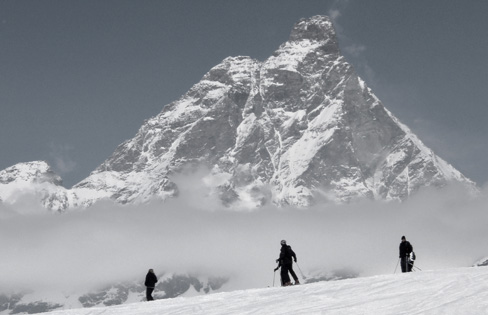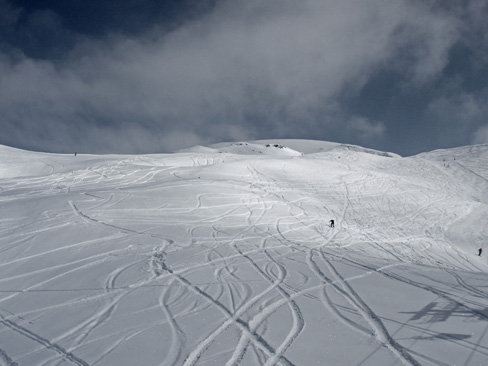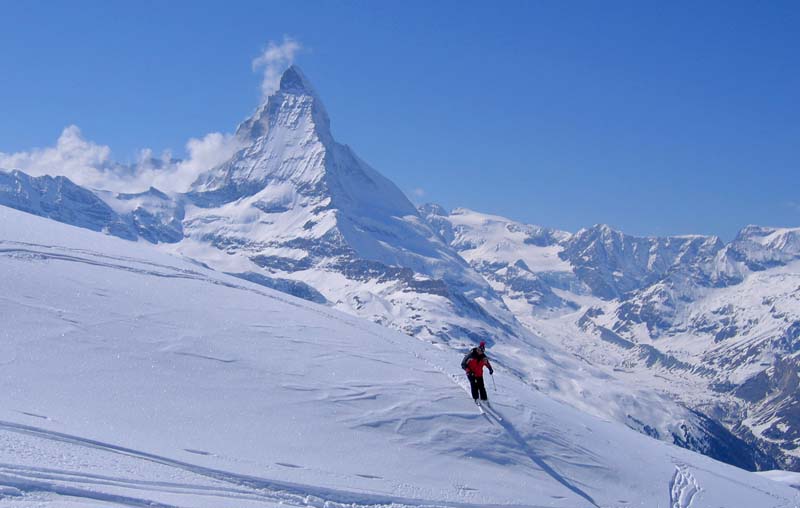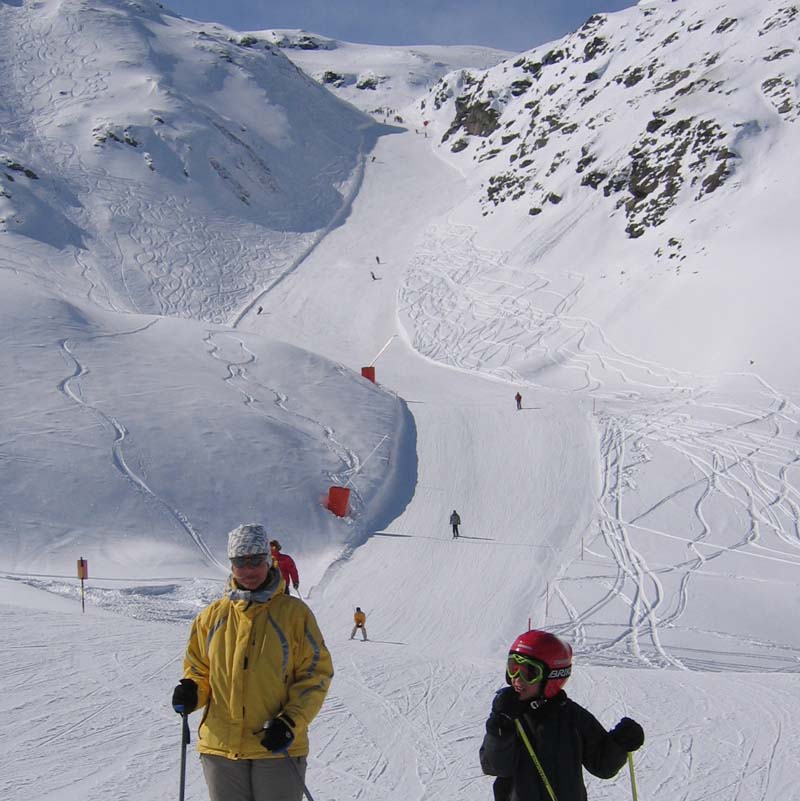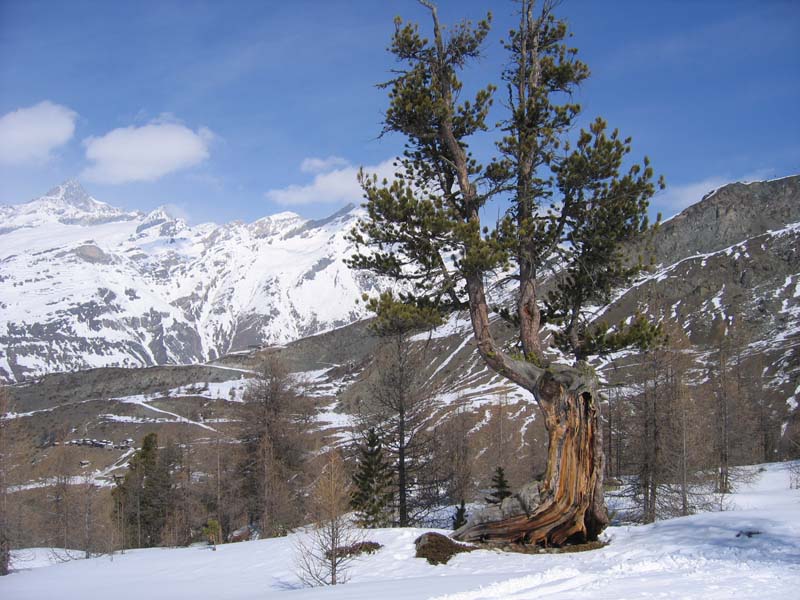 Tāds, lūk, ir Zermatt kūrorts pie Materhorna. Iemēģiniet!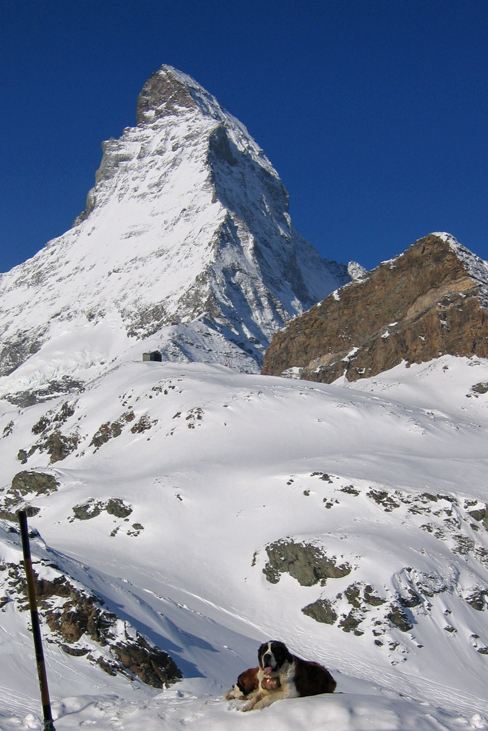 Related posts: